TRAVEL
12 tips for planning an unforgettable office holiday party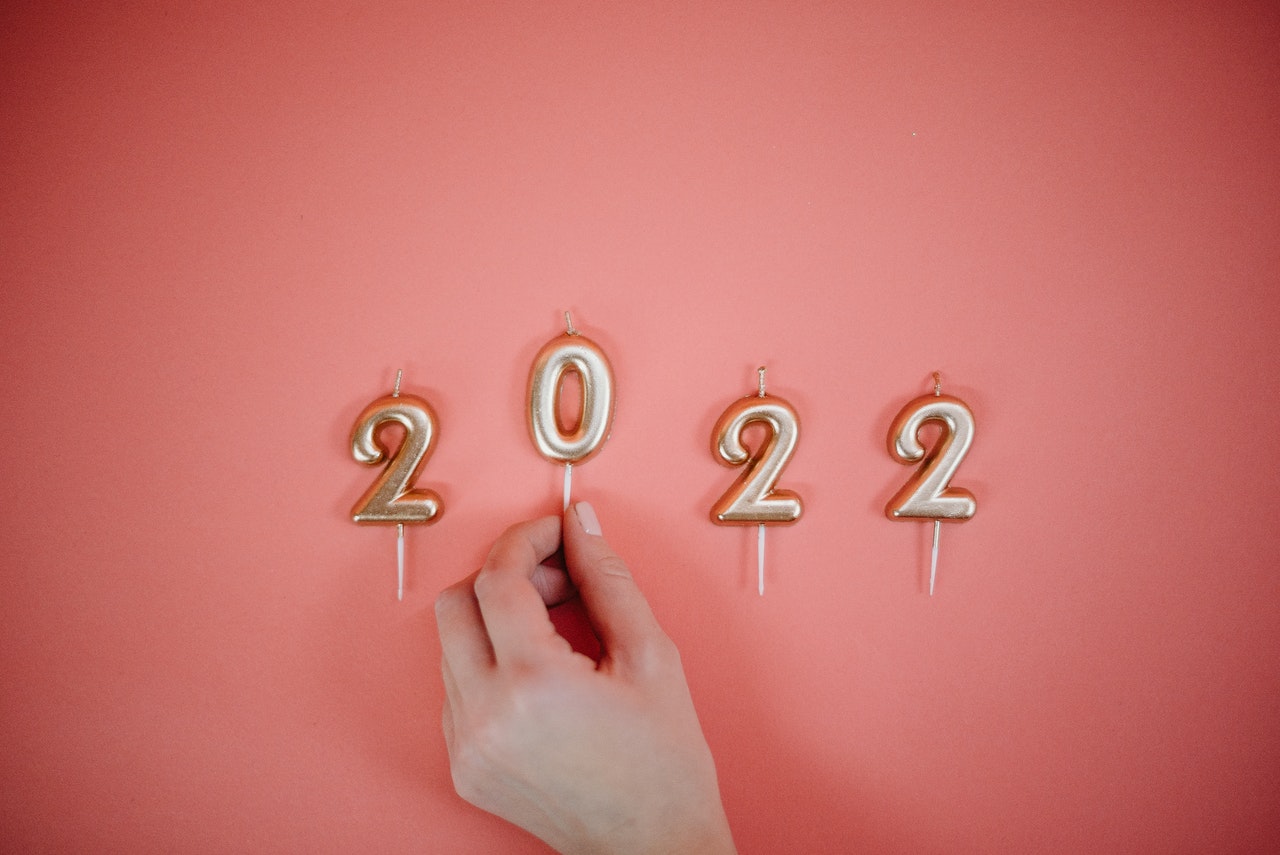 Yes, it's almost that time of year again! Mariah Carey is defrosting As we speak, supermarkets stock their shelves with panettone, and you ask yourself again whether I saw a mummy kissing Santa Claus It really is a children's song.
On top of that, the office holiday party is approaching—and you're responsible for the seemingly intractable task of organizing it. Between picking the right place, stocking up on enough drinks, finding a DJ who doesn't suck, and making sure everything is safe due to COVID, it can be very daunting.
But don't worry, TravelPerk has you covered. It's a fun season after all, and we decided to share our secret recipe for party favors that everyone loves.
Why you (and everyone) should care about this party
Lest making the obvious, let's not delve into how office parties are great for building team, morale, and bringing employees closer together. They have always been one of the perks that employees look forward to. But this year is a little different, as these bonding experiences are more important than they used to be.
Over the past year, the way we operate has changed. For the better part of 2020, we have had to isolate ourselves for our own safety and the safety of those around us as a result of the COVID-19 pandemic. For many of us, it was the first time we went to work from home full time. People are starting new roles, and can probably count on one hand (if that) how many times they've seen their co-workers in person. Those of us who were regulars with after-work in the pub every Tuesday were suddenly drinking G&Ts at home with mates via Zoom.
Now, companies all over the world are faced with a decision on how to proceed with the business. Many choose hybrid models, as they can combine the best of both worlds. It is the convenience and flexibility of working remotely with the dynamism and collaborative nature of meeting in person. Given that, your annual holiday party (whether it's XMAS, year-end or New Year's) is just the ticket to immerse your employees in your company culture in a fun and unprofessional environment.
It's also a great way to vent some strength at the end of a year of hard work. I'm just saying.
The Secret TravelPerk Recipe for the Company Holiday Parties Everyone Loves
One of the first things we hear as newbies at TravelPerk is "You won't believe what happened at the XMAS party last year." And everyone has a different story to tell. A large part of our corporate culture is this drive and desire to meet in person, whether it's for professional meetings, casual drinks with our colleagues, weekly parties or seasonal parties.
So, what is our secret recipe? We signed up with Myriam, our Senior Event Specialist, For the lowdown on how to make your next company's party a huge hit. You don't even need to hire a party planner! Here are her tips:
1. Party planning is not a last minute matter
No, September isn't too early to start planning your year-end party. In fact, it may be too late in some cities! The holiday season is very crowded with corporate events, and event spaces tend to book up quickly (especially the good ones). Getting a jump on all the other party planning companies is a must. But planning early is about more than just getting in the right place. There are a lot of moving parts when planning an event, and it's important to have all of your ducks in a row beforehand so you can get through to everything.
2. Don't overlook coronavirus safety measures
It's easy to get caught up in planning the fun part of the party. But, this year in particular, make health and safety your top priority, and always respect the measures and restrictions put in place by your local government. Set clear guidelines about how your employees are expected to behave at the party, including when to wear masks. Choose a spacious, or better yet, an outdoor location. Remember that you must empower your employees to act like owners and take responsibility for their behavior.
3. There is no such thing as over-communication
do not be shy! Repeat as many times as you like until your message really gets through. Employees tend to be very busy at the end of the year, so oftentimes, the information you share can be overlooked. It is also important to have a place where all the details are available for everyone to consult at any time. At TravelPerk, we use Notion as a central hub for information of this type. We also open relevant Slack channels for each event and have a dedicated email address so people can ask questions when they need to.
This is one of our core pillars at TravelPerk. You're building events for your community, so make them a part of the organization and involve them in the decision-making process (where possible, of course). Let them share their holiday party ideas, tell you what activities they'd like to participate in, when they'd like to throw the party, or even goodies people might find great. This time, we will be organizing a themed party and organized focus groups to decide what it will be like. We'll go with… Ban the 1920s!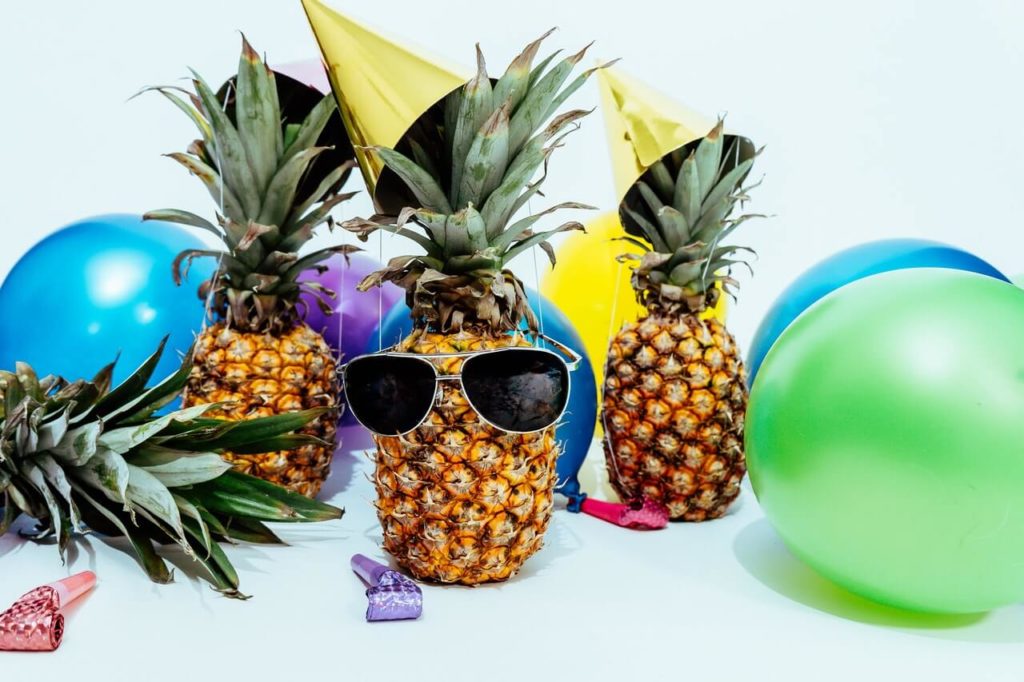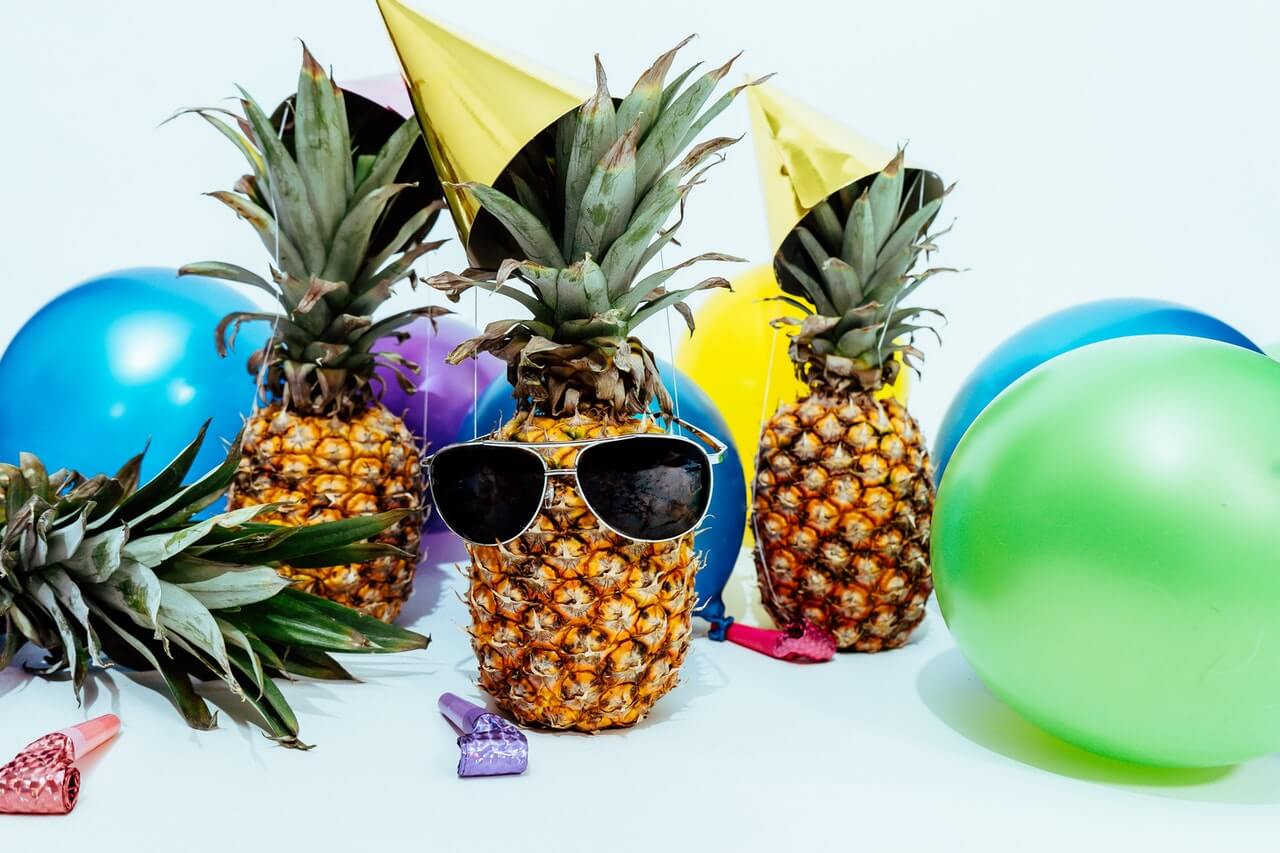 5. The way to a person's heart is through their stomach
…and this is no joke. Finding a good caterer is essential to the success of the party, as food is one of the most important things that attendees will remember after the party is over. seriously. This year, we picked a few people for a tasting session and selected the best menu available. It was a really fun little event with people from different teams. It ended up being a great opportunity for them to mingle and get to know each other – not to mention trying some really delicious foods. We are located in Spain, after all.
6. Create opportunities for people to interact
Yes, that is just a great way to say organizing group activities. The whole point of such events is to get people out of their usual daily interaction. We want them to meet new people, build new relationships, and create positive memories with their colleagues. A surefire way to do this is with a few short freeze-breaking party games. People will let go of their guards and meet people they might not normally have the opportunity to work with. It's also why we chose to coordinate permanent cocktail parties (featuring appetizers and more important meals) rather than sit-down dining or a dinner party. People tend to mingle more when they are on their feet.
7. Let your budget guide you
Well, it is very easy to get caught up in it. Event planners who tell you otherwise are lying. You want to organize the best corporate holiday party for everyone, and it is very tempting to go crazy and leave yourself away from all the great options available in the market. But keeping your budget in mind and sticking to it is essential. It will serve as a guiding compass for building the right kind of party for your company. It will show you what you can do, and set limits on what you cannot do.
8. It's time to get creative
No matter how big your budget is, use this party planning as an opportunity to get creative. Think outside the box and stay away from excessive or cliched topics like winter wonderland or ugly christmas sweaters. Even if your budget is small, try to find different ways to do things that can reduce logistics costs so you can invest in what makes the party fun. If you're one of the lucky ones with a huge holiday party budget, take it to the next level! Go ahead and discover things you've never done before! And yes, we're talking about more than just installing a photo booth at the party.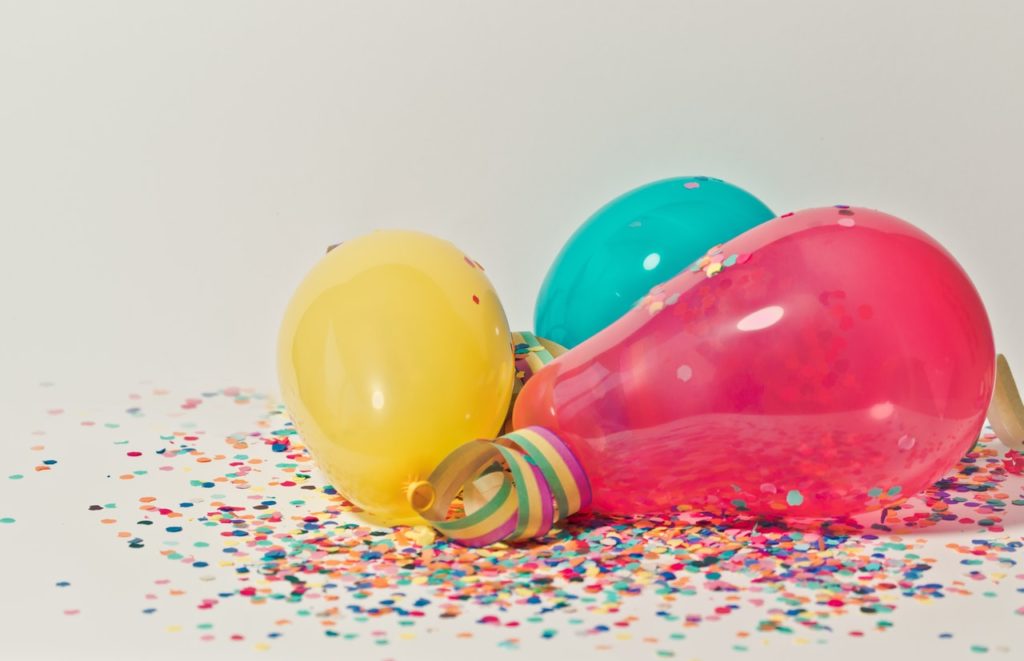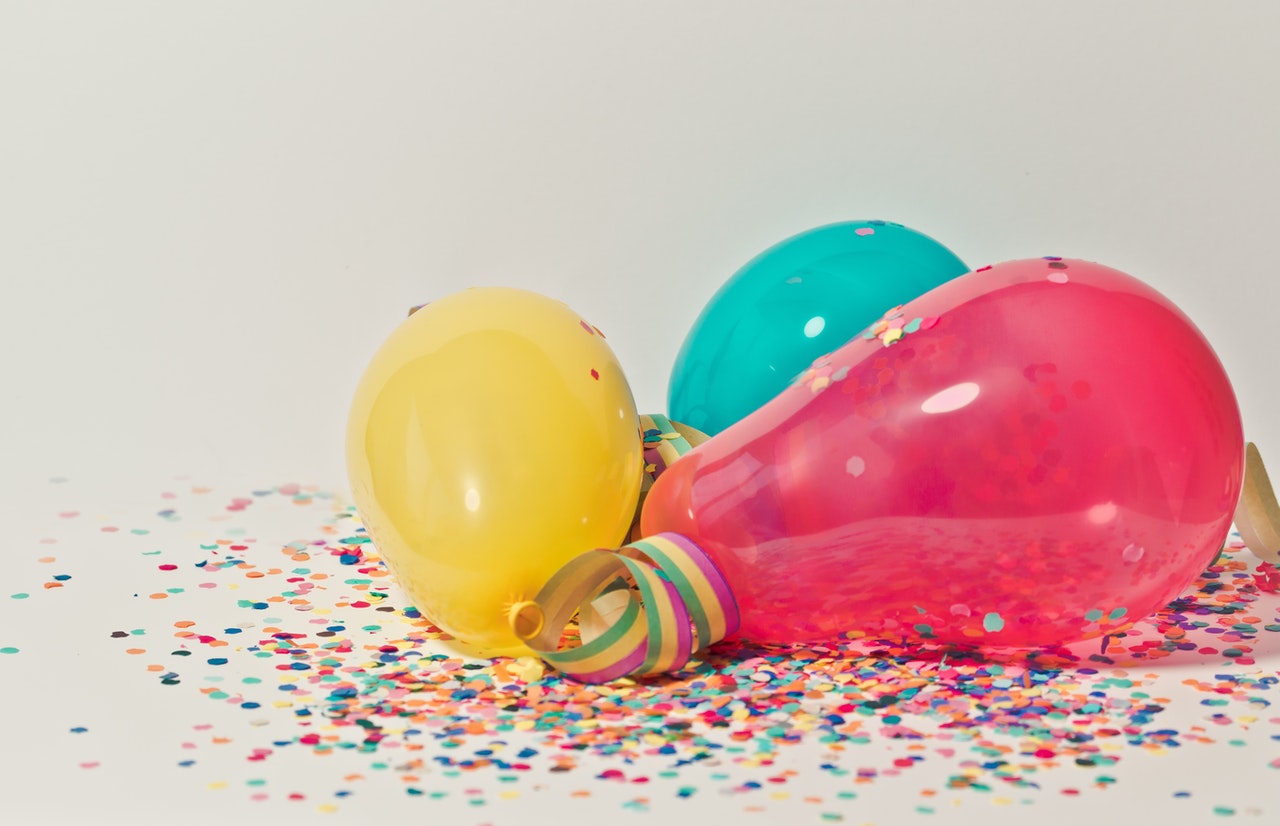 9. Is there a better time to give holiday gifts?
The answer is no! There really isn't a better time to give company gifts than an end of year party. Everyone indulges in some holiday cheer, getting to know their co-workers, sharing drinks with their teammates (who are now friends)… what better way to round out that than with a great gift? Whether it's a secret Santa gift exchange or a gift from company, asking them out at the right time can make a huge impact on "wow."
10. Be Monica when it comes to scheduling
Remember Monica Geller's Mental Checklist of Friends? indeed. do it. Just write it down. Keep a detailed schedule of the party, clearly stating everything that will happen at each step of the event. Things can go wrong all the time, so don't leave any issues open and prepare for unexpected things to come up. Always have a backup plan or some sort of contingency plan for things that could go wrong.
11. People love photos and videos
Hire a photographer and/or videographer, if the budget allows. People love to go back to events like this and remember the fun they had! Oftentimes, they are too busy enjoying themselves to take their own pictures, and even if they do, there is nothing more fun than watching candid pictures of you taken by other people! Not to mention, this will help boost your company culture. And as an added bonus, you can print some photos and stick them around the office for people to see!
12. Last but not least… Count on your team
Ask for help when you need it! We seem to be saying the obvious here, but people don't always do that. Planning an event requires a lot of work with so many obstacles on the way, and you don't need to do everything on your own. Rely on your team to help you. Nobody is an island!
Did you find this article helpful?
If you do, please follow us on our social media accounts on LinkedIn or Instagram. Please share the article with your friends or colleagues!