LUXURY TRAVEL
20 Luxury Travel Gifts For Her This Christmas – US & Canada Edition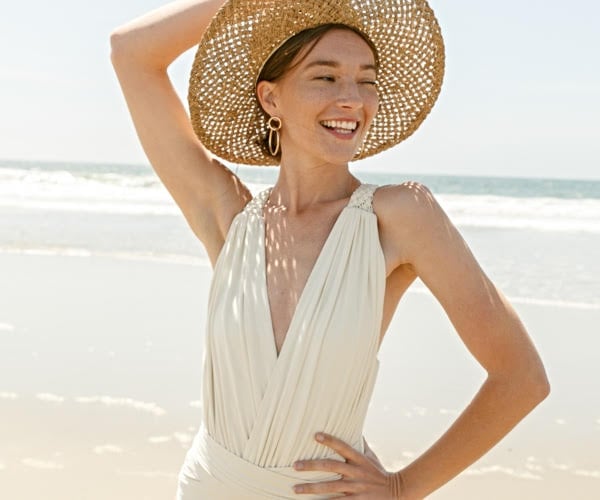 Buying a special gift for someone for Christmas can be tricky at times, especially if you're treating someone who seems to already have everything they want. But don't despair—we've got some great gifts for the lady in your life with this roundup of festive gift ideas. Treat her this Christmas to one of the many items we've mentioned below.
For other Christmas gift guides, please visit the following links:
20 Luxury Travel Gifts for Him This Christmas – US & Canada Edition
20 Super Food and Drinks to Enjoy Christmas – US and Canada Edition
20 Luxury Travel Gifts for Him This Christmas – UK & Europe Edition
20 Luxurious Travel Gifts For Her This Christmas – UK & Europe Edition
20 Fine Food and Drinks to Enjoy Christmas – UK & Europe Edition
Thank you and happy shopping!
lenovo yoga tab 11 plus tablet
This is the perfect family entertainment tablet from Lenovo, perfect for those long trips. Enjoy a cinematic experience on the Lenovo Yoga Tab 11. The 2K display, with Dolby Vision™ and TÜV-certified low blue light, is a thing of beauty. Combine that with JBL quad speakers with Dolby Atmos® that drives sound tuned by Lenovo Premium Audio like you own your own cinema designed for smaller spaces. Features like the stainless steel kickstand, the Entertainment Space, the Google Kids Space, and the optional Lenovo Precision Pen 2 make it fun and practical for the whole family.
Sauipe Swim . Celeste One Piece Swimsuit
A luxury destination requires luxurious beachwear. Meet Celeste's one-piece swimsuit from Sauipe Swim. Crafted using a luxurious, silky fabric, Celeste creates a chic look from every angle. The front features elegant brocade detailing and the back is a show stopper: handwoven macrame shoulder straps, made by Brazilian artisans. Celeste is perfect for your next vacation: pair Celeste with your favorite cover-up and go from poolside to cocktails in style.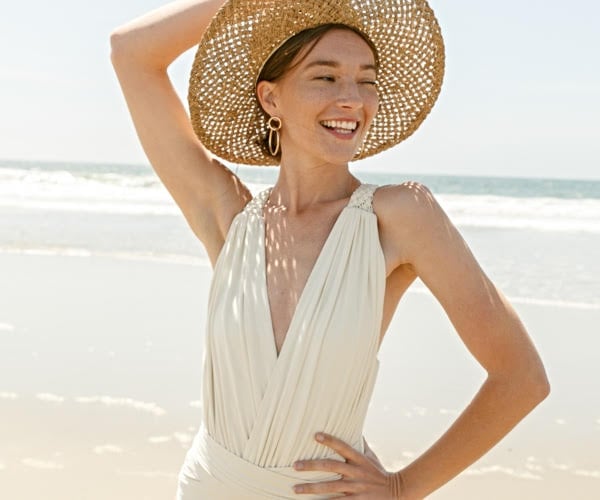 TUMI Madina cosmetic bag
Meet the perfect travel companion. Made of lightweight nylon, the TUMI Voyageur Madina cosmetic bag offers three transparent interior compartments and a detachable nylon pouch for small items. This versatile design can lie flat or hang from a fixture when open.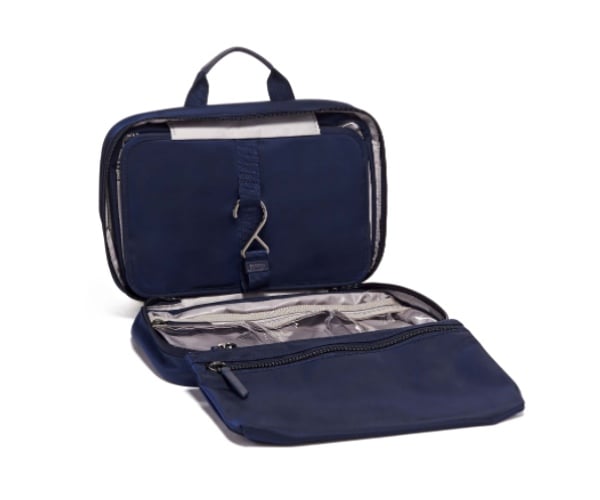 Purposeful, functional design that doesn't compromise on style: Our Voyageur collection brings you versatile, lightweight nylon backpacks, bags, and accessories for women.
Banish Starter Kit by Banish
The Banish Starter Kit ($195.00) includes the new and improved Banisher 2.0! The starter kit protects your back (and your skin!). Armed with 6 skin care tools and products to prevent and combat your major skin problems, naturally! The Starter Kit is Banish's #1 selling and #1 recommendation for starting your Banish journey!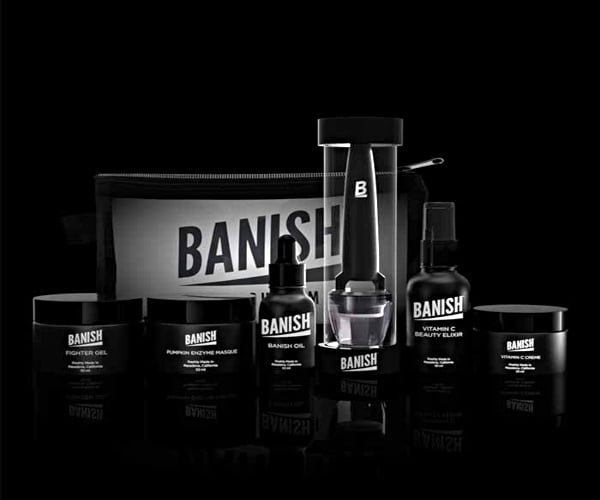 The products included have been selected to give your skin the feeling of an ultra-clean and luxurious face in the comfort of your own home. The products are all natural, vegan and cruelty-free, proving that you can have healthy, glowing skin using gentle products without the use of harsh chemicals – all possible with the Starter Kit!
Limited Edition Whispers of Truth Parfum Travel Spray Solo Case from House of Sillage
charismatic; elegant. graceful. This limited-edition Whisper of Truth Parfum Travel Spray Case from Whispers in the Garden Collection exudes an elegant and bold design in gold, complemented by the glamor of gemstones that swallow you up in color card. Like a wildflower that everyone loves, this travel bag lets its true light shine through with cherished feelings of warmth and calm while containing your favorite House of Sillage fragrance.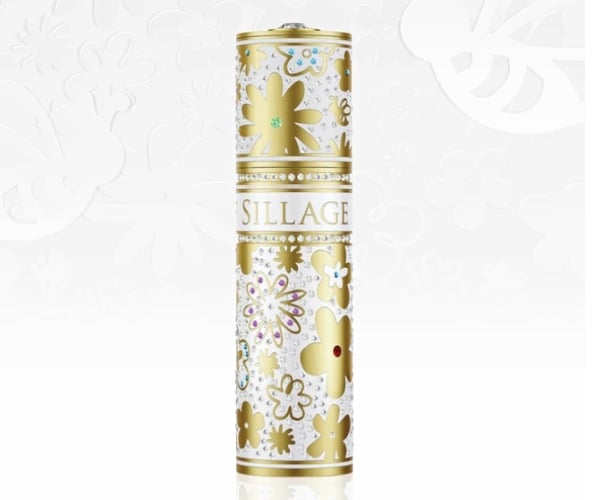 Studded with diamonds from Swarovski crystals. Refillable for any 8ml / 0.27 fl oz travel perfume atomizer refill.
DJI Pocket 2 by DJI
The DJI Pocket Camera 2 from DJI is a small portable camera that stabilizes all your shots with a 3-axis camera. In addition to smooth shots, the DJI Pocket 2 offers exceptional camera quality, surround sound recording and a whole host of features that make it the perfect miniature camera for any adventure. Say goodbye to shaky amateur shots and start capturing magical moments today!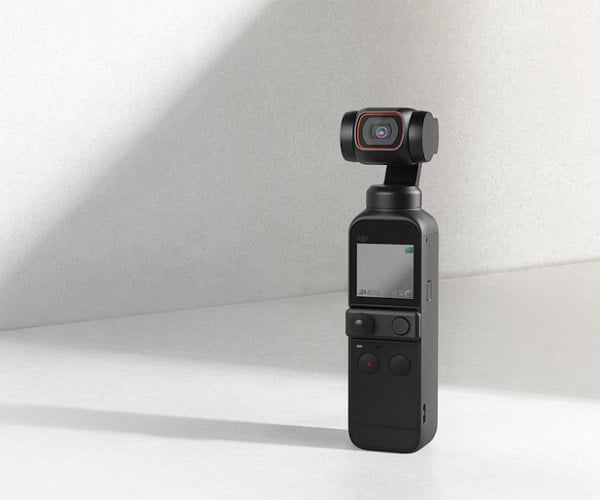 It offers huge upgrades over the DJI Osmo Pocket like the Fast Wake feature that lets you start shooting in seconds, a larger 1/1.7-inch sensor so you can shoot in all kinds of lighting conditions, a wider FOV lens for better selfies, and a DJI stereo system All-new Matrix for surround sound. This smart and compact device turns any moment into a cinematic memory. In just seconds, DJI Pocket 2 lets you share your travel experiences anywhere, anytime.
Wolf Chloe Jewelry Roll
Laser cut leather with intricate design, Chloe reflects your romantic and adorable personality. Perfect for loyal drivers, organize and store your jewelry safely with the Wolfe Chloe Jewelry Roll. It includes a complex leather exterior, gold-plated hardware, and a patented LusterLoc™ lining to absorb hostile gases known to stain skin for up to 35 years.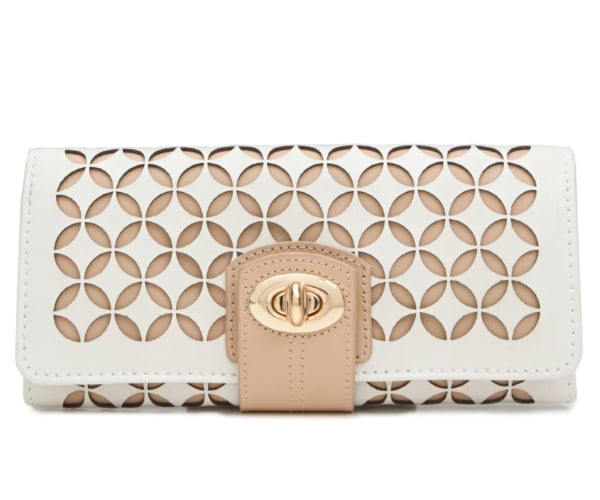 Canon EOS R5 chassis
The EOS R5 builds on Canon's strong legacy of full-frame cameras that deliver next-generation improvements in image quality, performance and reliability. It is an ideal choice for a wide range of photographic and cinematic environments from weddings, portraits, sports, journalism, landscapes, cinematography and more.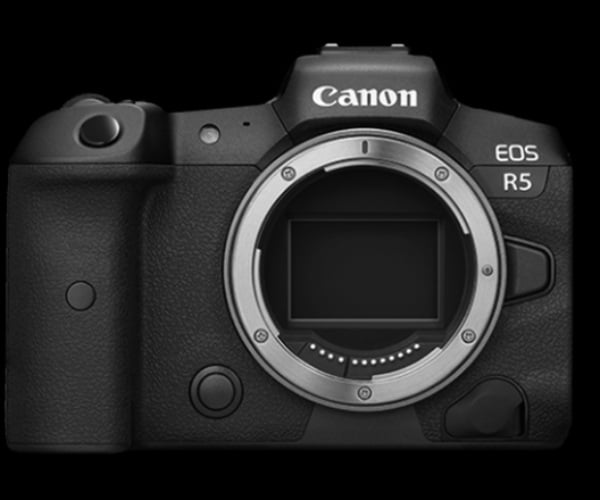 München Download in Visetos from MCM
A wonderful ode to MCM's birthplace, the München handbag – or Munich – embodies the formidable spirit of the Bavarian capital. Derived from stowed luggage, the nappa leather nooks evoke the heritage of the Haus style. Form follows function in creating a structured silhouette, featuring a spacious microfiber suede interior with roomy compartments. A hidden surprise is found in the form of a removable Visetos bag, which excels as a standalone companion on short trips. Carry the bag by its smooth leather handles or fasten the leather strap for enhanced hands-free speech.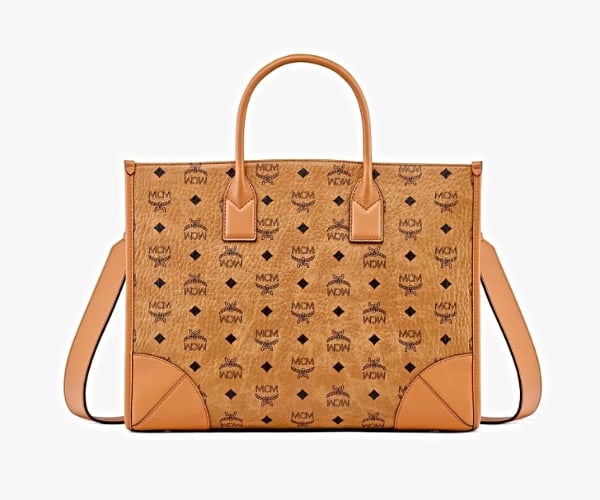 Roll up blanket from Pendleton
Ready for adventure, this clean, nylon-backed blanket has a foldable design and a convenient carry handle. The plaids are woven in American Pendleton factories. It measures 60 x 70 cm and is made of pure virgin wool.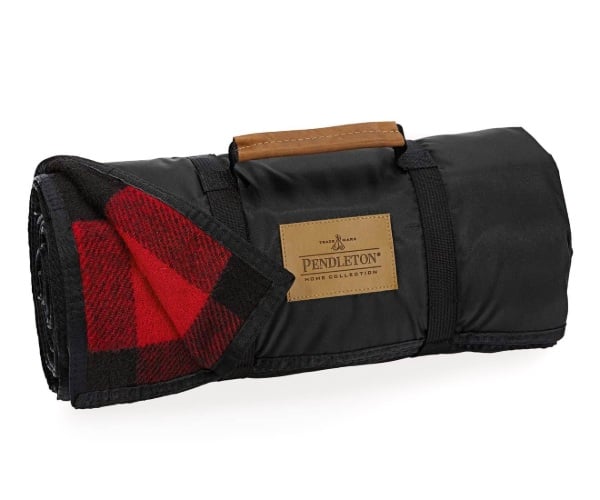 Angela one piece swimwear
Angela's strapless one-piece swimsuit is classic and sophisticated, with a modern twist: Unique laser-cut detailing is applied to the front of the suit. Angela is the perfect suit for your next luxury vacation. Pair Angela with a cape for the ultimate resort look, and go from poolside to cocktails in style. Angela is fully lined and provides full front and back coverage. The silky fabric dries quickly and is lightweight and ensures a perfect fit swimsuit.
Stila's Complete Harmony Lip & Cheek Stick
This creamy, buildable color blends beautifully to apply weightless color – just tap and glow – to lips and cheeks. Complete Harmony features universal shades that complement all skin tones, plus bronzers and highlighters, all designed for use anywhere, anytime!
Heat it up with a bronzing wand! Swipe all over for that "back from the beach" look or use it strategically for sculpting and contouring. Brighten up using a shading stick! Shimmering pearls give skin an ethereal glow. Skin-loving ingredients, babassu oil and vitamin E, nourish and protect. Lightweight, non-sticky and blends easily.
Armonica Bag from Senreve
Senreve has updated your everyday bag with the new Armonica – a convertible. Now available in best-selling Italian top grain leather, which is supple, scratch-resistant and durable.
You have options – wear it as a crossbody bag, shoulder bag, backpack or handbag. On the outside, there are two pockets (a slip pocket and a hidden back pocket) that ensure easy access to your essentials, and the zipper closure ensures that your belongings are always secure. The interior of the Armonica is decorated with a pen pocket, tablet pocket, phone pocket and key ring.
Derby watch 30 mm from Shinola
Inspired by the horseshoe bow, the 30mm Derby from Shinola is a timeless classic with a kick. Comfortable yet polished, it's meticulously crafted for every day. The polished stainless steel case elegantly wraps around the clean, open dial. Sophisticated and unexpected, it's a seamless design implemented with fresh inspiration from American design heritage. Thin hands and "knockout" style numbers on the dial complete the look. Choose either a premium leather bracelet or a five-link bracelet. Switch up your Derby style instantly by purchasing an extra belt.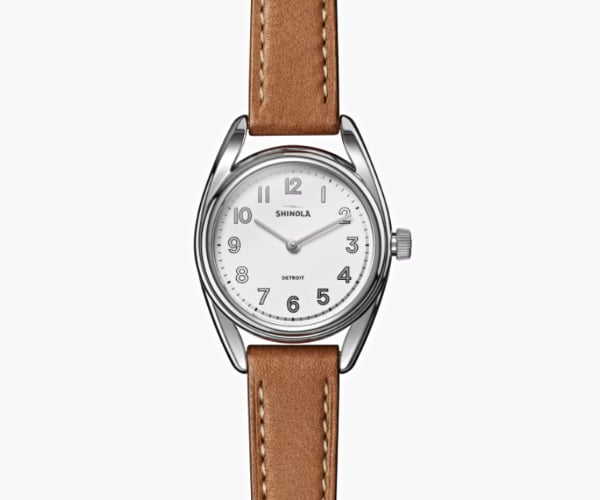 https://www.shinola.com/womens/watches/the-derby-watch-collection.html#sku=20226428-sdt-010905481
Their latest timepiece designed with women in mind isn't a showy pony — they're built to last, with a design thought for decades, not the seasons.
Youth Alchemy Luxury Essential Kit from Derm . Institute
companies. strengthens; Recharges. Enriched with advanced stem cells, nano gold and platinum nanopeptides to strengthen the skin barrier, prevent photoaging, and extend the life of skin cells. It increases dermis tissue, generates healing, and improves elasticity and stability. Truly the ultimate cellular therapy.
The Youth Alchemy Luxury Essential Kit by Derm Insitute consists of a black lace bag with Youth Alchemy Concentrate (5ml), Youth Alchemy Soft Cream (5ml), Youth Alchemy Eye Cream (3ml), Youth Alchemy Eye Serum (5ml), and Youth Alchemy Repairing Oil (5 ml).
Maskup R13 . Vintage Fleece Hoodie Mask
Did you forget your mask? It's done easily but you'll never be "shortened" when wearing the innovative R13 Fleece Pullover Jacket. Designed with a "built-in" face covering, you'll no longer have "Argh, I forgot my mask!" moments.
Westman Atelier brush set
Introducing the perfect 8-piece brushed wardrobe from Gucci Westman in a limited edition collection. Each brush is handcrafted in Japan by the world's most famous brush maker. Made with sustainably sourced birch wood and cruelty-free nylon bristles making it easy to use. Offer value of 15%.
This set contains: Foundation brush – refines the finish of foundation; spot check brush – hide imperfections; blender brush – smooth blending of cream formulations; Baby Blender Brush – delicate blending of cream formulations; Powder Brush – streak-free powder or bronzer applicator; Eye Shadow I – application and definition of eye shadows; Eye Shadow II – blends and refines eye shadows; Lip brush – defines and amplifies lip color.
Capture: 3 of Courant
The new home for your most essential items. CATCH:3 from Courant combines multi-coil, single-device wireless technology with a familiar server silhouette, allowing you to neatly organize accessories and charge your devices. We recommend placing CATCH: 3 at the bedside and entrance to your home.
Lunya Racer Washable Silk Dress
This Lunya maxi dress is as luxurious as it is. So comfortable and versatile, you can wear it straight from bed to party. It features an easy, elasticated pull-on neckline, an open back, and a front slit for ease of movement (so you can dance around the living room pretending to be Kate Middleton).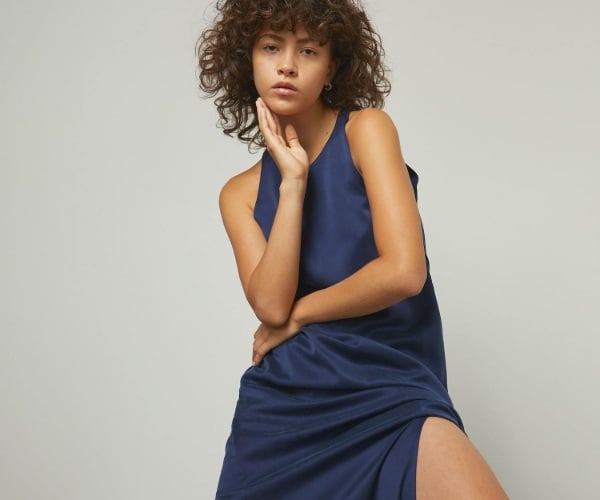 Aviano Travel Set from Sophia Kashmir
With over 60 years in the industry, Sophia Cashmere uses the finest cashmere yarns to create a comfortable feel. Featuring classic gowns, shawls and scarves, the deluxe collection is designed using long, smooth fibers to resist pelleting, extending the life of the product.
The Aviano travel kit consists of a bag, blanket (measuring 36″ x 60″), eye mask with 2 Ply Jersey Knit, and socks with 4 Ply Jersey Knit. Pure cashmere – dry clean only.
Retailers and PR agencies interested in including similar articles and article summaries on a luxury travel blog should join our mailing list and complete this form. thank you!