EUROPE
Best hostels in Split, Croatia (2021)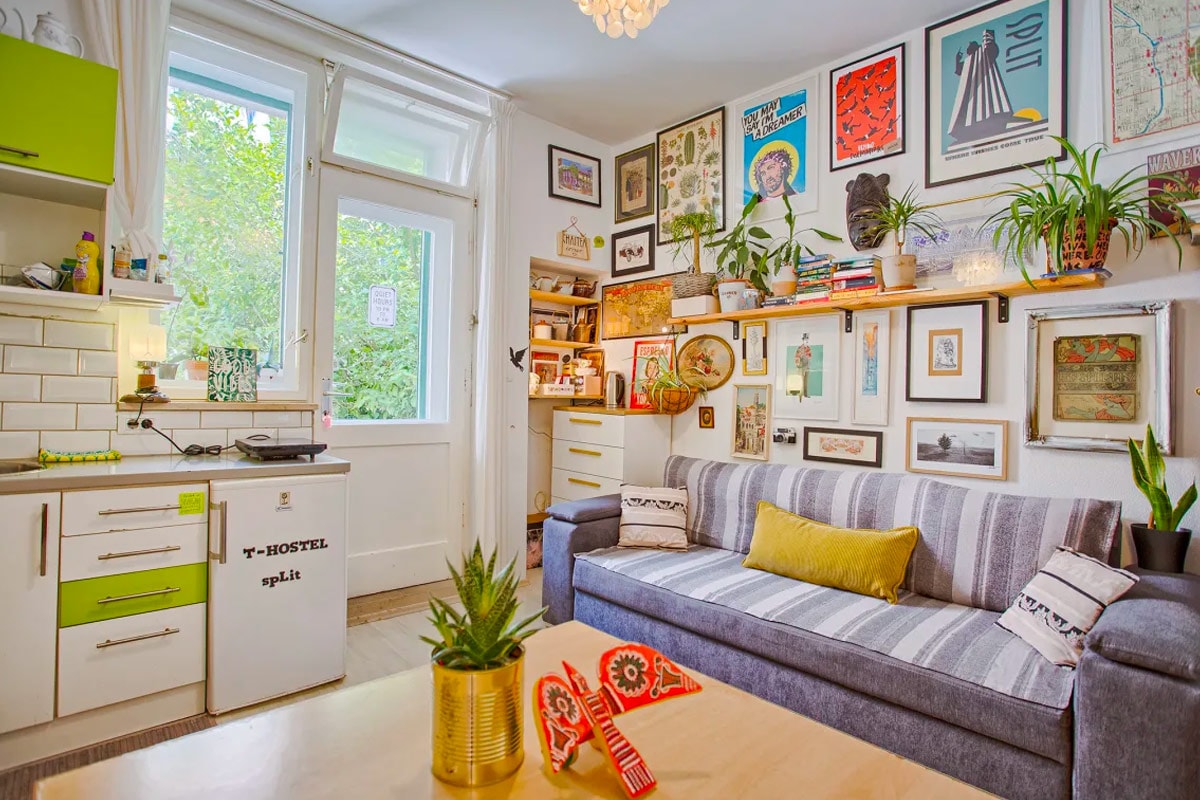 Split has quickly become one of the most important travel destinations in Europe. And it's easy to see why – stunning architecture, beautiful blue waters, pleasant weather, and easy access to the islands of Croatia. Split has always been a fairly affordable city, so it is home to about 40 hostels. So, to help you narrow down your hostel search, we have analyzed all the options to offer you the best hostels in Split, Croatia.
---
Average hostel prices in Split, Croatia
Split hostels tend to be affordable, plentiful and high-quality.
Well rated hostels in Split cost between 18 and 33 euros a night, but the average is around 22 euros a night – however, I've seen some from 11 to 13 euros a night. Some hostels may raise their prices on Fridays and Saturdays, so keep that in mind.
Check Hostelworld for exact prices for your dates.
Quick facts about Split Hostel
Here are some things to think about when searching for your hostel:
Book early to get the best rates / selection
Summer is the busy season in Split, so you may want to book early if you want the cheapest beds at the best hostels.
Download Vibes
Most hostels in Split tend to be small and backpacker-style establishments – which means they're not luxurious but friendly. However, some hostels may be quiet and others may be "festive" hostels (most will be somewhere in between). So be aware of this before you book so that you find a hostel that suits your style of travel.
Neighborhoods and location
Most hostels are located in the old town, so you are in the heart of it all. However, there are a few hostels located outside of the old town, so pay attention to the location before booking.
Check-in times and cleaning times
Many hostels have late check-in times (around 2pm-4pm) but almost all will let you store your bags if you arrive before check-in. Some will also be closed in the early afternoon so cleaning crews can go about their business.
Are you new to the hostel? Check out our Hostels 101 guide to learn everything you need to know about finding the perfect hostel.
---
Best split hostels: our top picks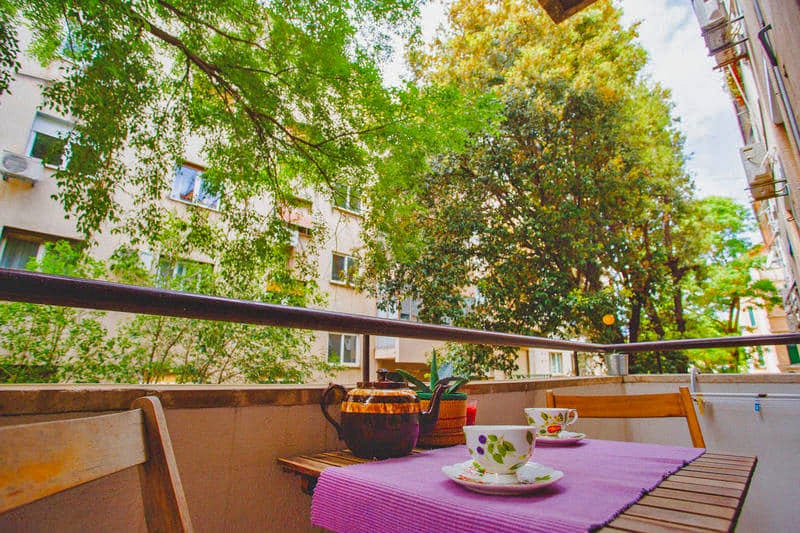 How do we classify hostels?
comprehensive quality: We take a comprehensive look at the hostel for the pros and cons. Our goal is to find great homes at affordable prices.
Location: Most hostels that we list will be centrally located.
the price: We try to filter out expensive hostels to help find the best price-quality ratio.
Atmosphere / Atmosphere: Each hostel has a personality. Some are lodges for parties and some are quiet. We try to notice the atmosphere so that you can find a place to stay that matches your travel style.
Previous guest comments: Each guest has a different experience so look at the good and the bad. We suggest that you take a few minutes to read the previous reviews.
We encourage you to check out Hostelworld to do some research for yourself.
Note: All prices listed below are the cheapest option available during the busy season (i.e. expensive). Prices are often 20% cheaper during the slow seasons.
Split guesthouse and hostel
Split Guesthouse & Hostel has been the most popular hostel in Split (and Croatia) for several years in a row so you can't go wrong if you can get a bed here.
First of all, the owner of Split Guesthouse & Hostel is very nice and welcoming so you immediately feel at home. The location of the hostel is excellent, the beds are comfy, and the staff do a great job of keeping the hostel clean. They also have nice bathrooms – which is not exactly common in most hostels.
This is a very social hostel so expect to make friends (ie it is an excellent place to stay if you are traveling alone). They also have a fully equipped kitchen and the staff often makes group dinners. However, this is not a party hostel so you will still be able to get a nice sleep.
---
Split Hostel Old Town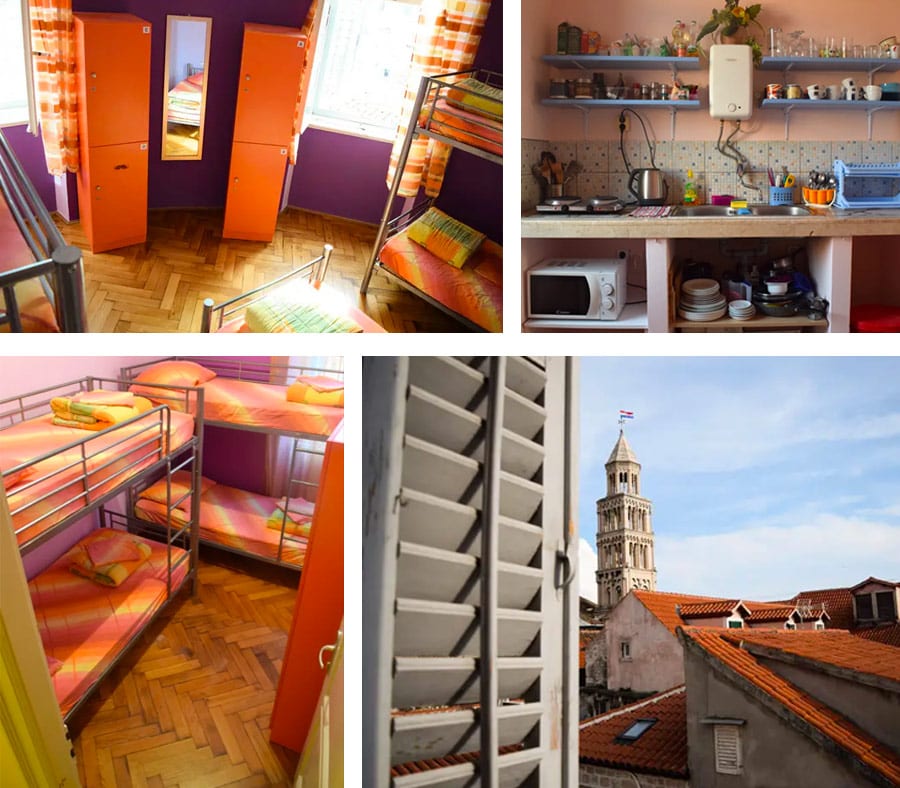 The Old Town Hostel Split may not be the newest or most updated hostel in Split, but it is the only hostel located within the walls of Diocletian's Palace – a 4th century AD Roman imperial building that is protected by UNESCO as a World Heritage Site. this is wonderul! This also means that you are in the heart of Split, so you are surrounded by bars, restaurants and attractions.
The Old Town Hostel Split is another hostel that is very friendly and welcoming, so you'll feel right at home. The staff is always willing to help with suggestions on this to see and do in Split. They also help organize dinners, evenings and other activities. Overall, it is a very quiet and relaxing hostel.
---
Beach hostel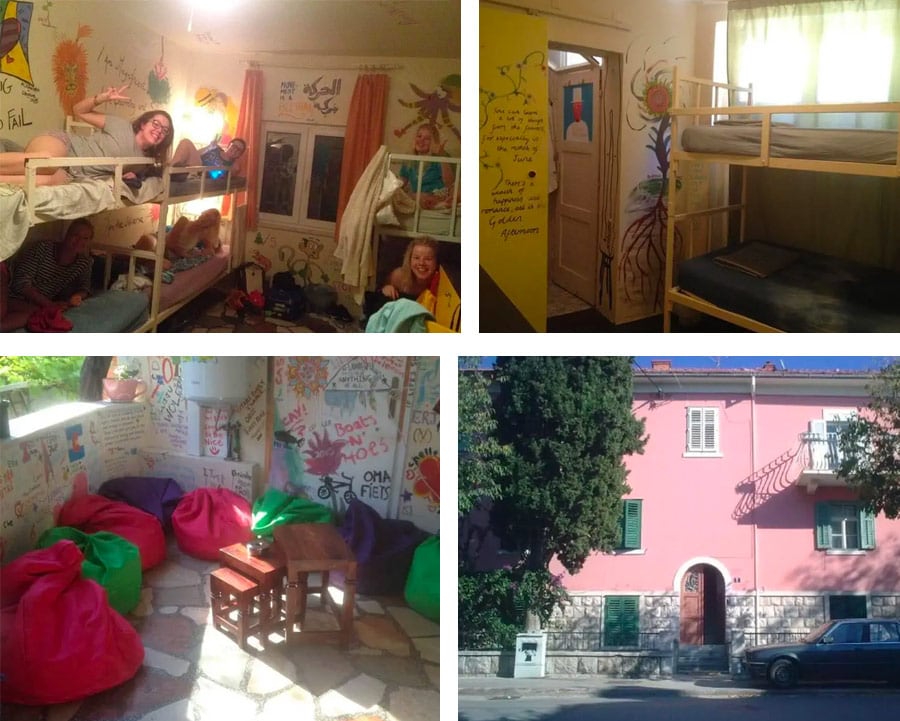 Beach Hostel is a much loved hostel in Split just a few steps away from the city's most famous beach. Moreover, you are less than 10 minutes walk from the city center. The hostel neighborhood is one of the city's best nightlife spots, so you're surrounded by bars, restaurants, and clubs.
Beach Hostel has a very relaxed atmosphere for backpackers. It's a social hostel and good for meeting other travelers but still quiet at night. The host is also very friendly so she will make you feel very welcome as soon as you arrive.
The hostel has a kitchenette so you can prepare your own meals if you are looking to save a little money. The staff do a good job of keeping the hostel clean and safe.
---
A fictional novel on their back
Backpackers Fairytale is a home inn run by Antea and her dog, just minutes from the 1,700-year-old Diocletian's Palace. The neighborhood is quiet and residential but you are still very close to the bars and restaurants of Split.
Like many hostels in Split, Backpackers Fairytale is a nice and relaxing place to meet other travelers. Moreover, the shower and toilet facilities are great and the rooms have everything you need. The facilities are not the most modern but it is still a comfortable hostel. It is also one of the cheapest hostels in Spilled.
---
Inn Route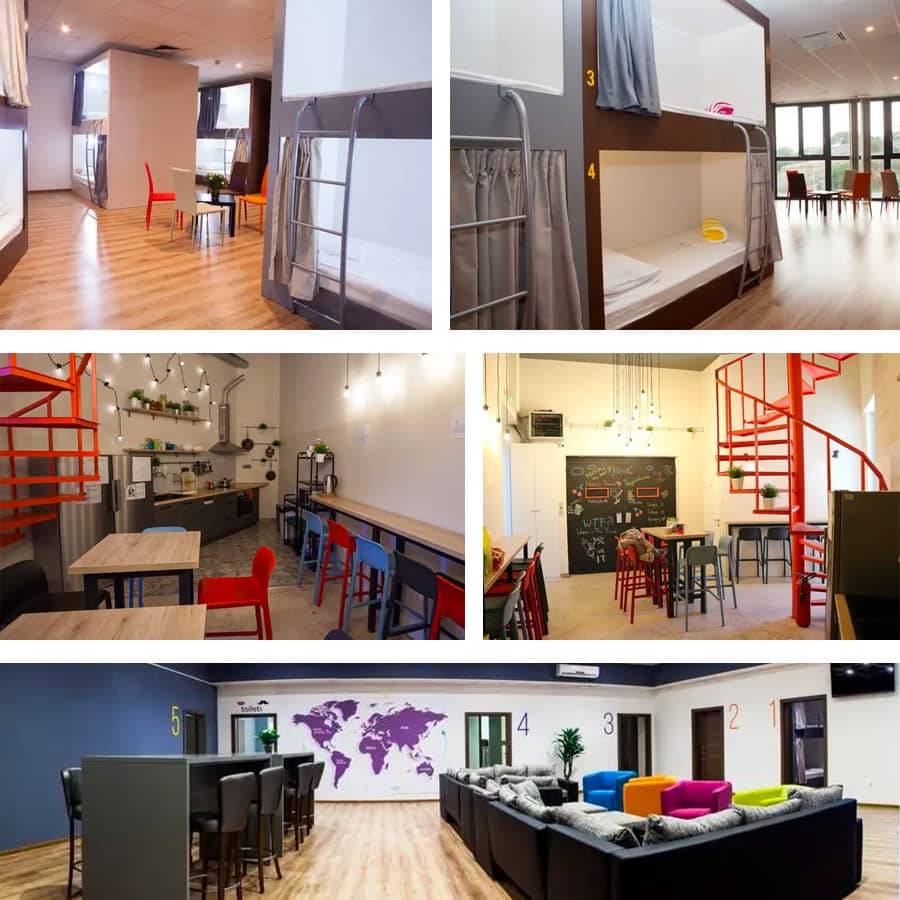 En Route Hostel is one of the only modern hostels in Split, so it's comfortable and updated but doesn't have a "backpacker" feel. However, this is still a great hostel with plenty of space, nice showers, and plenty of common areas to chat with your fellow travellers. They do not have a free breakfast but there is a self catering kitchen.
En Route Hostel is not located in the old town so the neighborhood is not very nice and you will have to walk about 15-20 minutes to get to the old town.
---
Tchaikovsky Hostel (T-Hostel)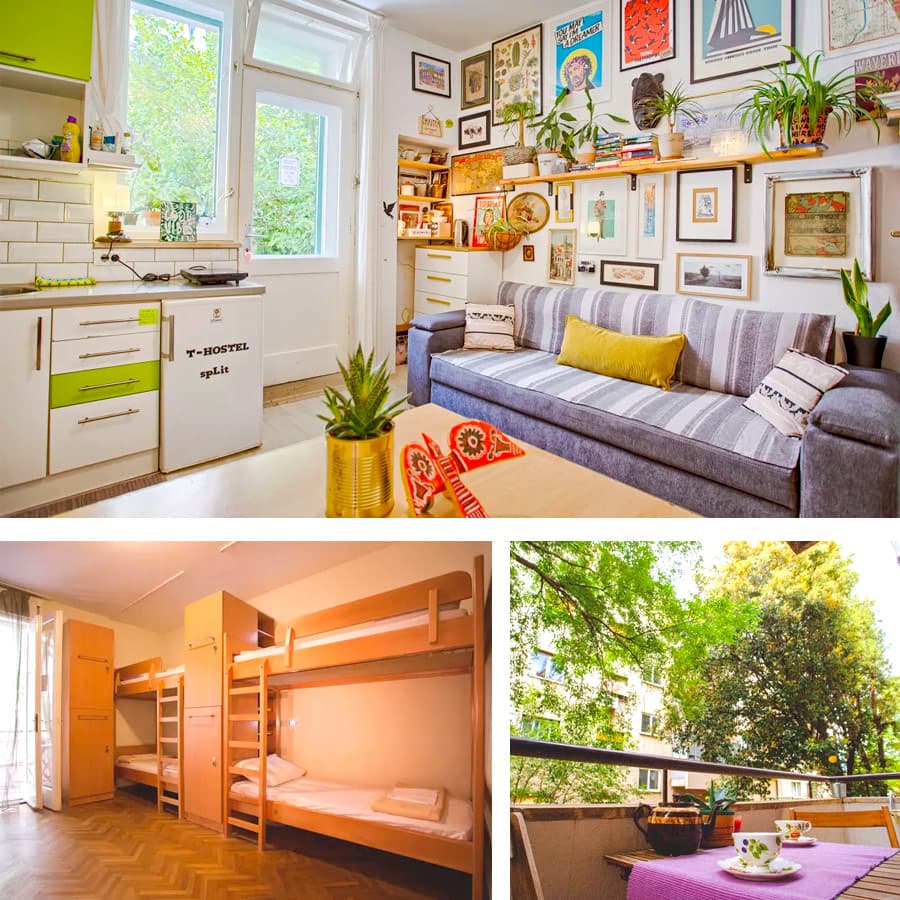 Tchaikovsky Hostel (T-Hostel) is a newly renovated boutique hostel in the center of Split. It's a quiet hostel without a lot of vibe but a nice, comfortable and clean place to stay. The staff is friendly and the location is great too.
---
CroParadise Green Inn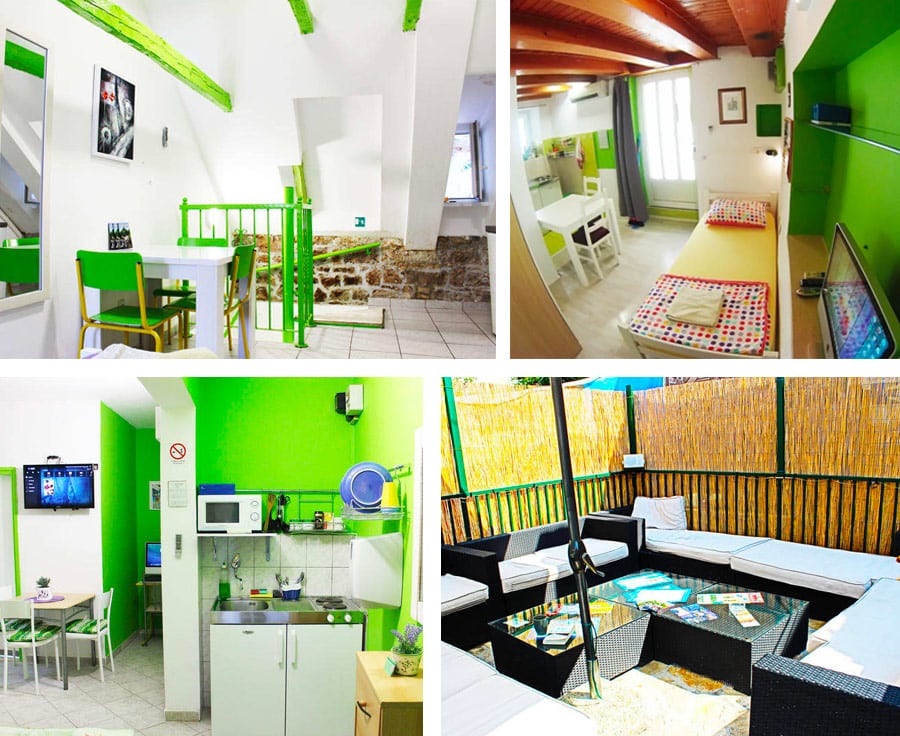 CroParadise Green Hostel has been one of the most popular hostels in Split for several years – perhaps because it is one of the cheaper options. They have comfortable beds, a decent kitchen area and very friendly staff. The location can't be beat as you are only five minutes away from all the action of the old town.
The shower is nice but not much so you may have to wait to shower. It is not the most lively hostel but they also organize pub crawls in the summer.
One thing to note is that CroParadise Green Hostel is a mix of hostel and condos (located in a different building across the street) – so if you're staying in a condo, this 'hostel' won't have the energy.
---
CroParadise Pink & Blue Hostel
CroParadise Pink & Blue Hostel is similar to CroParadise Green Hostel because it is a mixture of hostel and condos. It is a comfortable and budget friendly accommodation option. Again, this isn't the most social place to stay, so it's not a great option if you want to meet people.
---
Split hostel fiesta siesta
Split hostel Fiesta Siesta is a party hostel so if you are looking to meet a lot of people and maybe not sleep much, this is the place for you. It is owned by Australians so you know the hospitality is ok. They organize daily social events such as dinners, beach days, pub crawls, etc, and if that wasn't enough, the inn is located above Charlie's Backpacker's popular bar (with drink offerings for guests). They also have an excellent location.
Split Hostel Pose and Snooze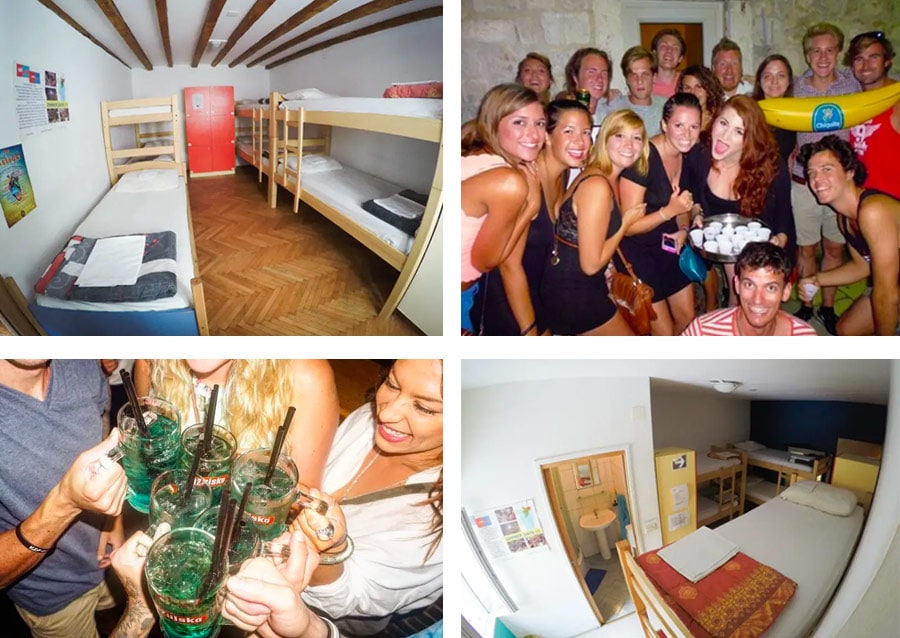 Split Hostel booze & snooze is the sister hostel of the Split Hostel Fiesta Siesta (see above) so this is another hostel for partying. Again, stay here if you want to party and meet a lot of people. They also organize daily social events such as dinners, beach days, pub crawls, drinking games, etc. This hostel is also located in a large part of town, so you are close to all the action.
---
Wonderful World Hostel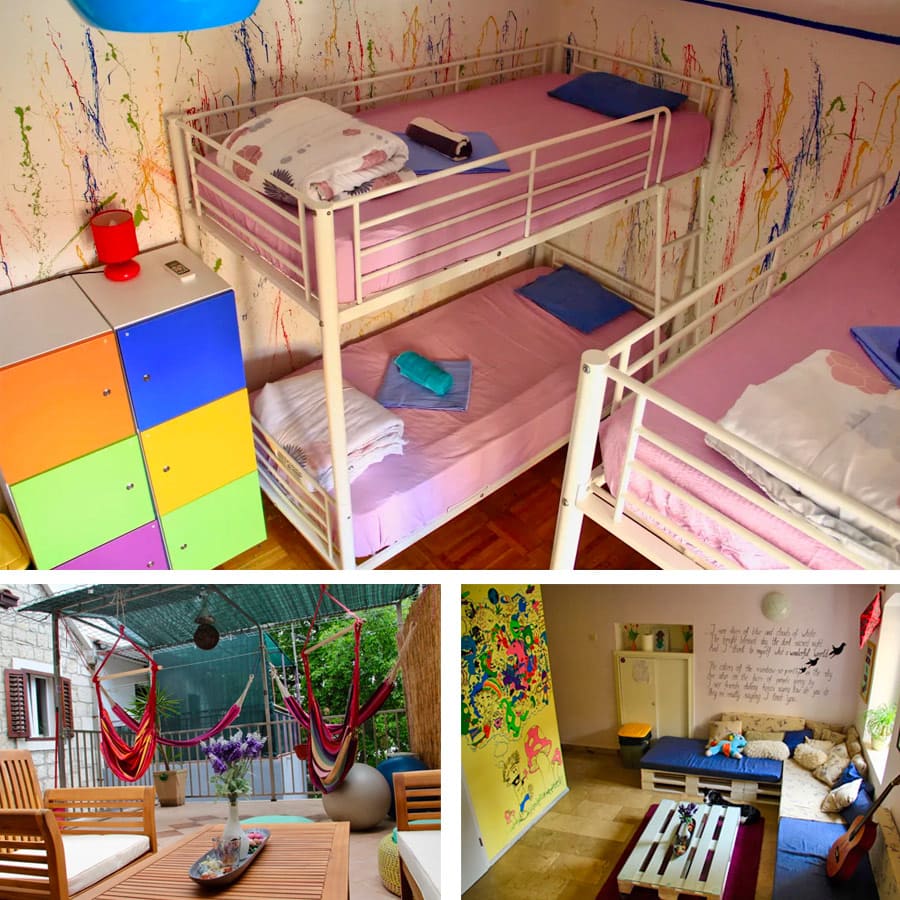 Set in an old stone house in the center of Split, Wonderful World Hotel is an excellent hostel only 10 minutes from the beach and steps from the top attractions in Split.
Wonderful World is a comfortable hostel (they have hammocks after all) and the staff are very welcoming – they also organize fun tours. It's a fairly small hostel so rooms can get a little cramped but it does create a relaxing atmosphere.
---
Split hostel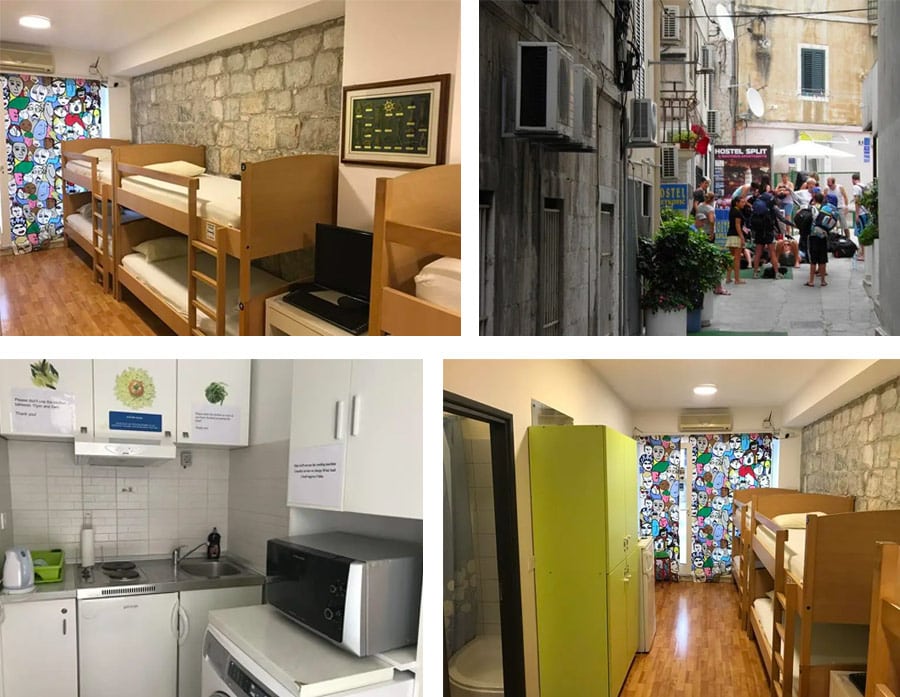 Hostel Split has been open for over 15 years, so it is one of the longest-running hostels in Split. It's a friendly hostel thanks to the staff but this is not a place to stay if you want to meet other travelers – they don't have a common space. Basically stay here if you want a clean, quiet and comfortable place to stay that is also centrally located.
---
Packing tips for hostel travel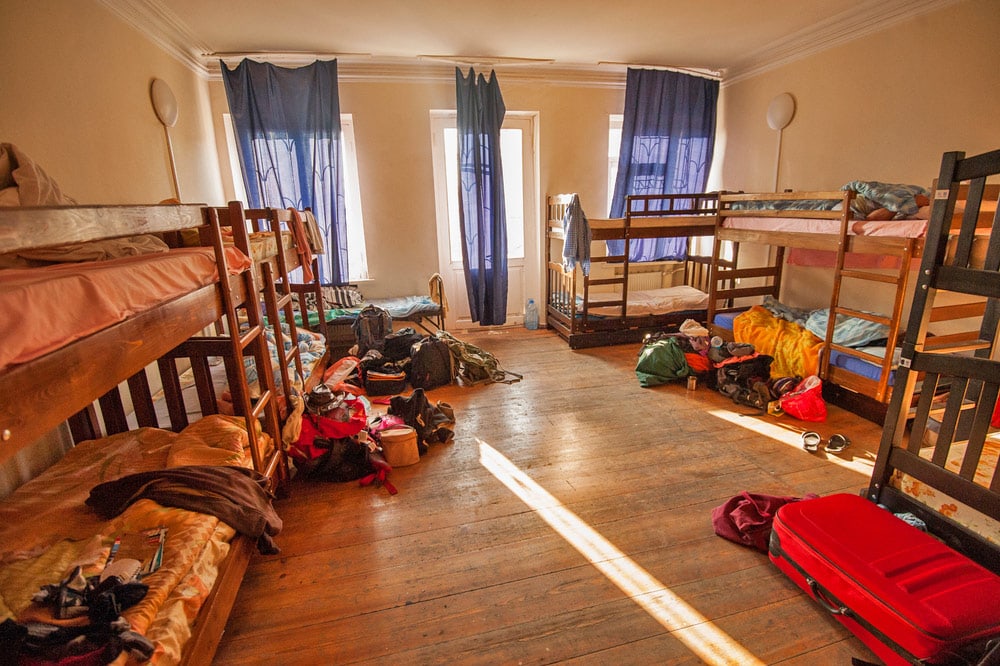 Staying in hostels presents some unique packing challenges, so I'm here to help by recommending some must-have items. Check out my hostel packing list for the full list but here are the absolute essentials:
---
More helpful budget and travel tips
Here are some useful links to articles that I think you will find interesting if you are staying in a hostel and traveling around Europe on a budget.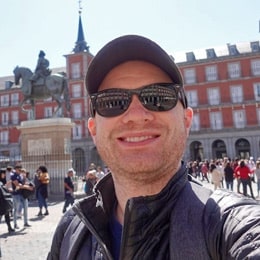 no funny business
The Savvy Backpacker is powered by readers. This means that when you buy a product/services through the links on the site, I may get an affiliate commission – it doesn't cost you anything extra and helps support the site.
Thanks for reading! – mosques
Questions? Learn more about our strict advertising policy and how to support us.