UK TRAVEL
Chute House – Family friendly holiday in Exeter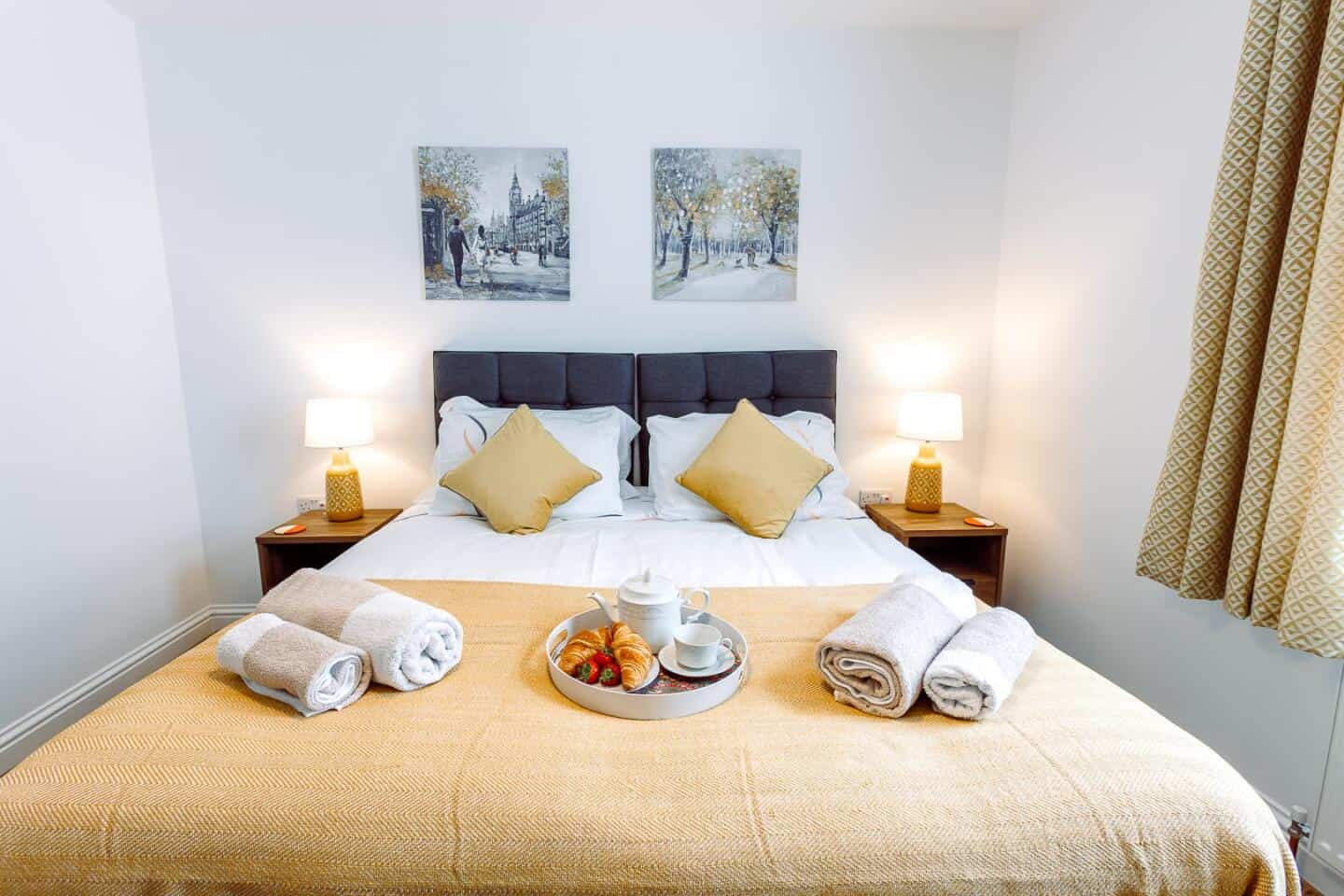 Sharing means caring!
If you are looking for a family-friendly vacation in the city, we can highly recommend Exeter. It's an easy town to get around on foot and there are a plethora of things to do in the surrounding Devon countryside. But where should you stay in Exeter? I was recently introduced to Chute House – a family and dog friendly holiday in Exeter city centre.
*advertising feature*
If you want a self-catering holiday in Devon, here are a few reasons why you should check it out.
Contents – Go to what you want to know
1. Family friendly stay in Exeter
Chute House is perfect for a multi-generational city break, two families spending together or a group of friends.
It sleeps eight people in four bedrooms that can easily be converted from king size beds to a double bed depending on who is staying. The master suite on the loft has its own en suite. I had dibs on it! Bathroom queues at home are increasing!
The house was completely renovated in 2021 and has all amenities for families. There's Wi-Fi, Netflix, and a dishwasher so everyone can have a break from doing their after-dinner chores.
How beautiful are these decorated rooms?!
There is also a large paved garden where you can relax with a Devon wine or gin after a hard day of exploring.
2. Location
Speaking of exploring, what a great base for a family vacation in Devon?! Chute House is not far from the heart of downtown, which is easy to navigate on foot.
From Chute House, take a 15-minute walk to the Royal Albert Memorial Museum, also known as RAMM, where you can discover all kinds of facts about the Devonian people, their places, and their culture. Meeting Gerald the giraffe is always an important event for my girls.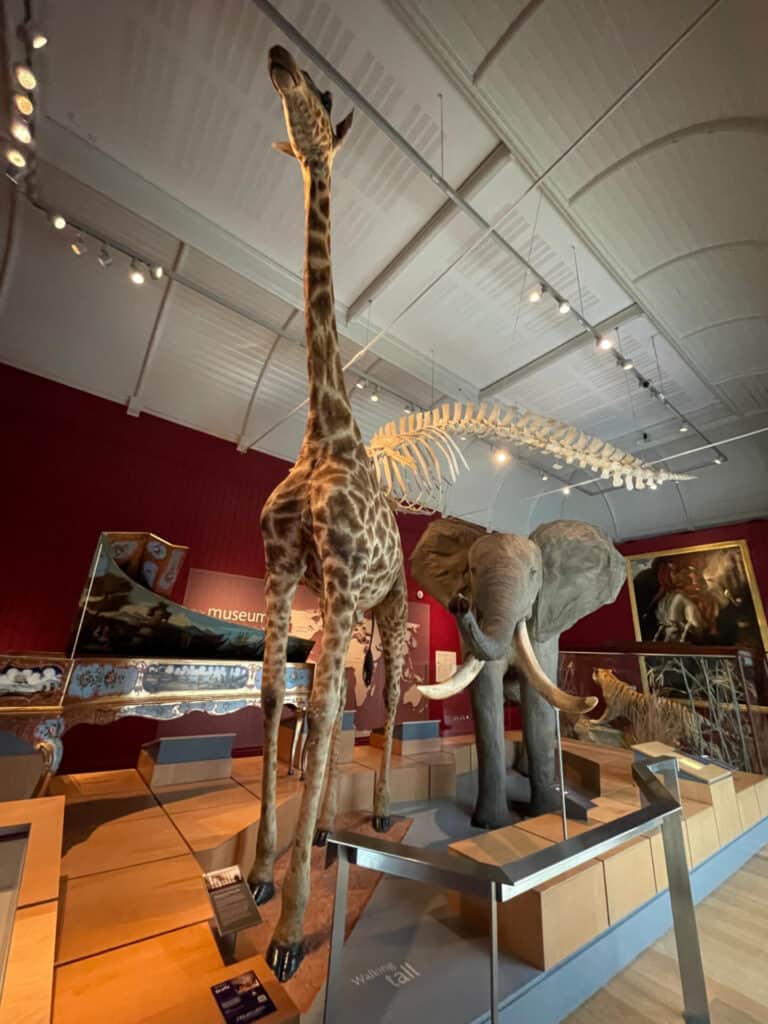 Historic Exeter Cathedral, surrounded by medieval buildings, is more than 10 minutes away and Exeter Pier is another short 10 minute ride from here. Both locations are great places to grab a table in an independent café or bar and people-watch.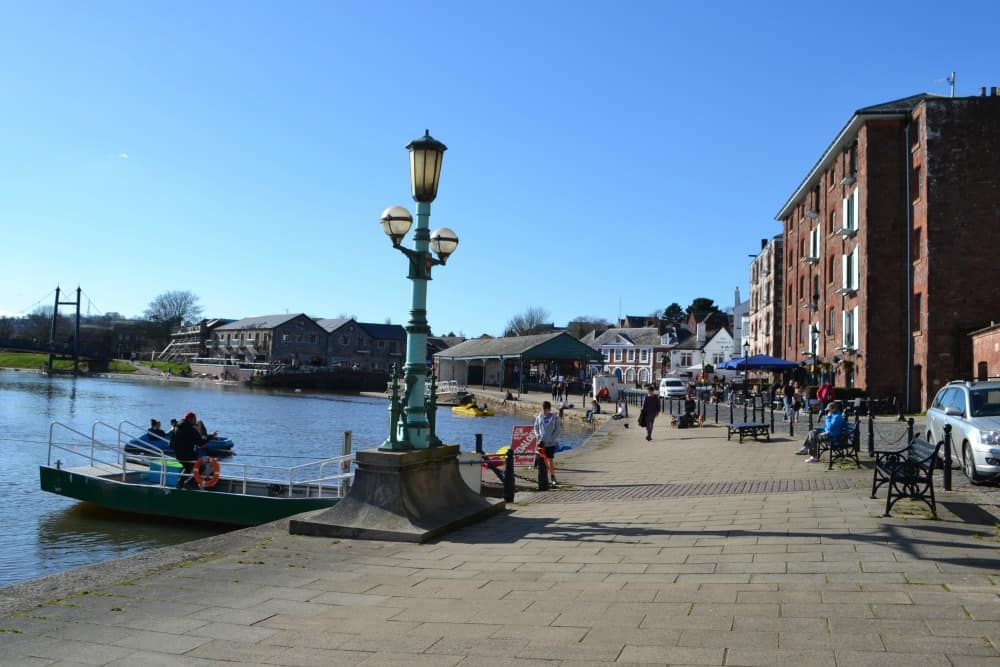 If you're vacationing with the grandparents, get a kid-free treat at The Ivy on Cathedral Green. Follow it up with cocktails at Oddfellows and a movie at Exeter Picturehouse. Can you tell me I crave a date?!
Watch what's on at Exeter Phoenix and Exeter Northcott Theatre, both within a 20-minute walk of Chute House. Both offer year-round family-friendly art shows.
If you are a football fan, you are also in a prime location to visit Exeter City Football Club in St James' Park, which is just 10 minutes down the road.
If your kids have any energy left, there is a garden and playground a few hundred meters from the house.
3. Things to do near Exeter
As if that's not enough to fill your holiday schedule, the whole of Devon is right at your doorstep.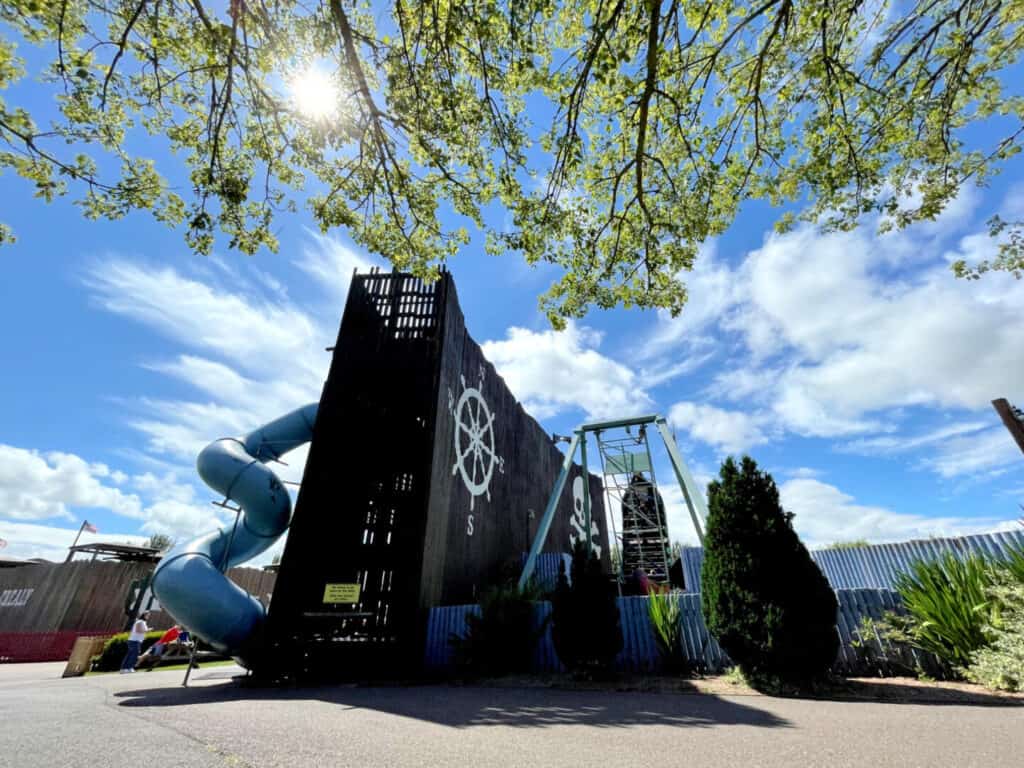 Just outside the city, Crealy Adventure Park and Resort is an amusement park with roller coasters, wooden ramp, zoo, indoor play and many other attractions to keep teens entertained all day long.
If you want to spend a day at the beach, the golden sands and boardwalk at Exmouth are a thirty minute drive away. You can also take a bus or train there.
If you prefer visiting a country house and gardens, National Trust properties in Killerton, Castle Drogo and Knightshayes are all less than 40 minutes away. Powderham Castle, home to the ancestors of the Earls of Devon, is 25 minutes south.
Can you imagine something more joyful? The Bear Trail is a unique Devon experience inspired by the military offensive cycles. Includes mud pits, scribble nets, and rope swings for a fun-filled day.
You can also rent bikes or try segways or Go Ape in Haldon Forest on the edge of Dartmoor National Park.
Exeter and the surrounding area has something for everyone.
Here are more ideas for things to do in and around Exeter.
4. Easy parking in the city center
Parking can be one of the biggest attractions of city breaks. But not at Chute House.
You can unload or carry luggage outside and use one of the many car parks located in the city center nearby. Download the Ringo contactless payment app for parking in Exeter and many more places around Devon.
If you want to leave your car at home, Exeter bus station is five minutes from Chute House and Exeter Central train station is 1.3 miles away.
5. Dog-friendly stay in Exeter
Finally, the good news for pet owners is that this holiday allows pets in Exeter city centre. Just let the owners know when you book and they'll be happy to welcome your four-legged family members too.
Belmont Park is a few minutes' walk away. Here are some ideas for dog-friendly days in Devon.
If you are planning a holiday with kids in a British city this year, you should really consider Exeter.
Find out more and check availability of self-catering Chute House in Exeter.
More options for self-catering accommodation in Exeter
If you are looking for a smaller serviced holiday then let us in Exeter take a look at Isca House. It has two bedrooms and has been refurbished to the same excellent standard as the Chute House. It is located in the city center near the wonderful Exeter pier.
Disclosure: This post was written with GIL Properties to help promote self-catering holidays in Exeter. Property photos were provided by Chute House. All other Devon pictures are mine.
Planning your next vacation in the city? Why not save this post about Lets Vacation in Exeter on Pinterest.
Sharing means caring!