EUROPE
Daily costs to visit Seville, Spain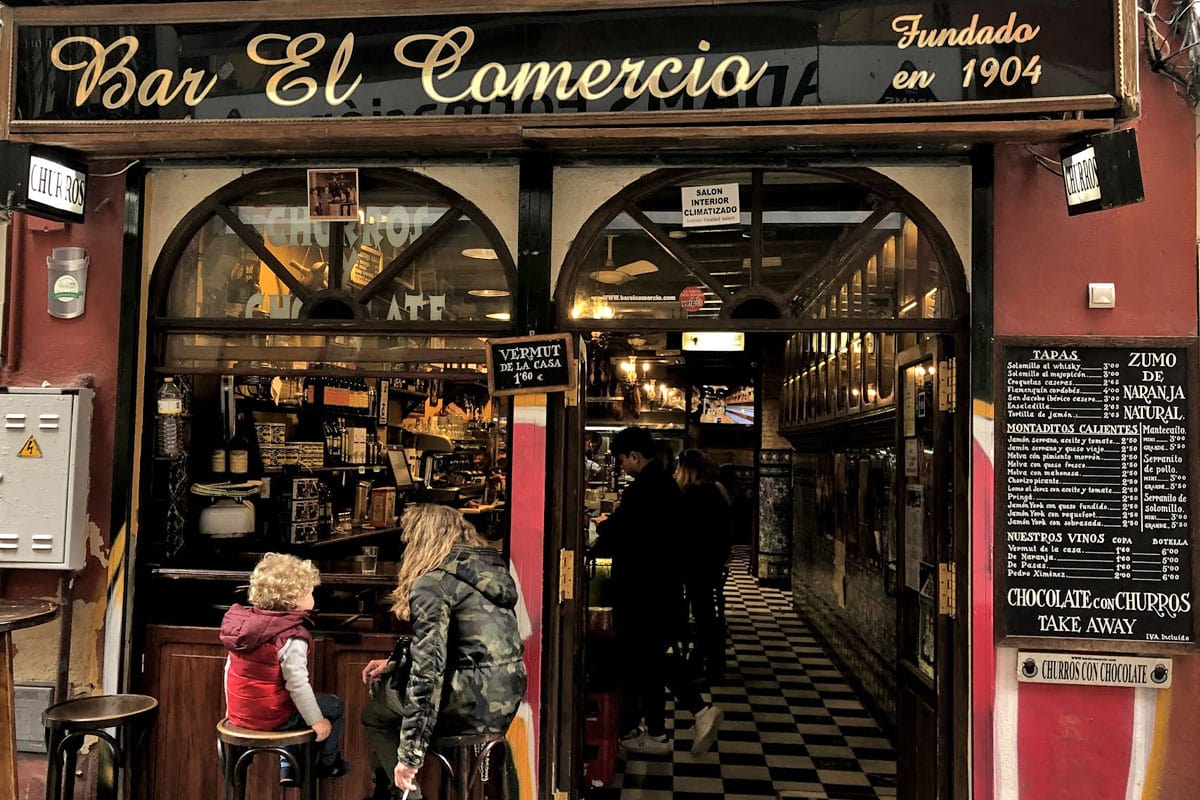 Despite its popularity, Seville can be a relatively affordable place to visit and is generally a bit cheaper than Barcelona or Madrid.
In our Seville travel price guide, I've outlined the cost of visiting Seville – including typical prices for food, accommodations, attractions, alcohol, and other common expenses to help you budget for your trip to Seville.
This article is part of the Europe Travel Price Guide series – click here to view all the city's price guides.
---
Average daily travel costs to visit Seville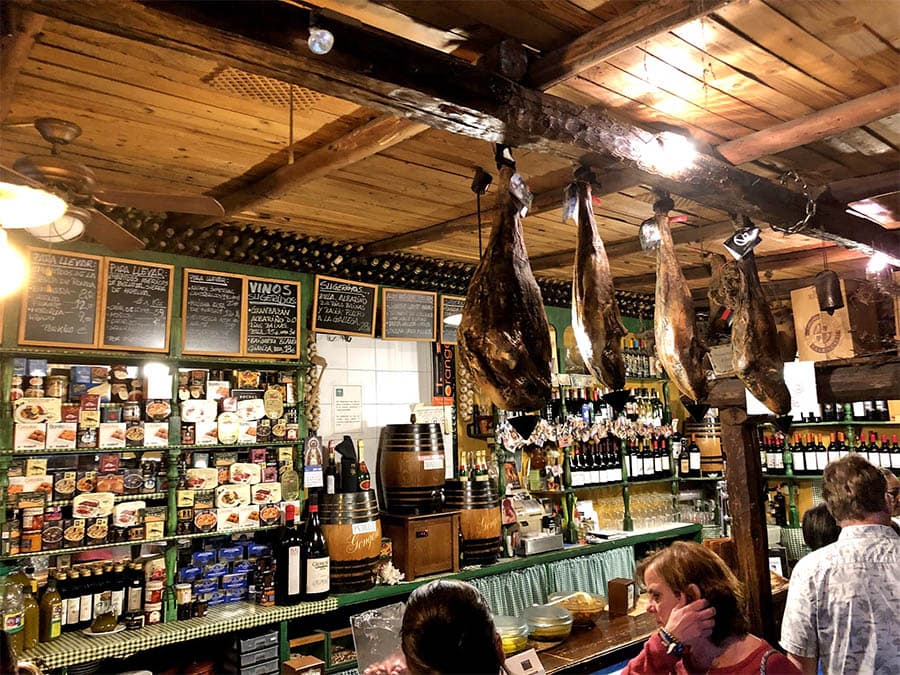 Despite its relatively small size, Seville is one of Europe's most popular cities and caters to travelers of any budget – from frugal backpackers to discerning travelers. And while Seville is more expensive than other cities in the region, Seville is less expensive than Madrid and Barcelona.
For the typical traveler, you should budget around 60€/day if you are staying in a hostel and its cost About 140 euros per day to visit Seville if you are staying in low-cost hotels.
Daily cost for standard travel in Seville: €140 (about $165)
I consider Standard travel Being in the middle of the road where you will mainly eat in typical restaurants, enjoy some drinks, snacks and desserts, stay in comfortable and average rental hotels/apartments, and visit most of the tourist attractions. You won't go crazy with your spending but you also won't feel like you're missing out on experiences.
Attractions: €14 (one paid attraction + any free sightings)
food: €37

breakfast: 5 euro
lunch: 10 euro
Dinner: 18 EUR
Treat (dessert/beer/wine): 4 euro

Transportation: 0 euro
Accommodation (budget friendly hotel): €90
Daily cost of budget travel in Seville: €60 (about $70)
Budget travelers can expect to stick to the budget restaurants, you might enjoy some cheap drinks, you'll mainly stay in hostels, and you'll limit your tourist activities.
Attractions: €10 (one paid attraction + any free sightings)
food: 26 EUR

breakfast: 3.5 EUR
lunch: 6.5 EUR
Dinner: 14 EUR
Treat (dessert/beer/wine): 2 euro

Transportation: 0 euro
Accommodation (hostel): 25 euro
Daily cost of travel in Seville: €30 (about $35)
Frugal Travel's mission is to try to save money where possible and do things as inexpensively as possible. You'll do your best to find a bargain, and you'll eat at cheap restaurants to fix your own meals. You will also stay in the cheapest hostels to save money on accommodation.
Attractions: €5 (free walking tour + free sightseeing)
food: 15 EUR

breakfast: € 0 (free hostel breakfast)
lunch: €4.5 (street food or takeaway shop fare)
Dinner: 8.5 euros (make your own meal at the hostel or get something cheap)
beer: 1.5€ (chill out in the park and enjoy one cold)

Transportation: € 0 (walking)
Accommodation (cheap hostel): 18 EUR
---
Food and drink prices in Seville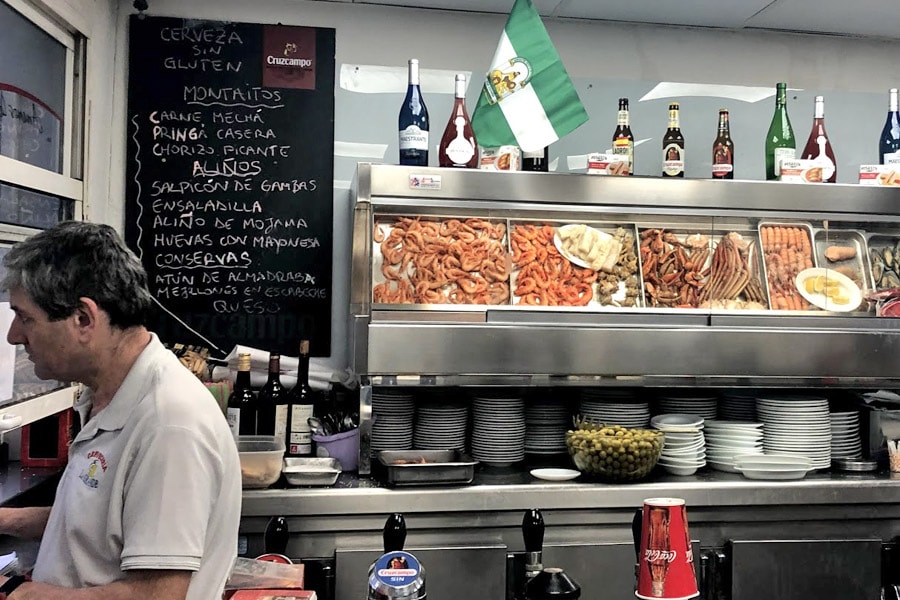 As this beautiful city is a tourist attraction, food prices in Seville are higher in the city center but the prices are not unreasonable – on average, food prices in Seville are the same or slightly cheaper than in Barcelona and Madrid. However, Triana (the historically working-class neighborhood of Seville) is still packed with many tapas bars and family-run restaurants that serve up quality food at a reasonable price.
Rapid optimization The neighborhood of Macarena also caters to student budgets.
Average prices for breakfast in Seville: 3 – 7
A typical breakfast a Seville local might have consists of coffee and/or orange juice accompanied by butter and jelly toast. Toasts topped with olive oil, tomatoes and ham are also very popular. The price of a typical toast + toppings ranges from 2.50 to 4 euros.
It is also common to see yoghurt dishes with muesli, fruits and smoothies for breakfast. Prices range from 3 to 7 euros.
If you want to indulge, churros and thickened hot chocolate are another popular breakfast option. You will pay about 4 euros for the combo.
The coffee will cost you around 1.20€-3.5€ depending on what you get.
Recommended breakfast spots
Many locals get a simple and quick breakfast at a café or at a typical tapas bar. Here are some of our favorite local places:
Manu Jara Sweet Shop: Excellent pastry.
Banipio: A popular, budget-friendly spot for breakfast sandwiches and pastries.
Confitería La Campana: An elegant pastry shop that has been around since 1885. Touristy but still delicious.
Al Mazen Café: A popular café serving traditional breakfast options at reasonable prices.
Kokum: Your very own quaint breakfast café with yoghurt, granola bowls, juices and local delicacies.
Otto Café: A budget-friendly place with a range of breakfast options.
Average lunch prices in Seville: 7-13 €
The cost of a typical fast food combo meal around 7 euros.
A standard tapa usually costs about 2.50 EUR4 euros so a few tapas works for a light lunch.
It will be a medium-budget main dish in a coffee shop 9 euro14 euros.
A typical doner kebab will cost 4- Euro5 euros.
The cost of a pizza for two 6- Euro€10, you can find single slices for around €2.
You can have a high quality traditional meal in a classic restaurant around you 16 EUR20 euros.
A high-quality, budget-friendly dinner that will help you get there 12 euros18 euros.
A meal costs 5-6 different tapas 15 EUR24 EUR
You can also order larger quantities of appetizers called half portions

(half plate)

And quotas

(full plates

).
Recommended lunch and dinner Restaurants
Seville has plenty of excellent restaurant options for lunch and dinner. Here is a list of some of our favorite local places:
Casa Morales: A great old school pub that's been in the same family since 1850! It is recommended to stick to beer/wine and simple foods like cured meats and cheese.
Bodeguita Romero: The traditional tapas bar for which it is known cheeks (stewed pork cheek) the Bringa a sandwich (which looks like a pulled pork sandwich).
The Swallows: Ask sirloin tip (Marinated and grilled pork tenderloin served on a slice of bread and chips on the side.) Seriously, this was probably the best thing I ate in Spain.
Bodega Mateo Ruiz: A local favorite, family-run tapas bar known for serving the best fried food cod (fried cod) and cheap wine.
Bodegas Santa Cruz: A local favorite that serves delicious and original tapas at reasonable prices. It's always busy with locals and well-known tourists, so you may have to fight for a place (but it's worth it).
El Rinconcillo: This is an example of a classic tapas bar – in fact, it's the oldest bar in Spain (opened since 1670). Well the food may not be great but come here for the atmosphere.
Los Coloniales: A buzzing local favorite tapas bar with a relaxed atmosphere and reasonable prices. This place fills up but it's worth the wait.
Mercado Lonja del Barranco: This upscale market was built inside a gorgeous 19th-century iron building designed by Gustave Eiffel and is now filled with food stalls serving everything from tapas to beer. It's a bit expensive but it's a good place to sample multiple types of food.
Prices of alcohol, coffee and sweets in Seville
Small beer (called cana) usually costs around €1-€1.40.

vermouth

Vermouth is a local favorite served as an afternoon drink or as an appetizer for tapas. Expect to pay €1.40 for glass.
Coffee prices range from about €1.20 for espresso up to €4+ for a more complex coffee drink.
El Comercio Bar: This is the place to go for the best churros and hot chocolate in Seville. They also make an excellent home of vermouth. If nothing else, it is fun to spend time in a bar that has been open for over 100 years.
---
Prices for hostels and hotels in Seville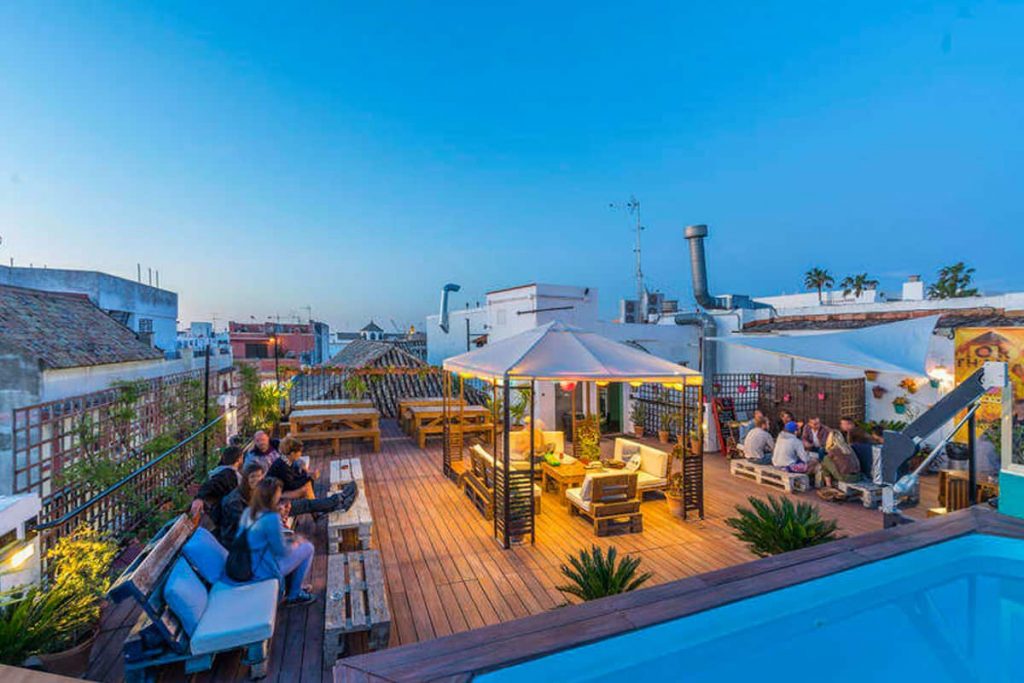 Accommodation prices in Seville vary greatly depending on the season. Prices are highest in the spring and fall because the summer in Seville can be very hot and therefore there are fewer visitors.
Seville also has two popular spring festivals that attract a lot of visitors, so avoid these times if you're on a tight budget as hotel rates can be two to four times higher than usual:
Semana Santa (about March 24 to April 2)
Seville Fair April (about 14 – 23 April)
Seville hotel rates
Seville has plenty of hotels to choose from at various prices. according to Booking.com, here are the typical hotel rates:
Quality and budget-friendly hotels cost around €70100€/night
There are usually nice mid-range hotels around 100 EUR€ 155 / night
Upscale hotels, but not luxury, usually cost around 170 EUR€215/night
Seville hostel prices
Seville has a surprisingly large number of well-rated, affordable hostels. In summer, hostel beds range from €20-30 per night (rates via Hostelworld).
Here is a list of the best rated hostels in Seville:
Check out my guide to the best hostels in Seville for more tips on scoring the best hostel.
---
Seville attraction and museum prices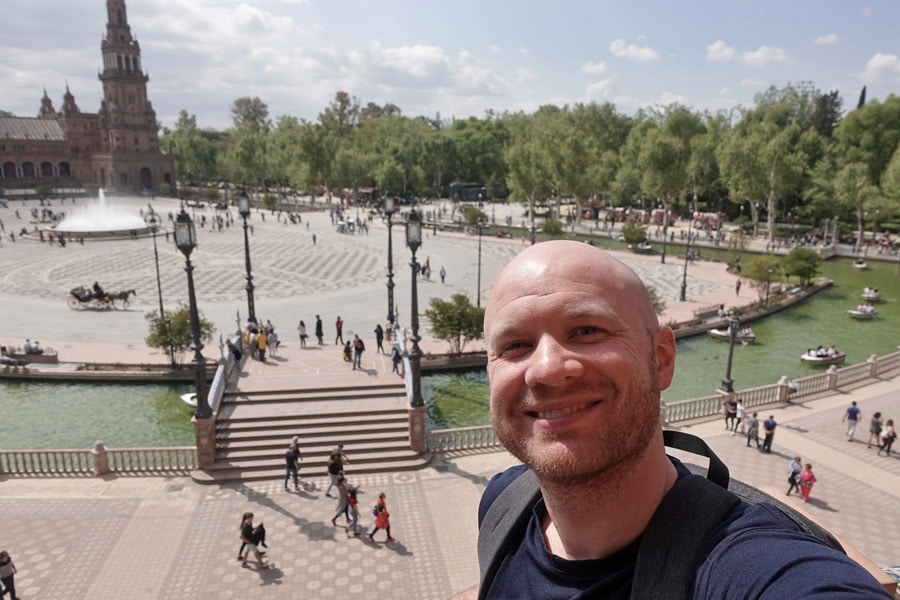 Sightseeing in Seville is relatively cheap, so the base price for most sighs is there €10.
Alcazar Royal Palace: 14.50€ but you can add more for the guided tour.
Seville Cathedral: From 5 to 10 euros or more
Metropol Parasol: 5 euros (day) –€ 10 (night)
Flamenco Shows: Tickets range from around €20 to €70+ depending on whether you get drinks and food with the show.
Check out my Seville travel guide for more travel tips and money saving tips.
---
Transportation prices in Seville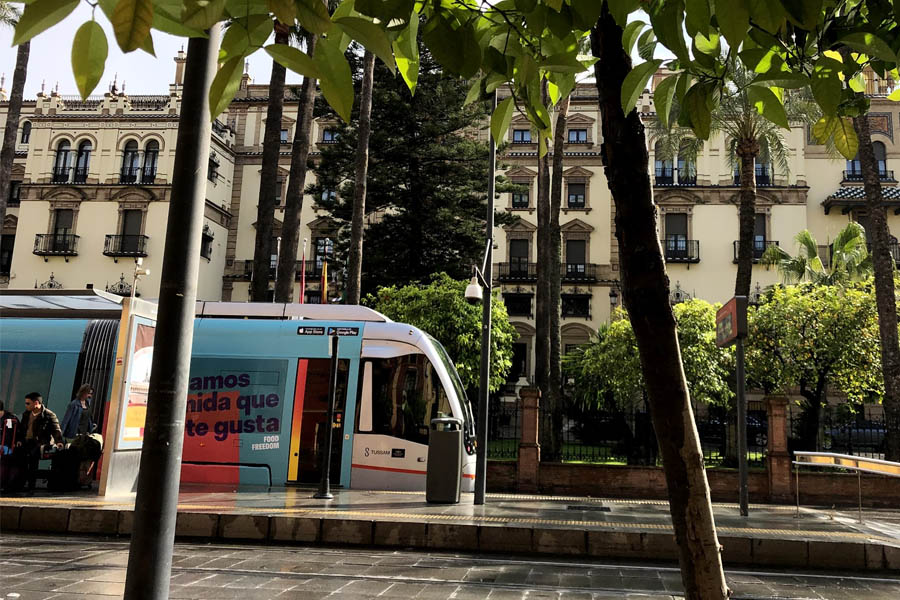 Seville is compact, so the best way to get around is on foot – Seville's old city center is compact, so you'll rarely walk more than 25 minutes to get somewhere. However, there are city buses and trams that cost € 1.40 per trip – Here's a good overview of Seville's tram and bus.
You never want a car in Seville – the streets are small and there is basically no parking.
There's also a city-wide bike-sharing service called Sevici if you want to explore on two wheels (but you still have to dodge taxis and people).
---
Learn more about travel prices in Europe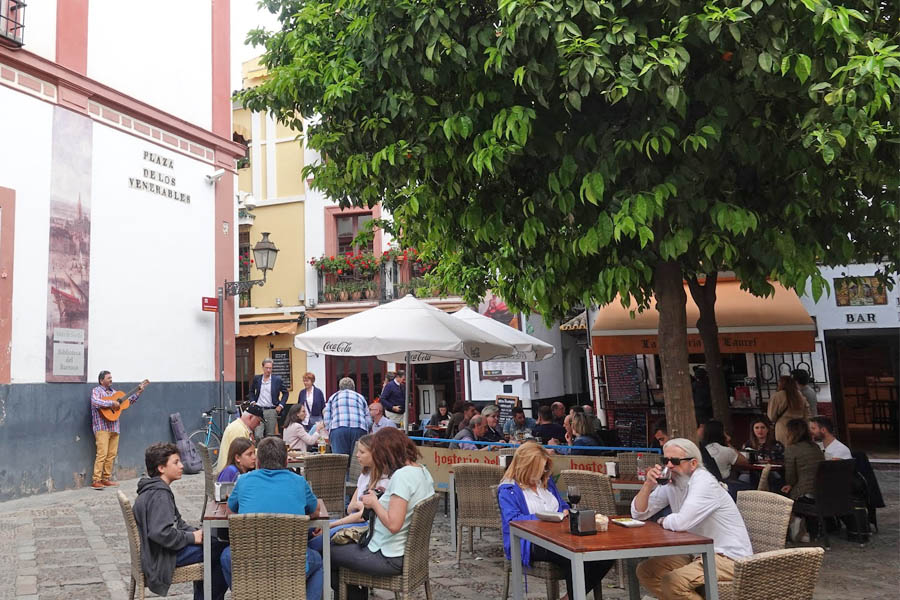 Traveling over to Seville? Here are some other articles I've written about budgeting for your trip to Europe.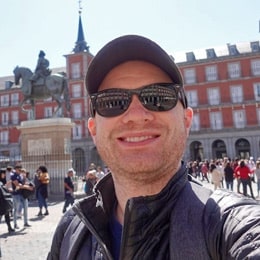 no funny business
The Savvy Backpacker is powered by readers. This means that when you buy a product/services through the links on the site, I may get an affiliate commission – it doesn't cost you anything extra and helps support the site.
Thanks for reading! – mosques
Questions? Learn more about our strict advertising policy and how to support us.