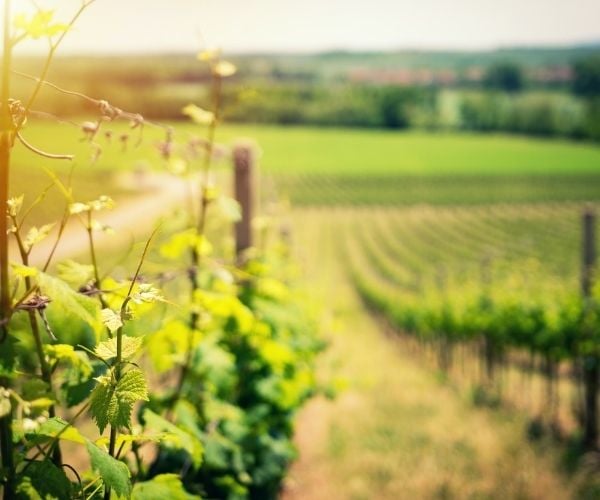 Are you a fan of wine? Let's explore the amazing grape growing regions of Tasmania. Located on the southeast coast of Australia, the island of Tasmania is the twenty-sixth largest island in the world. Named after Dutch explorer Abel Tasman, this beautiful part of the world is especially popular for nature lovers and hikers. But did you know that Tasmania also produces some of the best wines in the world?
History of wine in Tasmania
In 1823, the first vine was planted near Hobart, but by 1860 wine production had been abandoned. A local anti-alcoholic movement introduced a law ensuring that alcohol production was banned.
Discover our award winning vineyards
This law was in effect until 1950, however, and wine production in Tasmania resumed in 1956. A French engineer started a vineyard in the northeastern part of the island that year. A few years later, these two became vineyards, and in 2017 they even received the "Vineyard of the Year" award. The relatively young Tasmanian wine production is finally being taken seriously by the global wine trade.
Grape growing regions in Tasmania
Most of the vineyards in Tasmania are located near the city of Launceston in the north and near the capital, Hobart, in the south. Most of the wineries here produce dry white wines, but warmer regions such as the Coal River Valley and the Fresente Peninsula increasingly differentiate themselves by producing red wines. Sparkling wine is also gaining importance in this part of Australia.
Wadi Tamar
The Tamar Valley is the largest grape growing region in Tasmania. The wine region north of Launceston is known for its sparkling wine, Pinot Noir, and Sauvignon Blanc. The most famous wineries in the Tamar Valley are Tamar Ridge, Stony Rise, and Holm Oak.
A local insider's tip is Josef Kromy Winery and Restaurant, aka Joe. Joe is an icon in Tasmanian winemaking. He owns several wineries such as Tamar Ridge and Jansz. At the age of 76, he founded wine expert Josef Chromy Wines. A culinary experience with the best wines of the Tamar Valley.
Pipers River
In the northeast of Launceston, the Pipers River grape-growing region awaits. The climate here is about the same as in the Champagne region of France, which is why the Pipers River specialty is sparkling wine. The first winery was established here in 1974, which was founded by Andrew Pirie under the name Pipers Brook Vineyard. You can join a wine tasting at Jansz Wines.
Coal River Valley
The Coal River Valley is home to small wine producers. Peter Althaus produces delicious cabernet and merlot under the name Stoney Vineyard. You can also join a wine tasting at Frogmore Creek in Cole River Valley or enjoy the great atmosphere at Pooley Wines in Pages Creek. Other wineries recommended by Tasmanians include Coal Valley Vineyard, Morningside Vineyard, and Third Child Vineyard.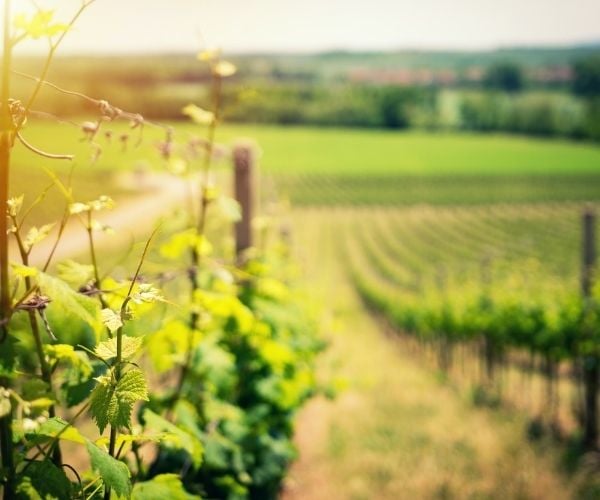 East coast of Tasmania
The grape-growing region on the east coast of Tasmania extends for nearly 200 kilometers from Bicheno to the Tasman Peninsula. One of the best Pinot Noirs can be found in the Freycinet Vineyard on the edge of Freycinet National Park and a half-hour drive from Wineglass Bay. The following wineries are recommended for wine tasting:
Spring Valley
Milton Vineyard (2017 Gewinner Award)
Gala Real Estate
Risks
Northwest Tasmania
Tasmania's newest wine-growing region is in the northwest, with a few winemakers including Barringwood, Lake Barrington Vineyard, and Ghost Rock. One of the newest producers in this field is Blue Penguin. This area is famous for Shiraz, as well as for its vineyard on the northwest coast overlooking Bass Strait.
Southern Tasmania
There are also several wineries in southern Tasmania, southwest of Hobart. Here are some of the best places to visit:
Panorama Vineyard in Glaziers Bay: This vineyard is famous for its different types of grapes.
Home Hill outside Huonville: This winery is best known for its Pinot Noir and its fine restaurant.
Hartzview offers panoramic views and produces both wine and liquor.
To the north of Hobart are the vineyards and winery of Derwent. Derwent's land has been family owned since 1913. At the time, primarily as a farm and after three generations, as a winery.
Brunei Island
Bruny Island is a 362 square kilometer island located off the southeast coast of Tasmania. It is famous for its delicious fresh oysters and white wallabies. This particular part of Tasmania also has the perfect climate for wine production.
The locals, Richard and Bernice are proudly the only vineyard owners on Bruny Island. Produces Chardonnay and Pinot Noir, the southernmost vineyards in Australia. Located in the town of Lunawanna, this 120-acre property also includes a restaurant and a 20th century farm. The restaurant serves some of the best local produce in Tasmania. Including Bruny Island olives, oysters and Tasmanian cheese board. Great place to visit if you are looking for a local gourmet experience.
Conquer the wine trails of Tasmania
For the ultimate wine tasting experience, explore Tasmania's wine trails. Along the way, meet friendly locals and enjoy the beautiful scenery. Taste sparkling wine, Pinot Gris, Chardonnay, Shiraz, Syrah, Riesling and many more.
Only five percent of Tasmanian wine is exported, which means that many high-quality wines can only be found here. This makes it a unique wine tasting experience.
Northwest Wine Trail
Discover the untamed wilderness of Tasmania along the Northwest Wine Trail. Enjoy fresh curries, fresh farm produce and friendly locals. Make sure to stop by Cradle Mountain National Park and take in the stunning views. And be sure to try the culinary experience "fenugreek for the dish".
Wine Trail in the Tamar Valley
Visit award-winning restaurants, sample cellar doors, and enjoy great views of the Tamar Valley Wine Trail. There are also plenty of charming towns to see and rich farmland to enjoy. This means that the Tamar Valley region has become a popular vacation destination for foodies and wine lovers. Each farm is a short drive from the next and offers gourmet experiences.
East Coast Wine Trail
Discover the beauty of white sandy beaches, national parks, and more along the East Coast Wine Trail. Savor fresh berries, award-winning cheese and incredibly fresh seafood. Meet the locals in coastal towns and venture into Freycinet National Park. Discover treasures along Great Eastern Drive, a haven for food and wine lovers.
Southern Wine Path
With the perfect blend of history, wine, and world-class food, the Southern Wine Trail is a must-do. Savor locally made soft goat cheese, smoked salmon, fresh apples and locally produced sparkling wine. It is the ultimate haven for travelers who want to experience the local way of life in Tasmania.
Which Tasmanian wine would you like to taste?
Andrew Morton is the founder of A Journey DownUnder. Journey Down creates customized, on-demand flights to Australia and New Zealand.
If you would like to be a guest blogger on luxury travel blog to raise your profile, please contact us.