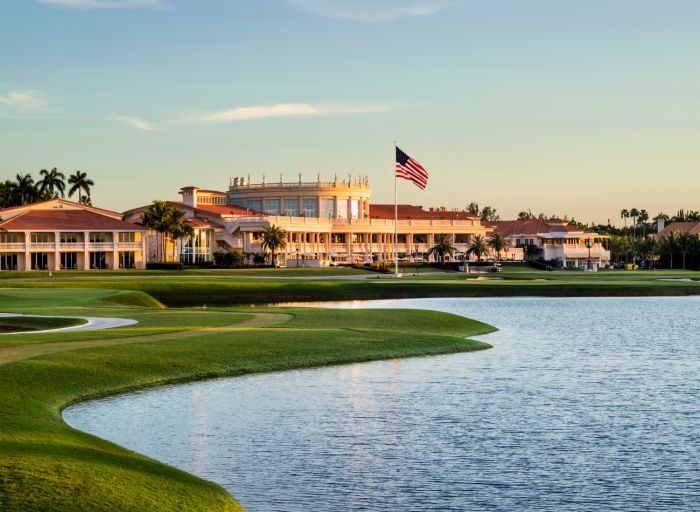 (Credit: Trump National Doral Miami)
Just eight miles from Miami International Airport, the Trump National Doral Miami pairs world-class golf courses with elegant surroundings. The resort features four courses, 643 rooms and suites, a 48,000-square-foot spa, four dining options, and 100,000 square feet of event space. Trump National Doral also offers a number of membership opportunities for those who want to experience one of the best private luxury golf resorts in South Florida.
Over the past several years, Trump National Doral Miami has undergone a $250 million transformation into an all-modern property, which has included reimagining public spaces and luxury accommodations. "We wanted to provide an unparalleled experience for our guests, members and meeting attendees," said General Manager Alison Delogatz. "At Trump National Doral Miami, we have an unwavering commitment to impeccable service and unparalleled luxury, which can be seen in every corner of the resort."
(Credit: Trump National Doral Miami)
This obligation begins upon the arrival of the guests. After entering through the resort's grand gates, guests are quickly moved into one of eight villas, each a tribute to a great golf legend. Theguestrooms rooms and suites are luxuriously appointed with gold elements throughout. Accommodations include 14 deluxe suites, 27 superior suites, 48 ​​spa suites and two presidential suites in which guests can enjoy an extraordinary stay. The 2,369-square-foot Presidential Suites are designed in the muted colors of the ocean. Each room has a stunning large marble-floored entry foyer, along with a dining room for eight spacious living rooms with sofa sleepers. Each suite has two bedrooms, each equipped with a full bathroom, dining room, kitchen, and a large balcony with great golf views.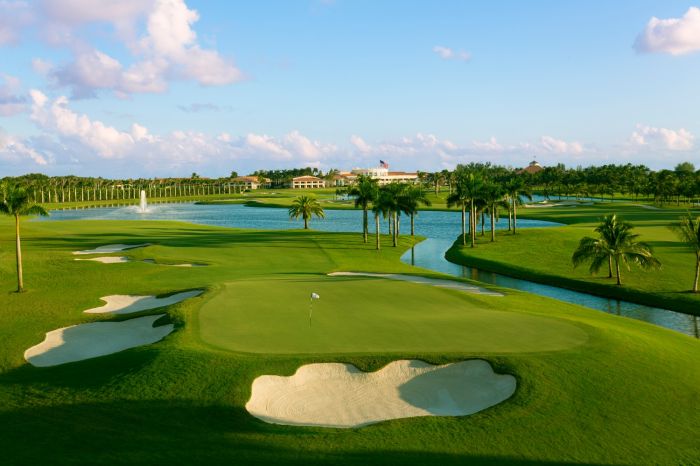 (Credit: Trump National Doral Miami)
Having hosted prestigious PGA TOUR events for 55 years, the resort's four championship tournaments include The Blue Monster, The Red Tiger, The Golden Palm and The Silver Fox. Among the resort's most challenging golf courses is the Rick Smith Performance Golf Center and state-of-the-art LED practice facility. To score well with a really cool 18 hole.
"Golf is at the core of the resort's DNA," said Carrie Ruiz, general manager of golf. "Whether you're a seasoned professional or an aspiring beginner, you can follow in the footsteps of some of the greatest golf legends the world has ever seen."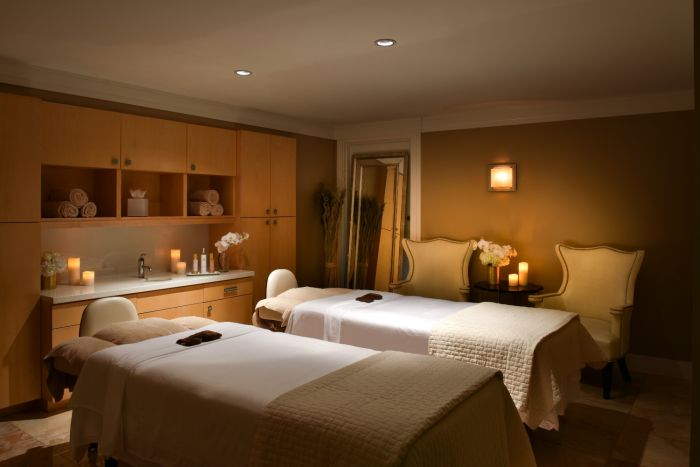 (Credit: Trump National Doral Miami)
For health-conscious guests as well as those who need a little relaxation after a day on the greens, Trump Wellness combines spa, nutrition and fitness. The 48,000-square-foot Trump Spa is open to the public, members, and resort guests, and provides an all-day refreshing getaway with full services. From an aromatherapy intent massage to a 24-karat Ultimate Gold facial to Diamond White Brightening and a plethora of options, The Trump Spa combines the healing properties of nature, results-driven technology, and the curated experiences of personal spa trips. It features his changing rooms and complete amenities, along with the salon that provides complete hair care, nail care, waxing and beauty services.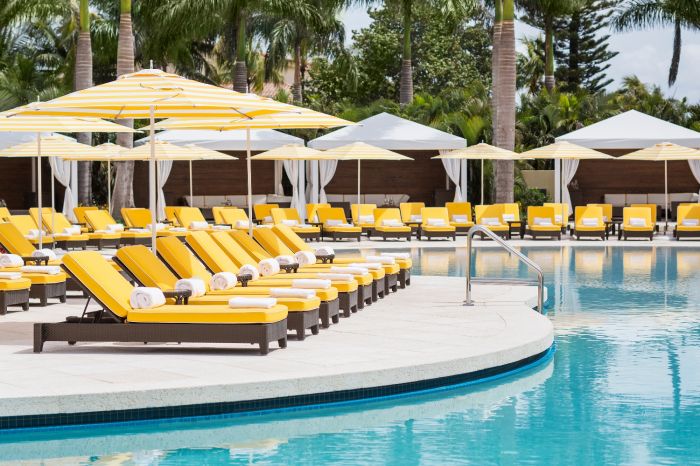 (Credit: Trump National Doral Miami)
The main resort building houses three of four dining concepts: ChampionsBar & Grill; Palm Grill Café Market. and BLT Prime, which returns this winter. Featuring a varied menu, Champions Bar & Grill serves casual comfort food in a club-style setting or outside on the patio under oversized, brightly colored umbrellas. BLT Prime, which reopens in mid-December, offers sophisticated cuisine with an emphasis on steaks and a large selection of wines. Marketplace Café is a great place for on-the-go dining with French-style pastries, breakfast sandwiches, made-to-order smoothies, gelato and more.
Palm Grill, a poolside restaurant and bar, is the fourth dining concept, located alongside the Royal Palm Pool, an oasis with 18 cabanas and a 125-foot waterslide. Other unique amenities at the resort include lighted Har-Tru tennis courts, the Trump® Kids and Trump® Pets program, as well as a 24-hour fitness center with daily group fitness classes. And for those who want to dip their toes into the Atlantic, there's free beach access, towels, an umbrella, and two deck chairs.