LUXURY TRAVEL
Greystone Hotel, an adults-only haven in South Beach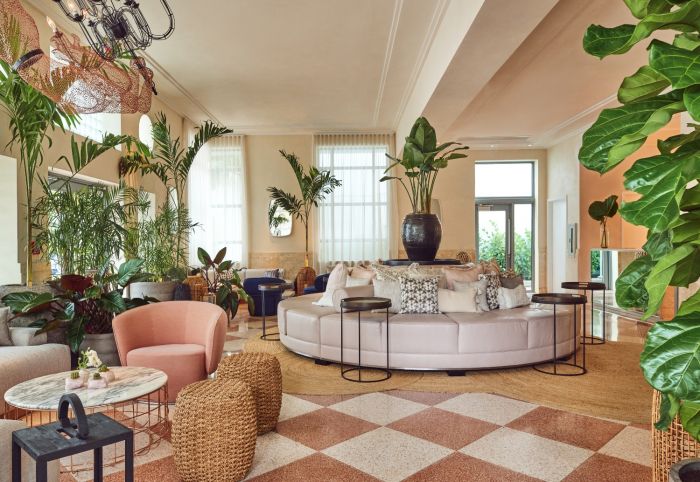 (credit: Greystone Hotel)
Opened in September 2021, Greystone Hotel offers a 91-room hotel designed with the ultimate in luxury and beachfront sophistication. Two blocks from the beach and right up the road from famous Lincoln Road, the hotel blends art and design with exceptional personal service. Located in the historic Collins Park neighborhood, the Greystone Hotel features 91 rooms and suites that provide a coordinated atmosphere focused on wood elements and light colours.
Leading the interior design, Bowenholly created an expression of Miami Beach's past, present, and future in order to "create something elegant and comfortable that evokes the dynamic layers of Miami Beach," noted Holly Mall, founder and CEO of Bowenholly. In a blend of white and brown, it blends an elegant array of elements that together capture the essence of the chic Miami lifestyle, with its interior design reflecting the facade's iconic Art Deco facade with a sense of sophistication.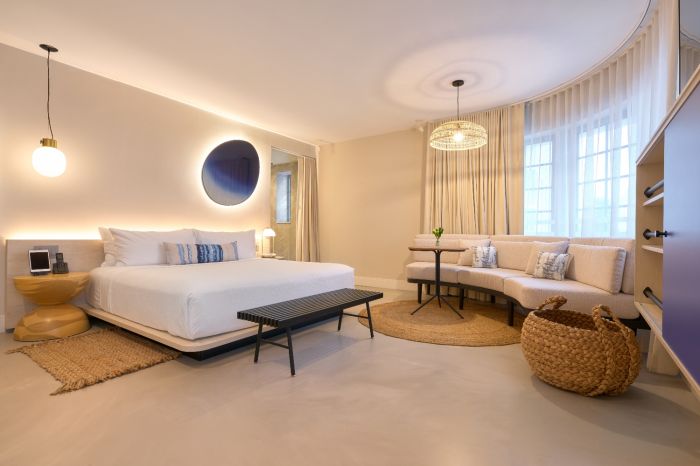 (credit: Greystone Hotel)
Among the rooms and suites, their most luxurious choice is the Roof Terrace Suite, which offers 425 square feet of indoor and outdoor accommodation. Inside a plush pillow top mattress with a lightweight summer quilt, take guests' worries away with Malin + Goetz Botanicals bath amenities and a cozy reading nook. What distinguishes it most is its spiral staircase that leads to a private rooftop terrace on the fifth floor with Jacuzzi and outdoor shower. Guests can also sit on chairs and sofas for true outdoor relaxation.
Originally built in 1939, the boutique hotel is one of architect Henry Hohauser's distinctive contributions to the area and welcomes guests to the bright corner foyer that is off the street scene by day and transforms into a vibrant spectacle at night. Just off the lobby, the property's colorful and shaded courtyard is home to the hotel's café, Kobo, with flavor-driven sandwiches that evoke bright, health-oriented Miami fare.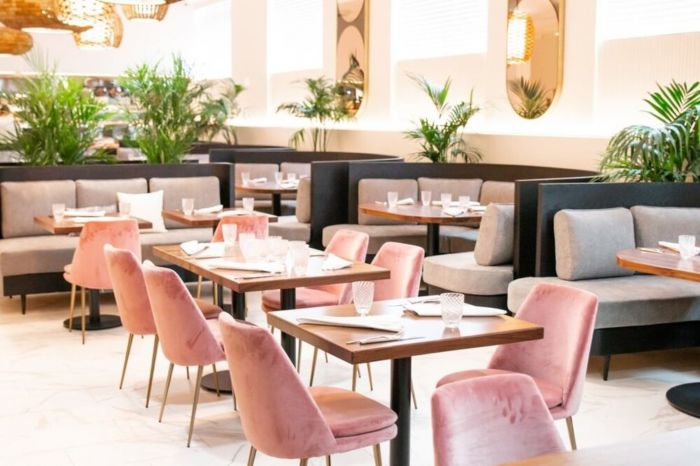 (credit: Greystone Hotel)
The property's signature restaurant, Sérêvène, serves a menu featuring Japanese ingredients and French techniques such as Poularde Teriyaki and Bison and Black Truffle. The concept celebrates the freshest, locally sourced ingredients whenever possible along with an innovative blend and top-notch wine program to complement Executive Chef Pawan Beniciti's award-winning menu. Adjacent to the Sérêvène, The Graystone Bar, crystal licks with warm piano tones in the afternoon, evening or later at night, and the rotating DJ lounge comes alive.
Guests staying at the hotel will have access to a vibrant rooftop pool area, a haven for entertainment, refreshments and relaxation, beach access, day tickets to a local off-site gym and more.