EUROPE
How to buy train tickets for Europe (at the best price)
In the not too distant past, the only way to buy train tickets to Europe was through an expensive travel agent or at the train station ticket window. These days, most of Europe's national railways offer online booking, and there are a few third-party booking sites that make buying tickets quick and easy – but there are still some problems here and there.
In this guide, we'll tell you everything you need to know about buying European train tickets – both online and at the train station.
If you are looking for information about train tickets, check out our website A guide to European railways.
---
The two main types of train tickets in Europe
Before we get into buying tickets, we need to talk about the two general methods of pricing train tickets in Europe. This should help you better understand how to calculate train ticket prices:
Fixed-price train tickets
This is the most direct way to price train tickets. In short, the price depends only on the flight distance. The price never changes.
Almost every local and regional train uses fixed-price tickets – so there are no discounts for buying early. Just get to the station a little early and buy your ticket there. It's that easy.
In addition to, All Local trains within Belgium, Luxembourg, the Netherlands and Switzerland operate on the same fixed-price ticket system – thus, there is no reason to book in advance. All you have to do is come to the station, buy your ticket, and catch the train.
Variable fare train tickets
Most people who visit Europe end up traveling between major cities and these routes are almost always connected by high speed trains.
Most high speed trains and long/medium distance trains use variable ticket prices. This means that the price is determined by the popularity of the route, the distance traveled and the time of booking the ticket.
The biggest factor affecting ticket price is how early you book your train ticket – early booking = cheaper tickets. The difference between booking one month in advance and the day itself can be staggering in some cases.
For example, a train ticket between Paris and Amsterdam starts around 35 euros, but can go over 120 euros if booked at the last minute.
Note for railway pass users
Variable fare tickets (eg high speed trains and long/medium distance routes) often require reservations. Therefore, if you are traveling with Railpass, you will need to pay an additional amount for your reservation (you can do this online or at the train station). However, Austria, Denmark, Germany, the United Kingdom, and most Eastern European countries do not require reservations on their trains (but you can still book one if you want a guaranteed seat).
---
Where to buy train tickets in Europe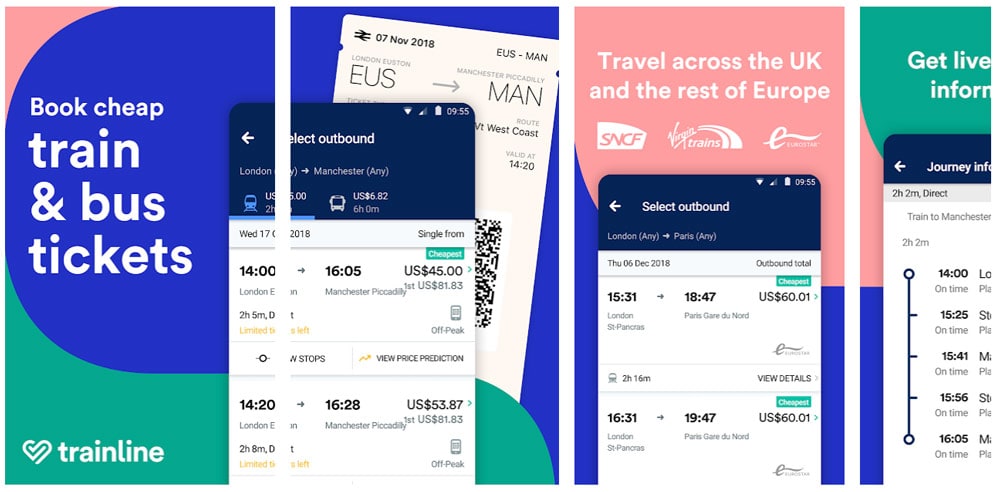 There are multiple ways to buy your train tickets and it has actually become very easy over the past few years.
Buying train tickets through third-party retailers (my preferred method)
In most cases, the best way to purchase European train tickets is through a third-party booking website such as Omio or Trainline.
These services are more user-friendly than booking directly through each country's national railway service. Yes, they charge €2-3 service fee but they don't mark up the actual tickets – it's well worth the nominal extra fee in my opinion.
Note: Both Trainline and Omio sell e-tickets that you can download on their smartphone app or they will email you digital tickets that the train conductor can scan from your phone (ie you don't need to print them). If electronic tickets are not available, you can collect tickets at the station.
train line
Trainline is a train ticket booking engine that sells Basically rail service in every country and it also makes buying tickets simple (for example, you can use your credit card, you don't have to worry about weird technical issues, etc.). Visit Trainline
ume
Omio is another great train booking engine that lets you book tickets from rail service in almost every country. They make the booking process very easy to use (eg you can use your credit card, you don't have to worry about weird technical issues, etc) and I love their smartphone app. Visit Omio
Buy tickets from European National Rail Service websites
Every country in Europe has its own rail service, and most of them allow you to buy tickets online (some Eastern European countries are still behind).
However, many of these websites are riddled with errors, don't always accept foreign credit cards, have weird translation issues, and can be very confusing.
This is usually the cheapest way to buy train tickets because you can take advantage of current promotions and discounts – so you pay the same price as Europeans (although Omio and Trainline have the same prices).
In theory, all you have to do is buy the ticket via the website and then collect the tickets at the train station. You will often be required to use the same credit card you used to purchase the ticket in order to receive your tickets. You will also need a chip card if you want to collect your ticket from a machine. If you have a standard "pass" card, you will have to go to the service desk.
Most train services now use electronic tickets that can be sent to your smartphone or emailed (so you don't have to print tickets anymore).
The best National Rail Service websites are:
Buy train tickets at the station
You always have the option to buy tickets at the station. Don't expect the person at the desk to speak English, but they may. However, you can usually just type in where you want to go and the time you want to leave and they will sell you the ticket.
The main problem with buying train tickets at the station is the long lines at customer service windows – especially at crowded train stations. Avoid the line by going during off-peak hours.
You can also use the ticket machines located in every European train station. Most only accept US credit cards if you have a smart card and PIN, but you can sometimes use cash (if it's accepted).
---
Should you buy train tickets early? If so, how early is it?
As mentioned earlier, to get the best price for tickets, it is advisable to book at least a month in advance. Most national rail services start selling train tickets 60-90 days before the departure date.
Eurostar tickets are on sale 180 days in advance, and you should grab those tickets ASAP. For example, a Eurostar ticket purchased 3-4 months in advance will cost about $70, and a ticket purchased on the day of departure can cost $300.
---
More Tips for Traveling in Europe by Train
Here are some in-depth articles on traveling to Europe by train: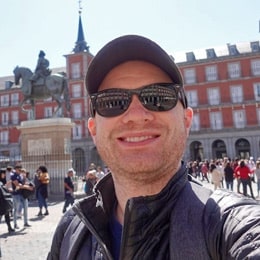 no funny business
The Savvy Backpacker is powered by readers. This means that when you buy a product/services through the links on the site, I may get an affiliate commission – it doesn't cost you anything extra and helps support the site.
Thanks for reading! – mosques
Questions? Learn more about our strict advertising policy and how to support us.