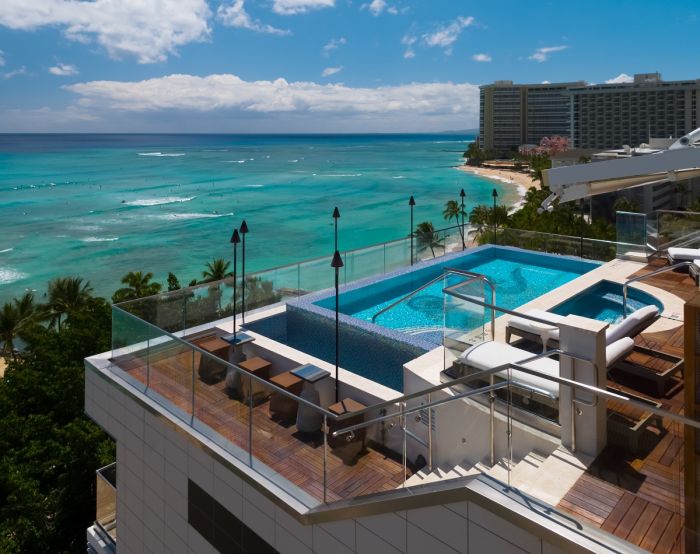 Nothing sets the new year in style like spending the night in one of the most popular penthouses in the world. Whether you're into the party or in the mood for a laid-back vacation, the penthouse is the perfect way to welcome 2022.
From New York City to Monaco, here is our exclusive list of the best penthouses to celebrate the New Year.
ESPACIO The Jewel of Waikiki – Honolulu, HI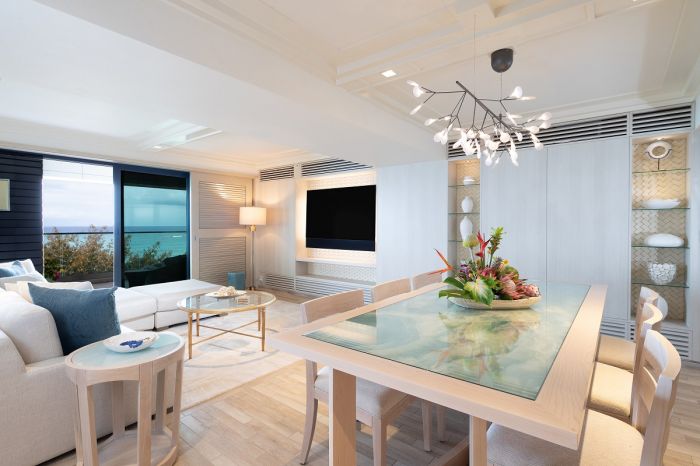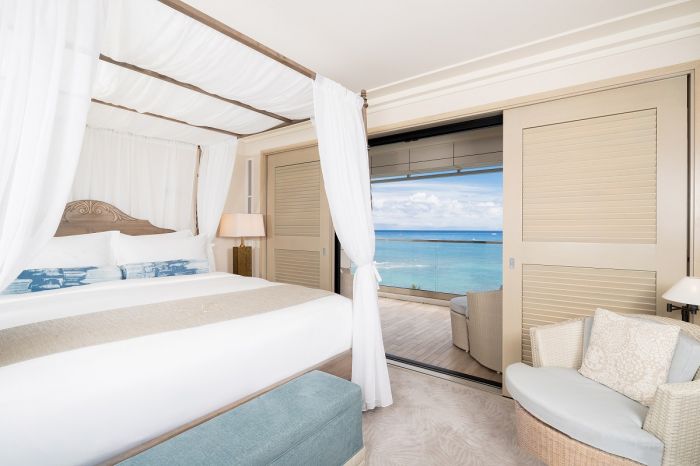 Courtesy Aqua Aston Hospitality
One of the most sought-after suites in Hawaii, the ESPACIO Ocean View Penthouse Suite offers an extraordinary guest experience, offering world-class amenities and unparalleled panoramic views of where ocean and sky meet. Those who book for New Year's Eve will get the best seat in the house to enjoy Waikiki's annual fireworks display.
The suite occupies its own full floor and is complete with private elevator entrance, ample living space, two separate bedrooms, work hall, three and a half bathrooms with TOTO wash units, fully equipped chef's kitchen with Thermador and Miele appliances, dry sauna and spacious private balcony with Jacuzzi and daybed.
Other free services include daily continental breakfast, butler and concierge, complimentary premium car rental (subject to availability), deluxe round-trip airport shuttle, two bottles of wine, a wine card ($50 one-time credit), and complimentary in-suite contactless shopping by Neiman Marcus, Admission to (2) at Bishop Museum, Admission to (2) Honolulu Museum of Art, and preferred spa pricing.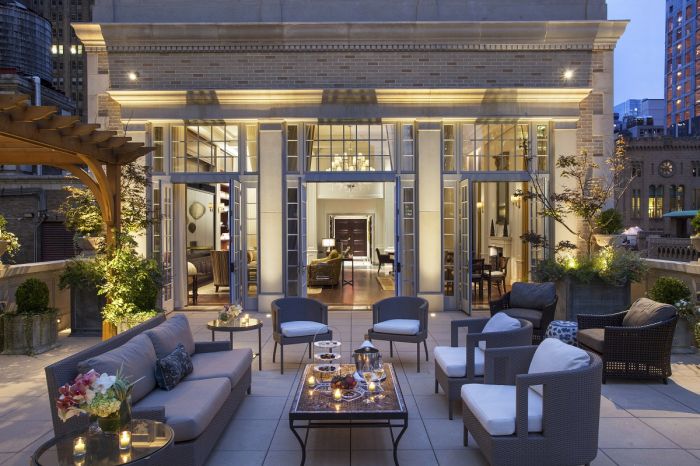 Courtesy of InterContinental New York Barclay
InterContinental New York Barclay – New York, New York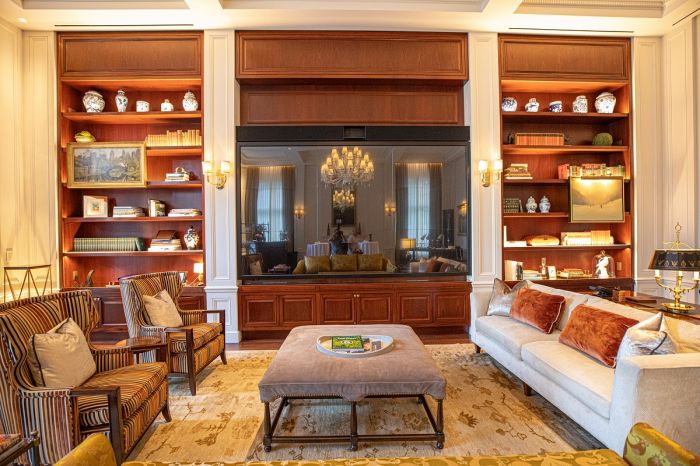 Courtesy of InterContinental New York Barclay
Soaring above the Manhattan skyline, guests will find the sumptuous Harold S Vanderbilt Penthouse. Spread over an impressive 2,700 square feet, this suite offers guests ample living space, a kitchen, a personal gym, and multiple rooms. Outside, guests will find their own private 1,300-square-foot outdoor balcony, with great skyline views and plenty of room to spread out. This holiday season, the hotel is offering a great in-suite NYE package, where guests can enjoy:
The Herald in 2022 at the Harold S. Vanderbilt Penthouse
Long Weekend Stay at Harold S. Vanderbilt Penthouse Suite Dec 30 – Jan 2
Arrive in style Helicopter transfer from the airport via Blade to the city From/to the airport with car service to and from the hotel
The outdoor porch is equipped with deluxe heaters and blankets for the outdoor live ball broadcast and all the countdown fixtures
Jazzy brunch for up to four (4) guests in a New Years Day suite with Jazz Trio Entertainment
Private Candle Making Classes With New Year's Day at Thompson Ferrier, guests can take home the candles they make
2,022,000 IHG ​​Rewards
The package is available from $100,000.00 for three (3) nights. Custom improvements available.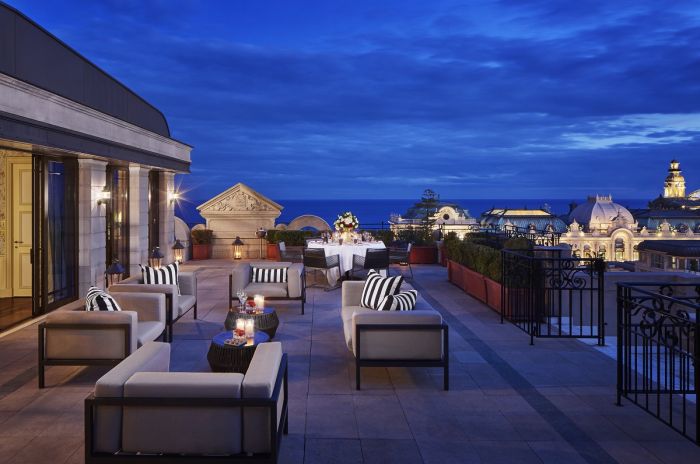 Courtesy of Hotel Metropole
Hotel Metropole Monte Carlo – Monaco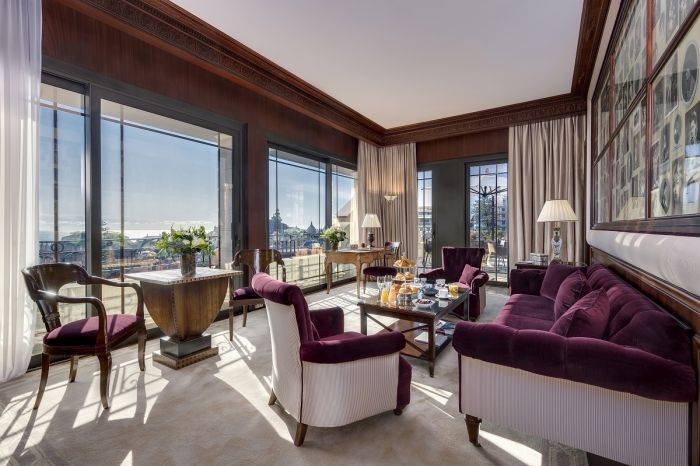 Courtesy of Hotel Metropole
Book your entire top floor penthouse this year at Metropole Monte-Carlo for a luxurious New Year's Eve fit for royalty. Spanning nearly 4,300 square feet (four times the average New York City apartment), the loft collection is priced at about $55,500 a night and includes seven stunning suites, each with a unique atmosphere designed by famed French designer Jacques Garcia.
The experience also allows the entire group to connect in 2022 with exclusive services such as private in-suite check-in, personal butler, unpacking/repacking services, pillow menu and helicopter transfers. The New Year's Eve celebration culminated with a midnight fireworks display with stunning views of the Mediterranean Sea from the leafy outdoor terrace of the Carré d'Or Suite.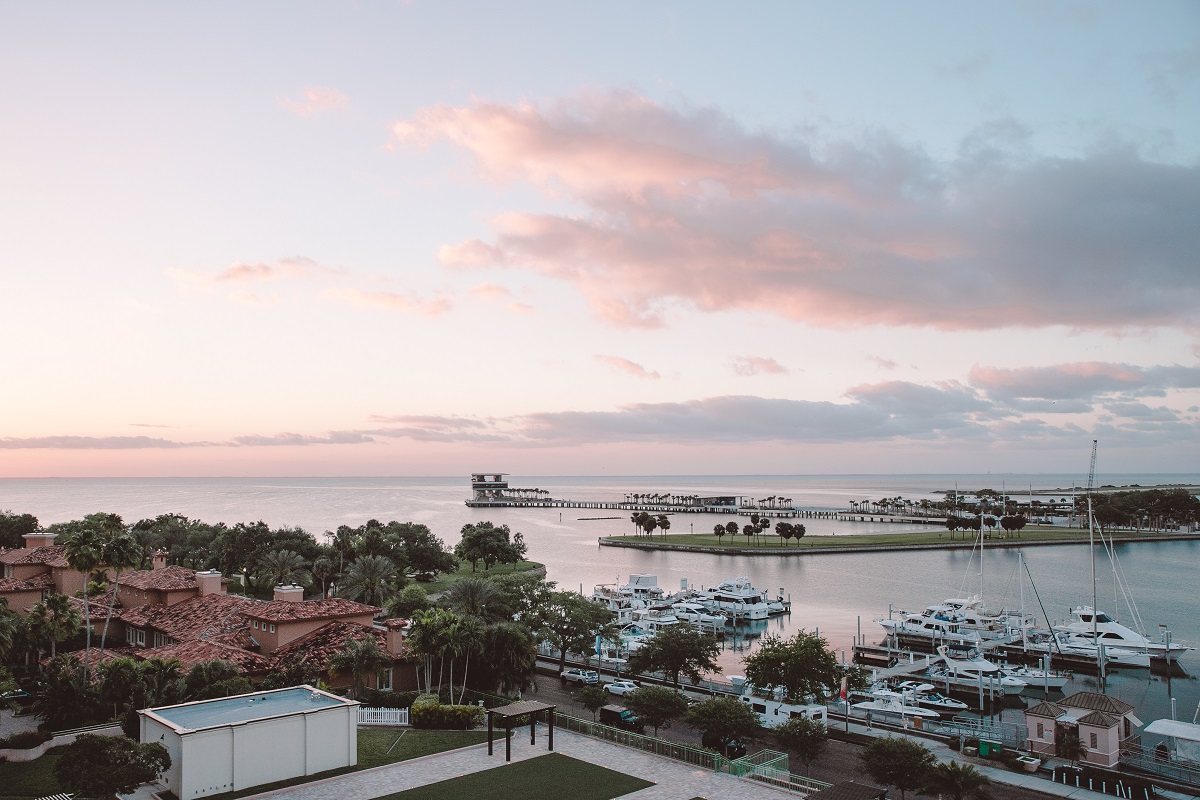 Courtesy of The Vinoy
The Vinoy Renaissance St. Petersburg Resort & Golf Club – Saint Petersburg, Florida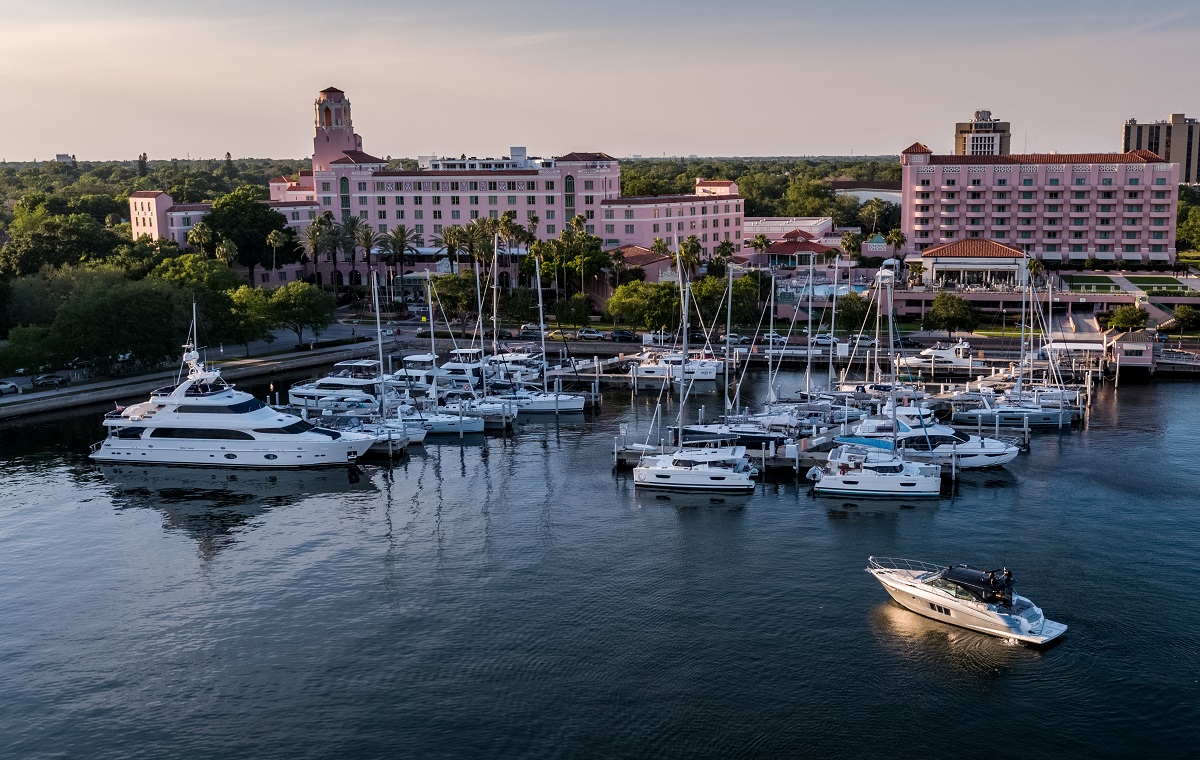 Courtesy of The Vinoy
This year, guests can honor the history of The Vinoy Renaissance St.
The 1,420-square-foot suite features separate living and dining areas, a stylish bedroom with master bathroom, an Instagram-worthy wet bar, and a spacious balcony overlooking Tampa Bay—perfect for roasting 2022 without leaving your suite.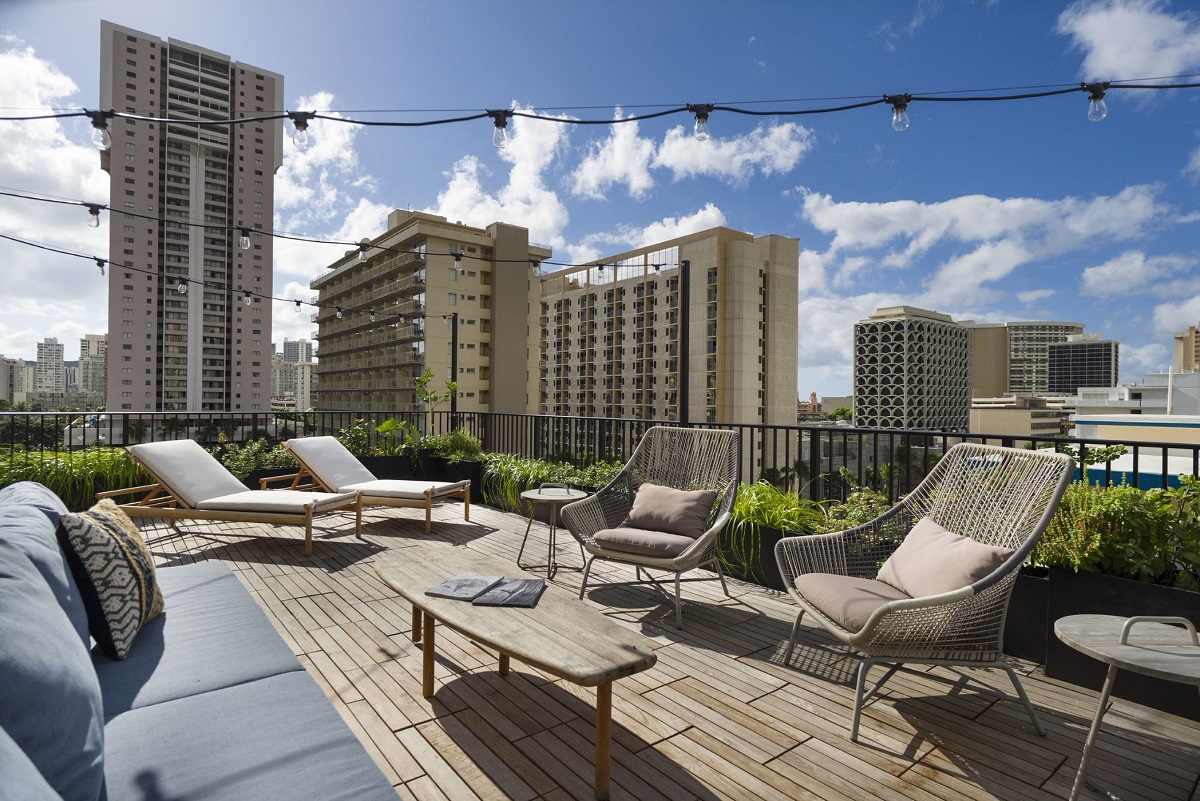 Courtesy of Surfjack Hotel & Swim Club
The Surfjack Hotel & Swim Club – Honolulu, HI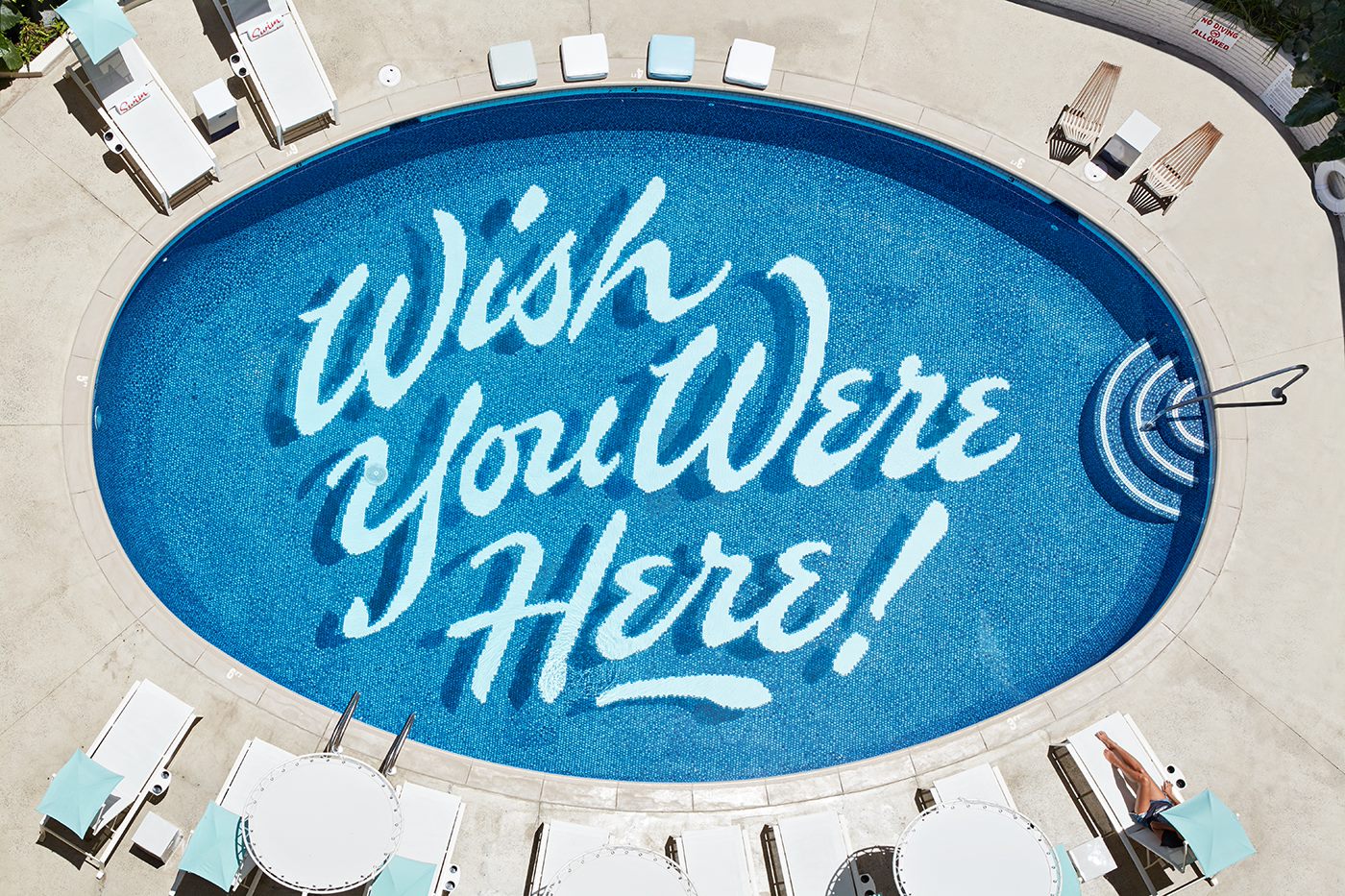 Courtesy of Surfjack Hotel & Swim Club
Surfjack Hotel & Swim Club is known for its Old Hawaiian vibes for its mid-century modern décor. This year, they took it to a new level with the launch of their new penthouse suite in association with a popular online marketplace, Society6.
Designed by local Oahu-based artists, Derive Collective and Cheyenne Kanani, the Society6 Penthouse Suite is completely chargeable! The collection features artistic prints, signature pillows, beach towels, pouches, outdoor furniture, blankets, and more designs by Hawaii-based artists and those inspired by the tropical aesthetic of the islands. They can go home as long as they buy it with their Surfjack set.
To celebrate, the one-bedroom suite boasts a large balcony overlooking Honolulu and guests are talented string lights for self-decorating and New Year's ambiance!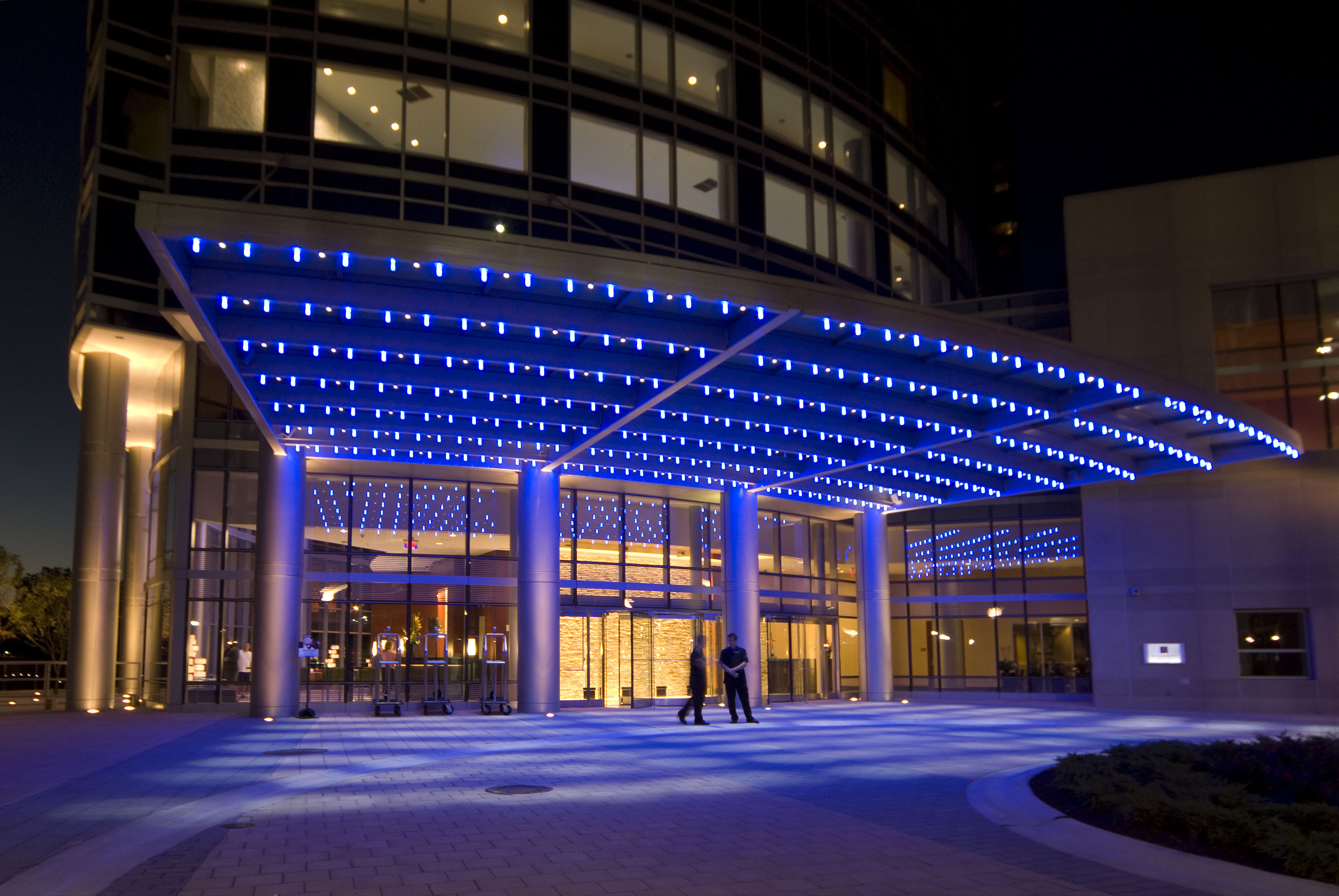 JW Marriott Grand Rapids – Grand Rapids, Michigan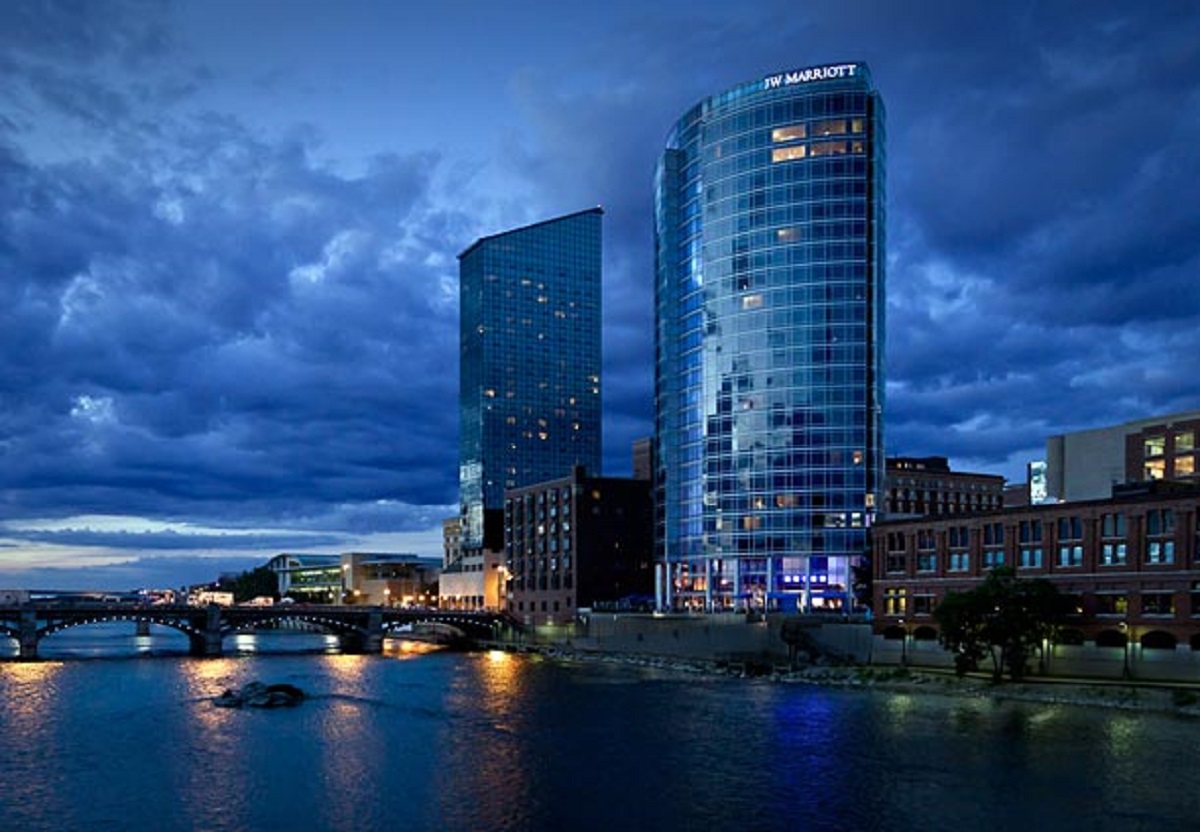 Courtesy of Surfjack Hotel & Swimming Club
Those looking to celebrate the end of 2021 with a blend of Midwestern charm and luxury can book the JW Marriott Grand Rapids Executive Suite, which features a king bed, marble bathroom, sitting and living area, sweeping Grand River and skyline views, and even access to the helipad at the JW Marriott Grand Rapids are for those who prefer a large or discreet entry.
The suite also gives guests access to the JW Marriott Grand Rapids Executive Lounge with complimentary food and non-alcoholic beverages. Guests looking for a little more action without leaving the hotel can purchase Ballroom Bash tickets for a night full of music, dancing, and snacks on New Year's Eve.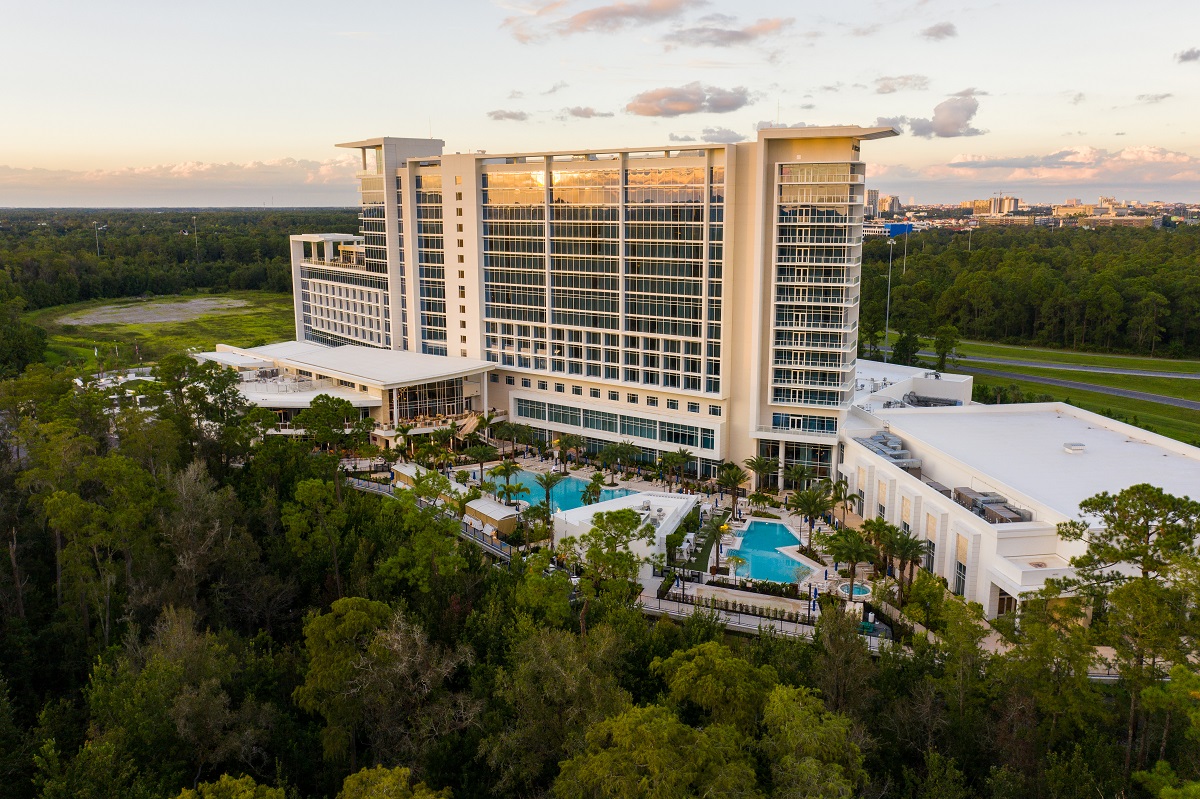 Courtesy of Marriott Hotels & Resorts
JW Marriott Orlando Bonnet Creek Resort & Spa – Orlando, Florida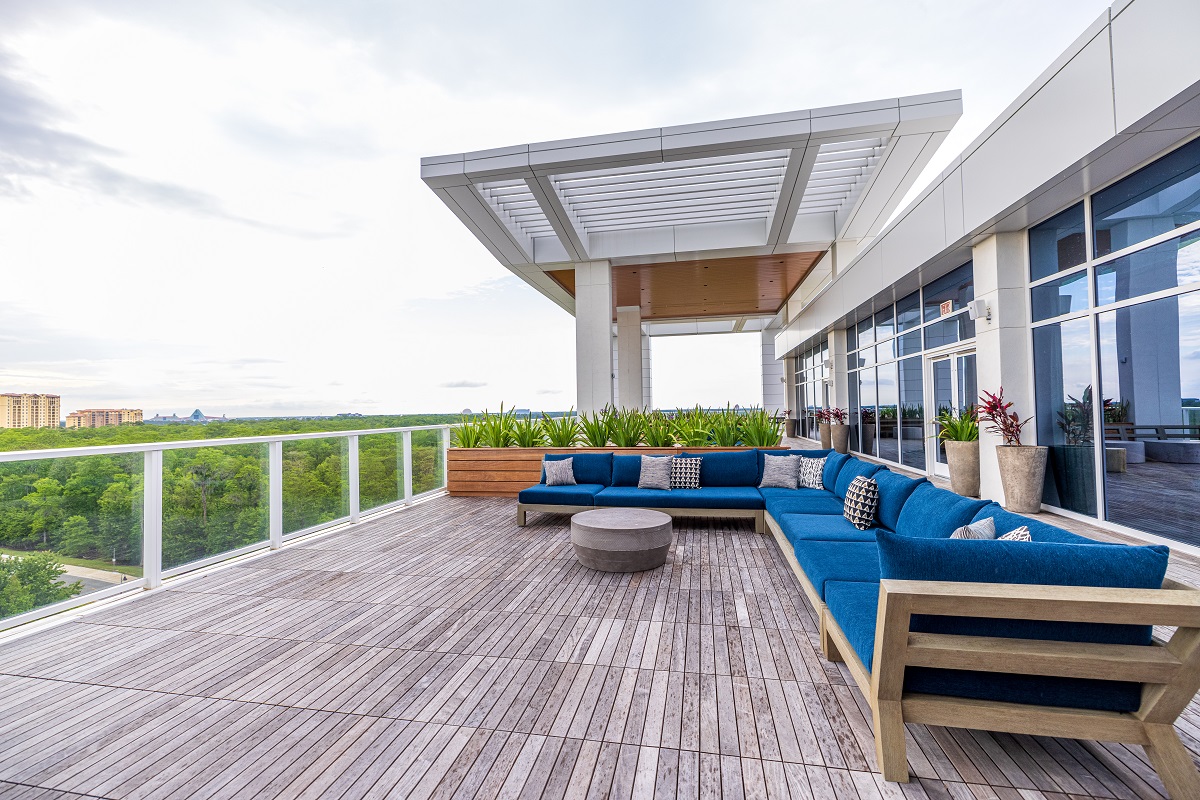 Courtesy of Marriott Hotels & Resorts
Travelers looking for the best view of Orlando's New Year's Eve fireworks can book the 2,025-square-foot luxury suite at JW Marriott Orlando Bonnet Creek Resort & Spa.
The modern one-bedroom, 1.5-bath upstairs suite, complete with floor-to-ceiling windows, separate dining room and balcony with lounge furniture, offers guests a front-row seat to watch the fireworks at Disney World and around town.
Guests who want to step out of the suite at NYE can attend the resort's Asian-inspired rooftop Bonenkai celebration with live music and a midnight champagne toast, and take advantage of the 10,000-square-foot spa on New Year's Day for some R&D activity.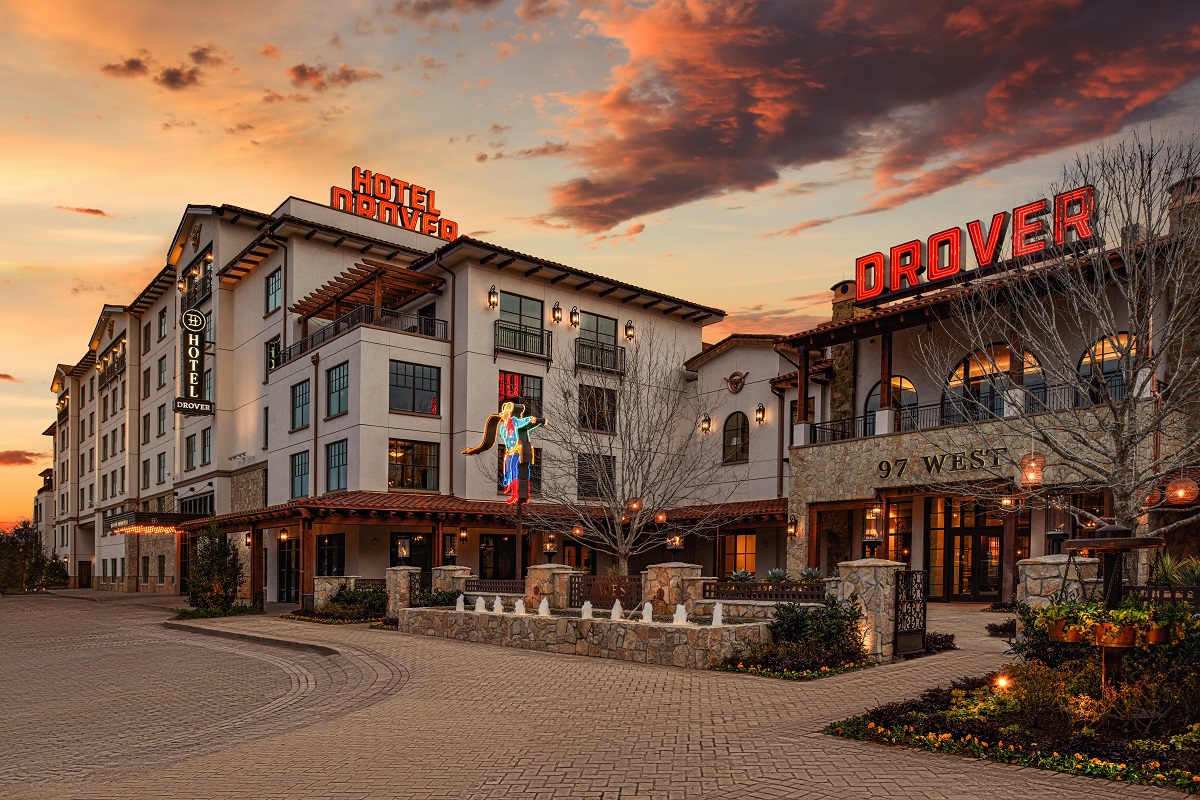 The Drover Hotel – Fort Worth, Texas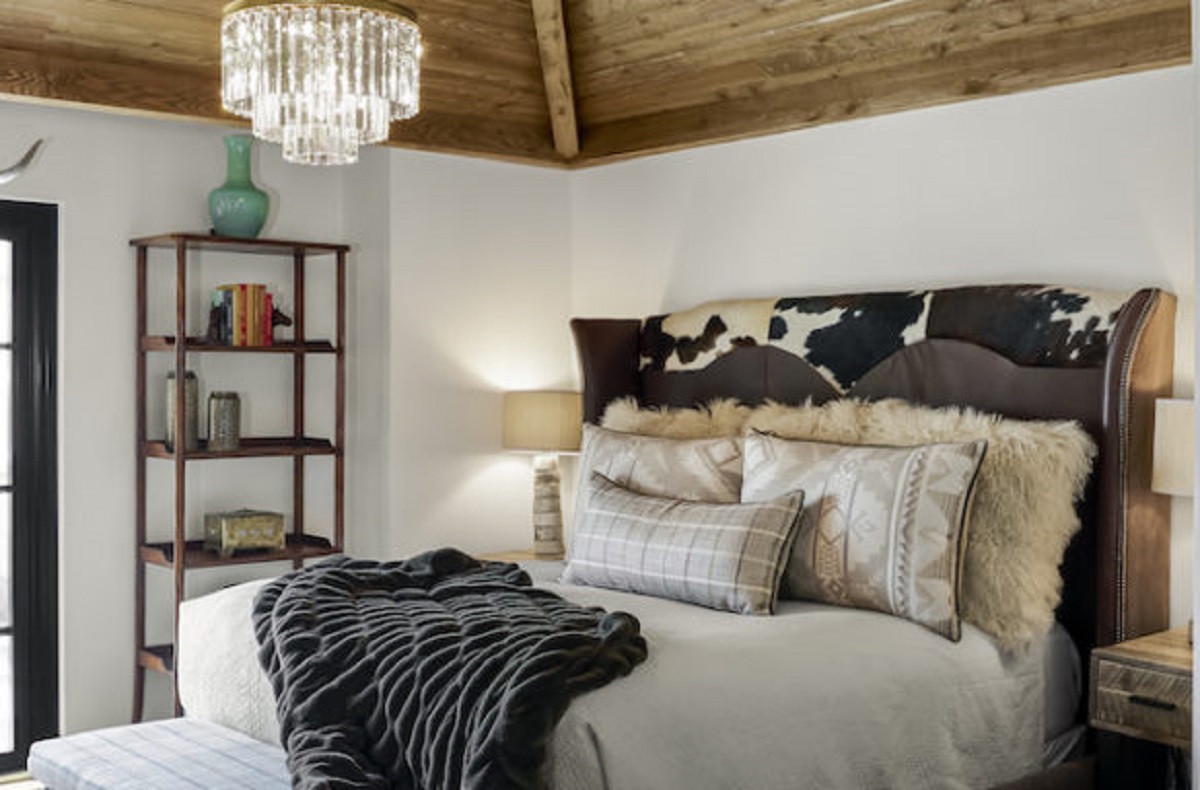 Drover Hotel, the new Western-inspired Autograph Collection hotel in Fort Worth's historic Stockyards, features an elegant presidential suite for those looking to dial in cowboy style in the new year.
The spacious suite features a luxurious bedroom with a king-size bed, separate dining and living room, remote work area, a fun bathtub with handcrafted Los Poblanos bath products, and two romantic terraces with indoor/outdoor fireplace to relax in the mild Texas winter weather.
The elegant suite, which also includes handcrafted leather items from King Ranch and furniture from Rios, both locally made in the Stockyards, is a great starting point for guests wanting to visit the city on New Year's, as it is within walking distance of all of the Stockyards Hot, like Billy Bob's Texas, is the biggest honky tonk in the world.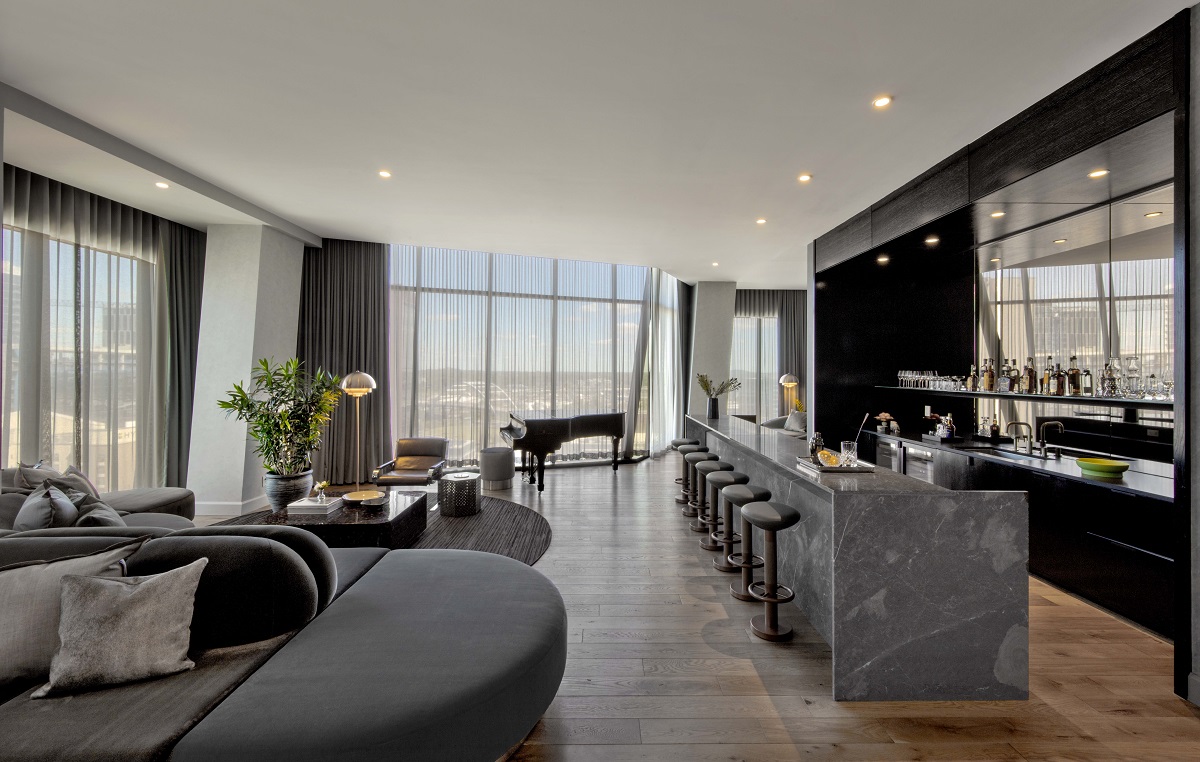 Courtesy of Joseph
The Joseph, a Luxury Collection Hotel, Nashville – Nashville, TN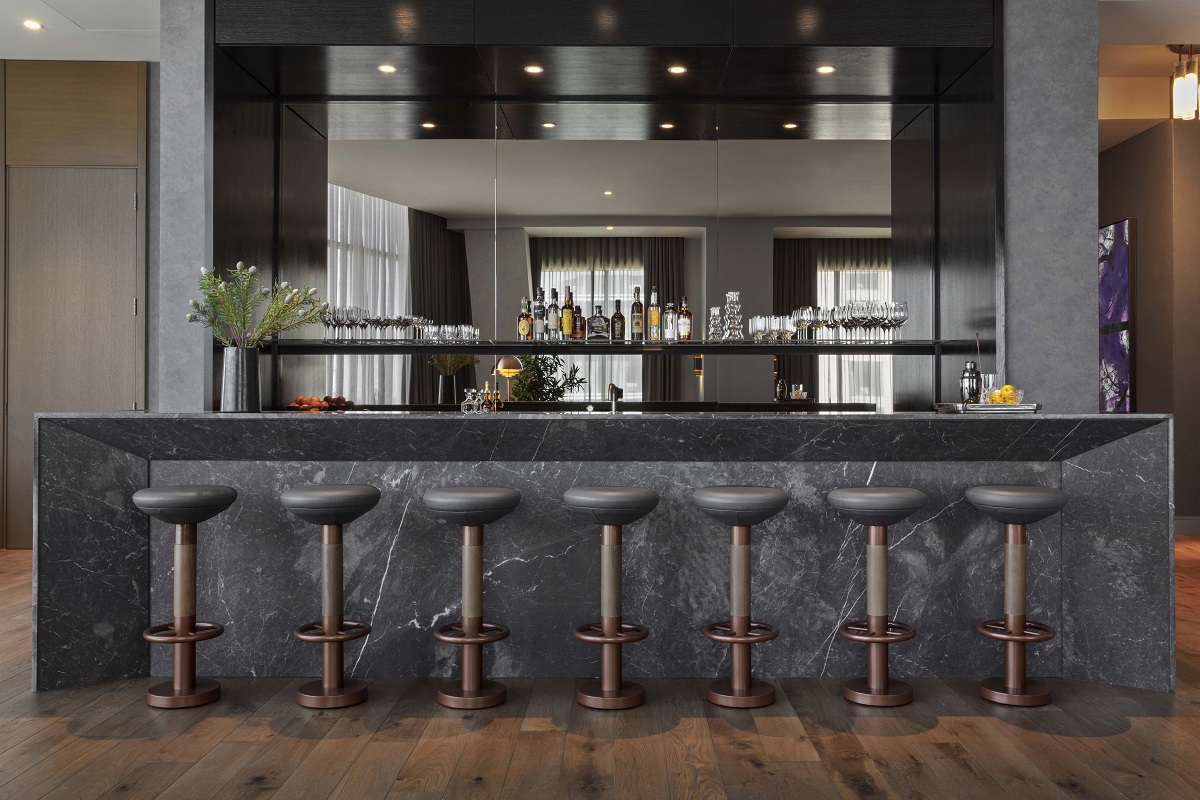 Courtesy of Joseph
21 floors above downtown Nashville and ideal for entertaining, the 2,175-square-foot Presidential Suite at The Joseph Nashville is rich in detail and originally executed and evocative amenities. From stunning Italian marble to panoramic glass windows that showcase a beautiful view of Nashville, the inviting design of the hotel's Presidential Suite is an inviting retreat and the perfect party setting for New Year's Eve.
While staying in this lavish suite, guests can also dial in style in 2022 at the hotel's signature dining outlets, Yulan, fine Italian food, and their luxurious rooftop denim bar. Yolan will host two sessions of exquisite food and wine, Vigilia di Capodanno, where guests will travel through multiple courses of authentic Italian dishes.
The next day, diners can also sample the first meal of the year with a New Year's Day brunch, complete with favorites like Lemon Ricotta Pancakes. For an upscale rooftop experience on New Year's Eve, the hotel brings its dark blue hue in denim. Featuring expertly crafted cocktails starring La Luna mezcal, Gran Dovejo tequila, and Gustoso rum, this lively venue savors relaxed luxury with skyline views, a festive atmosphere and a soundtrack curated by guest DJ Feelz.