LUXURY TRAVEL
Post COVID adventures with Grasshopper in Southeast Asia
As Southeast Asian countries begin to open their borders to vaccinated travelers, now is the time to plan your post-COVID adventure. Enjoy all that Southeast Asia has to offer without the crowds, and it's a true once-in-a-lifetime opportunity to explore this charming and exciting region. With our passion for travel that "goes gently" and reduces environmental impact, there's no better way to explore than on two wheels. Our friends at Grasshopper Adventures are the leading cycling tour company in Southeast Asia and they have something for everyone. From single-day tours to multi-day adventures, we've joined a number of their two-wheeled adventures over the years and have loved every single one of them, read on for why Cambodia, Thailand, Laos and Vietnam are all on your radar for your next trip to the region.
Cambodia
Currently open for vaccinated travelers without quarantine, just a quick test on arrival and then you can explore it for free*
Cambodia is one of Southeast Asia's hidden gems, where locals greet visitors with real enthusiasm, infectious smiles and a good sense of humour. While the main hub of Phnom Penh and the ancient wonders of Angkor Wat are definitely worth a visit, much of Cambodia's untapped charm lies beyond the throngs of tourists at the colorful Krati Market, the elusive Irrawaddy dolphins in the Mekong, or the ethereal mountain temple in Preah Vihear.
An astonishing vaccination program saw more than 80% of the population fully vaccinated which, along with other measures, controlled outbreaks of epidemics. Locals are excited to see visitors flock to the country once again, and travelers eager for adventure after a fairly stable year will love discovering the Kingdom of Wonders. Cambodia bike, hike, and kayak are a great way to do it, with a varied trail that reaches into the heart and soul of this resilient nation.
Thailand
Now also open to travelers who have been vaccinated via the Thai "sandbox" scheme that allows access only to certain locations such as Phuket but you must stay in an approved hotel and take tests on Day 1 and Day 7*
There is a reason why Thailand has become a popular destination for travelers over the years. The country combines stunning examples of natural beauty, rich culture and world-famous cuisine. One of the country's natural attractions is the Paradise Islands, where limestone karst rises above the turquoise sea and white sandy beaches give way to untamed jungle.
After a successful vaccination program, Thailand is now welcoming back the first intrepid tourists to enjoy natural wonders and sacred structures in their unique and serene state. A good example of this is Phraya Nakhon, a cave in the magnificent Sam Roi Yot National Park where there is a shrine under a pillar of light, providing an enchanting photo opportunity. A relaxing trip from Bangkok to Phuket is a great way to mitigate the awkward travel, with stunning views and fun time at the beach.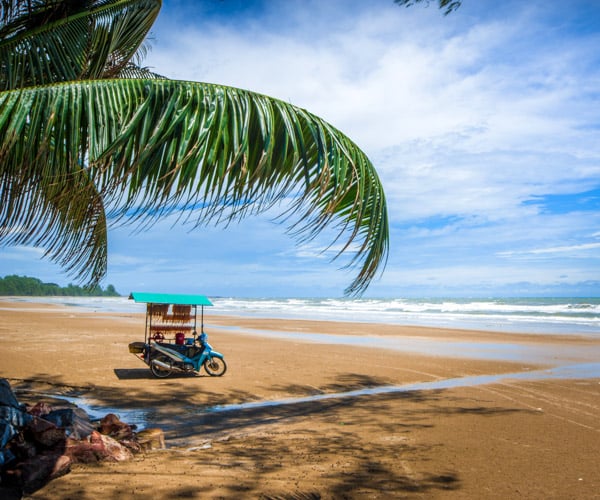 Vietnam
It is still not open to international tourism but hopes to do so in the near future having recently opened for domestic tourism*
The best way to describe "Vibrant" Vietnam is. From the diverse scenery and bustling markets to the welcoming locals and its fair share of ancient sites and strong history, Vietnam really has it all. There are coastal towns with crystalline waters, hill country covered in coffee plantations, ruins of the mighty Champa kingdom, fish markets and farming communities, and even an impressive art scene in Vietnam's vibrant cities.
In line with neighboring countries, Vietnam tentatively plans to open early next year. Exploring by e-bike is ideal in Vietnam, as it allows visitors to cover the ground along undulating terrain and offer assistance to those who might be nervous to get pedaling again after a period of rest. The Vietnam e-bike tour offers such an experience, with plenty of opportunities for cultural immersion too.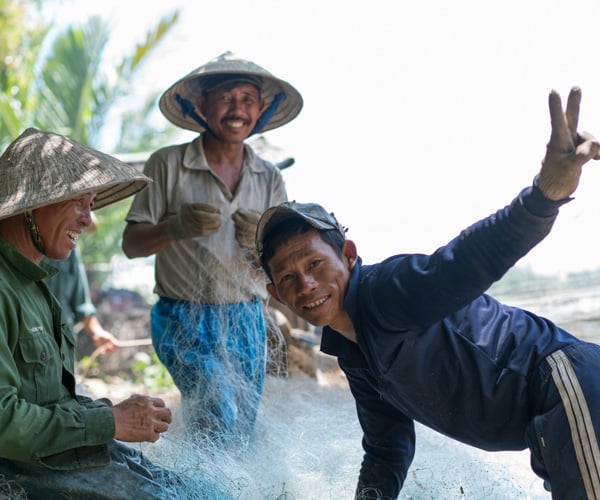 Laos
Still not open to international tourism but hopes to do so in the near future*
The laid-back people of Laos truly embrace their past and traditional way of life. This makes the culture fascinating and well preserved, evidenced by the many festivities that visitors may stumble upon, the UNESCO World Heritage-listed city of Luang Prabang, and the hospitality of the locals. Impressive spiritual sites such as the Pak O Caves (filled with thousands of Buddhist relics), Wat Xing Thong or even the monks' morning alms ceremony in Luang Prabang provide captivating experiences for visitors.
Then there are the natural features of Laos, such as the other landscapes of the North or Quang Si Aquamarine Falls which is a heavenly spot for swimming. This small country is working to open up to visitors in early 2022 when it's the perfect time to explore, like a bike adventure like Lao Lao, which showcases the highlights of this intriguing country.
Slowly, we are back to being able to travel again and Southeast Asia is at the forefront of global re-opening. Let's hope that as we move into 2022, the situation continues to improve and we can begin to explore those countries that we had on our radar during the difficult times of years past.
*This information was correct at the time of publication in January 2022, but please research carefully regarding the ever-changing entry requirements for your next trip, wherever that may be!
Paul Ayers is the founder of Vegan Food Quest. Vegetarian Food Quest has become a specialist in luxury vegan travel as they continue to research, eat, and write about the world's best vegan foods.
If you would like to be a guest blogger on luxury travel blog to raise your profile, please contact us.