LUXURY TRAVEL
The new "Keen on Green" concept presented by Lux Collective
Vegetarians, vegans, or those reduced on vacation do not have to limit their diets to salads while at LUX* Resorts & Hotels, SALT and Tamassa. The vegan, all restaurants operating across three hospitality brands under the The Lux Collective umbrella, launched a Keen on Green concept that everyone (regardless of dietary preferences) will love.
Under the guidance of head chef Dave Minten, spa chefs create delicious, nutrient-packed dishes according to these guidelines:
Avoid deep frying as much as possible
Use an oil that is less saturated and replace it with healthier options like extra virgin olive oil, coconut oil, and hemp oil
Prepared with cooking methods such as steaming, baking, grilling and slow cooking at low heat
Raw preparation methods where possible
Refined oils and unsustainable ingredients are not allowed
Ingredients are sourced locally to reduce your carbon footprint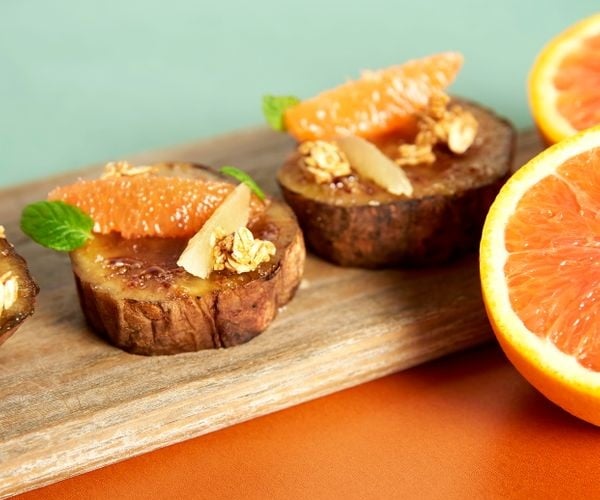 "Every dish is prepared in such a way that even a person who is not a vegetarian or vegan is eager to try the vegetarian dish. These ingredients-based dishes require creativity and modern cooking with vegetables at their core," Chef Mentin said.
---
Important note:
If you're reading this article anywhere other than a luxury travel blog, it's possible that this content was stolen without permission.
Please note the web address above and contact A Luxury Travel Blog to report this issue to them.
Thank you for your help in combating content theft.
---
The Keen on Green concept also extends to children's menus along with classic options, providing balanced and nutritious meals for the little ones.
Mainten continued, "We take our young guests very seriously. We know the future belongs to them and our planet needs our care. Our chefs have enjoyed re-imagining children's menus that empower our young guests to make healthy choices."
For more information on the resorts' "Keen on Green" offers, click on the links above.