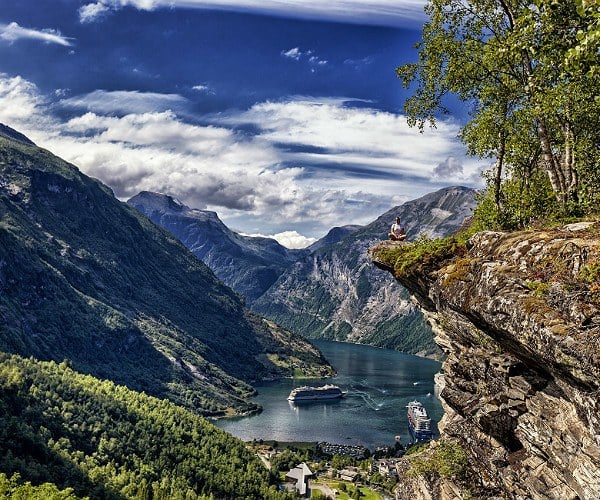 Written by Paul Johnson on December 15, 2021 in Asia, Europe, Germany, Health & Safety, Iceland, Japan, Norway, Regions, Travel Miscellaneous, Western Europe, Worldwide
Coinciding with the upcoming 65th anniversary of its first publication in 1957, Frommer has revealed a special list of elite destinations: the safest places to go next year.
Using what they claim are a range of internationally respected measures including the Global Peace Index by the Institute for Economics and Peace (IEP) and the World Health Organization (WHO), Frommer writers and editors collaborated to shortlist the potential vacation locations that ranked first in their category in a range of categories. related to health and safety beneficial to travelers.
The list is designed to spark discussion and inspire travel in our age of greater caution. Here is their list:
Best healthcare: Norway
The cleanest air: the Southern Ocean
The cleanest water: Puerto Williams, southern Chile
Most peaceful (worldwide): Iceland
Least Self-harm: The Caribbean
Most peaceful (Latin America): Costa Rica
Safest US state for pedestrians: Vermont
Safest US state for cycling: Washington
Longest life expectancy: Japan
To me, at least, the list seems like a "mixed bag". Why we have a place for the most peaceful country in the world, and also a place for Latin America, but not for any other parts of the world, seems a bit strange and inconsistent. Similarly, they have declared the US states the safest for pedestrians and cyclists (but not for drivers, interestingly), yet there is no information provided on this on a global basis. As for declaring minimal self-harm, that also sounds weird… Can you use this as a criterion for choosing a travel destination?! The idea that if you go on vacation to the Caribbean, you're somehow less likely to engage in self-harm, seems absurd to me.
In 2021, the Global Peace Index declared these 10 countries to be the safest countries in the world:
1. Iceland
2. New Zealand
3. Portugal
4. Austria
5. Denmark
6. Canada
7. Singapore
8. Czech Republic
9. Japan
10. Switzerland
Only two of these – Iceland and Japan – ever earned a mention on Frommer's list.
I also find it strange not to see any mention of COVID. The Deep Knowledge Group's report — which looks at factors such as quarantine efficiency, government efficiency, monitoring and detection, health care preparedness, state fragility and emergency preparedness — came up with a list that claims these countries are the 'safer' when it comes to COVID:
1. Germany
2. New Zealand
3. South Korea
4. Switzerland
5. Japan
6. Australia
7. China
8. Austria
9. United Arab Emirates
10. Singapore
Only one of these – Japan again – makes it to Frommer's list.
What places do you rank as the safest to visit in 2022?