TRAVEL
TravelPerk Product and Market Update – December 2021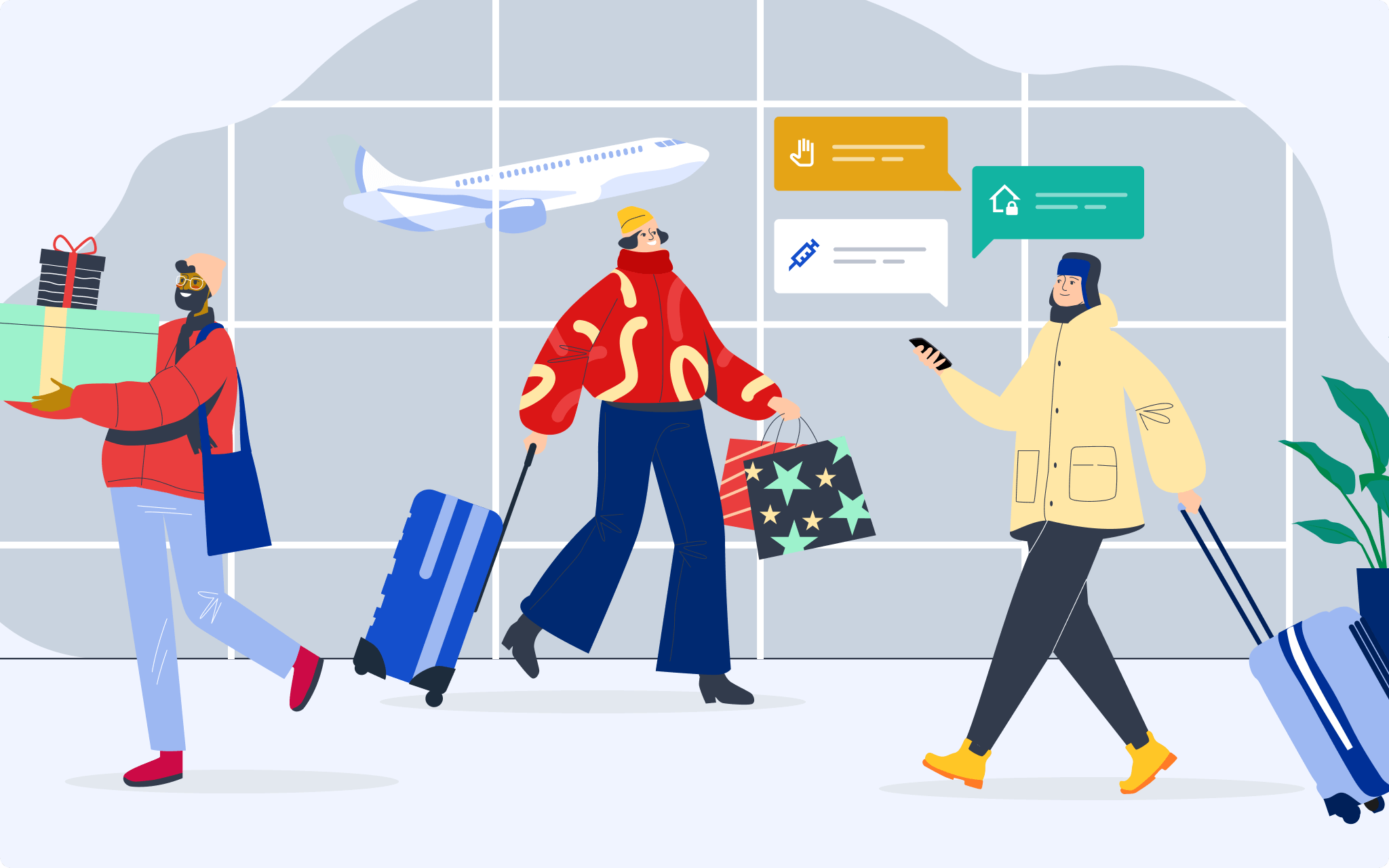 The past few weeks have seen a lot of change in travel as countries interact with Omicron. With this in mind, our Product Marketing team has put together some tips below to make sure you're aware of the latest regulations changes and how to change or cancel your flight.
Last month we also released a suite of improvements, including more clarity about our carbon offset projects and safety practices, and a shiny new expense integration.
Dealing with the latest changing regulations
Travel Restriction Changes – December 16
With the emergence of the new alternative Omicron for COVID-19, many countries are changing their travel requirements. Find out how some of our customers' most visited countries react.
Read our blog
Make any of your trips refundable
Flexibility is no longer an option, it is a necessity. By choosing FlexiPerk, you can make any flight refundable: you pay a small fee and you can then cancel with a click up to two hours before your flight, and get at least 80% cash back.
If you're on the Premium and Pro plans, you can add FlexiPerk to select flights, for a small fee. For added peace of mind, consider making the FlexiPerk option to put each corporate trip into a flexible plan.
Explore all our FlexiPerk options
Do you need to cancel a flight? Here's how
We've made improvements to the flight cancellation process to make it smoother and faster for you. Regardless of whether your flight is refundable or not, you can now cancel it with a few clicks from the help page or the flights page in your account.
Check out how it works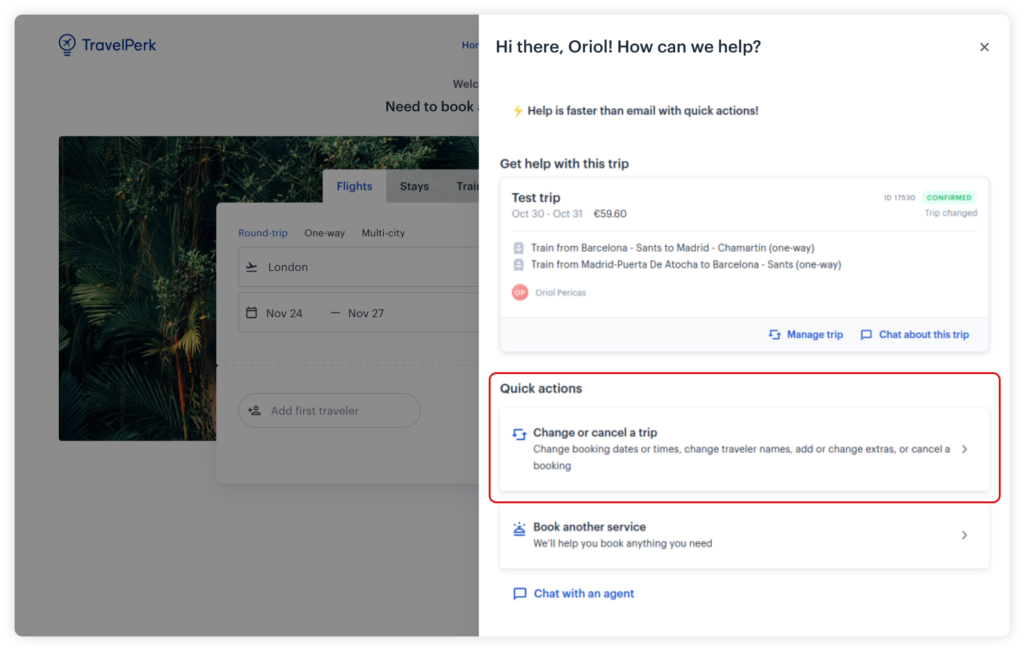 Updates for companies that are traveling
Be the change. Balance your carbon emissions. Travel sustainably.
With COP26 coming to a close, companies like yours are putting sustainability at the heart of their business practices.
You can too! Enable GreenPerk, the commission-free carbon offset service, to be the change you want to see in the world. Track your impact, offsetting 100% of your business travel carbon footprint at just 0.5% on average. of the cost of any business trip.
All GreenPerk projects are VERRA certified, third party validated, and committed to the highest standards in meeting the United Nations Sustainable Development Goals.
Discover our projects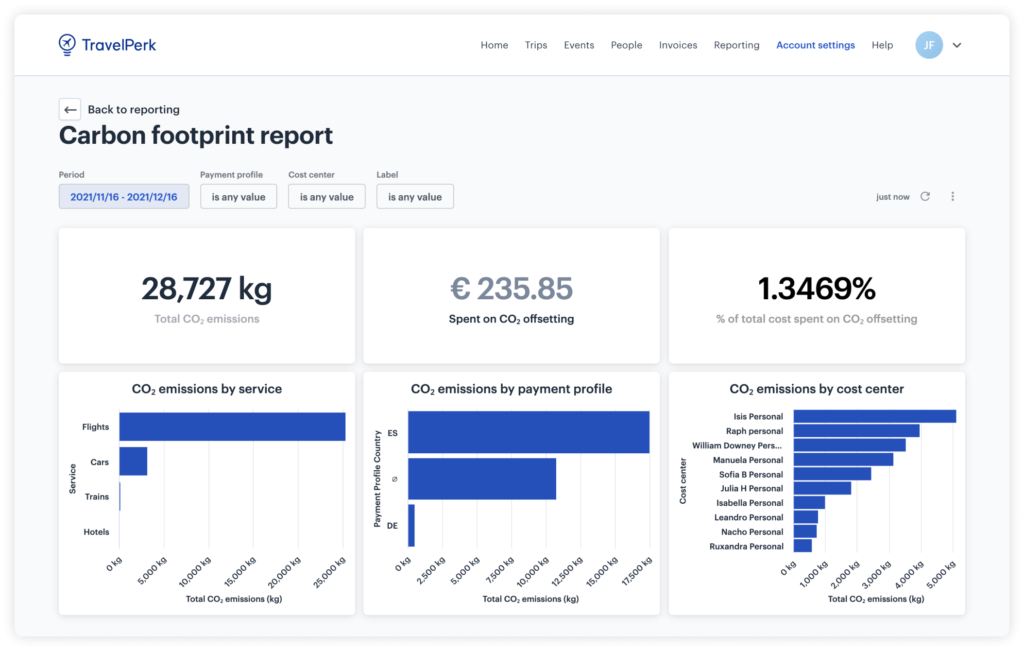 Dynamic Budgets – Now Available on Flights
Whether to book a business trip or to see your loved ones during this vacation period, I'm sure many of you have experienced firsthand how flight prices can fluctuate. To complete the launch of dynamic budgets for hotels last month , you can now set it up for flights by going to Travel Policy Page. Dynamic budgets can be set based on the cheapest or average prices available in the search results.
Find out more
Get a complete view of your travel costs with Rydoo
Tired of manually checking costs and matching across different tools, and need to fix errors? The Rydoo-TravelPerk integration will automatically sync your daily bookings from TravelPerk to your Rydoo reports.
check it out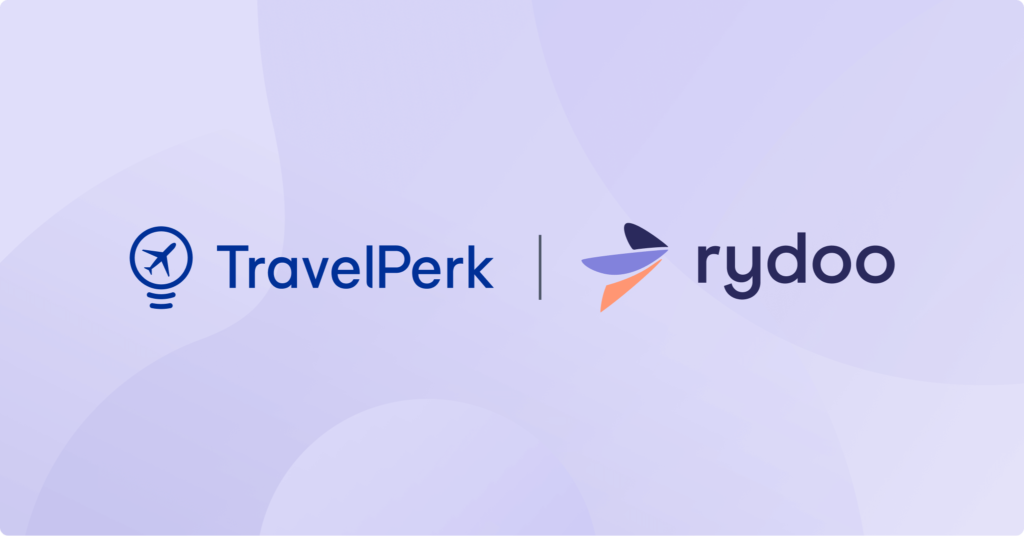 How do we put your security first?
We have put together this comprehensive security white paper to give you a deeper understanding of how we do information security and protect data at TravelPerk.
More about our security procedures
Book the same hotel with your colleagues
Want to stay in the same hotel with your colleagues? No matter if you're trying to sync a flight, or you want to stay in a place recommended by a colleague, we've made it really easy to book the same hotel with your colleagues. You can now search for availability at the same hotel directly from any itinerary they share.
Wishing you a safe and happy New Year's Eve from all the Product Marketing team at TravelPerk.